The Baltimore Ravens are hoping that Rashod Bateman and all of the new receivers can help newly paid quarterback Lamar Jackson. After years of not investing in the position, the Ravens went out and signed some receivers including Odell Beckham Jr. While most of the offseason has been met with optimism, there is an inkling that something might be afoot with Bateman, the team's 2021 first-round pick.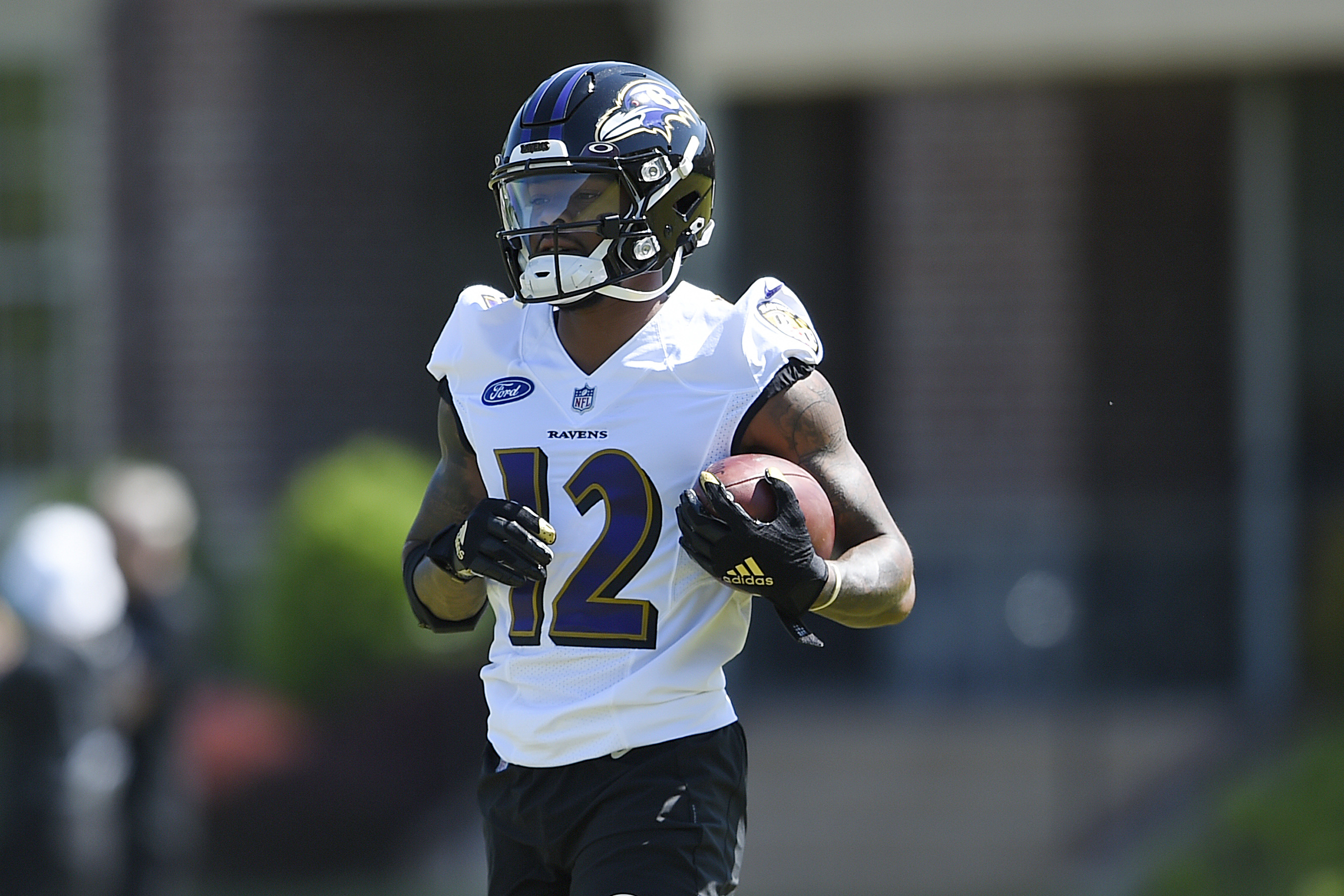 Baltimore Ravens Rashod Bateman Given Strange Designation
The team designated Bateman on the Did Not Report list. ESPN's Adam Schefter reported that there has been contact between Bateman and general manager Eric DeCosta. "I have spoken to Rashod and we expect him here very soon," DeCosta said in a statement. It has not been all unicorns and rainbows in Bateman's relationship with the team. He recently called out DeCosta over comments about him at the NFL Scouting Combine. It may be a delayed reaction to that or another matter entirely. Regardless, it is not good news if you are a Ravens fan.
High Expectations For The Passing Game
New offensive coordinator Todd Monken has been getting a lot of buzz this offseason. The goal is for the offense to be more dynamic in the passing game. Jackson is one of the best running quarterbacks in the league and there is no question what he can provide there. However, if teams can load the box, it removes some of his effectiveness. If Bateman and the others can force defenders to have to respect the pass, Jackson could be primed for another MVP season.
The situation between the Baltimore Ravens and Rashod Bateman is one to watch. It could be nothing or it could be the Ravens have another disgruntled player on their team.