The Baltimore Ravens kick off their campaign on Sunday when they host the Houston Texans for Week 1. Baltimore fans, however, have been waiting for news on star tight end Mark Andrews, who has been dealing with a mysterious injury for the past few weeks now. Well, supporters will be glad to know that the All-Pro TE took a massive step toward making his season debut on Sunday.
Mark Andrews Returns to Baltimore Ravens Practice on Wednesday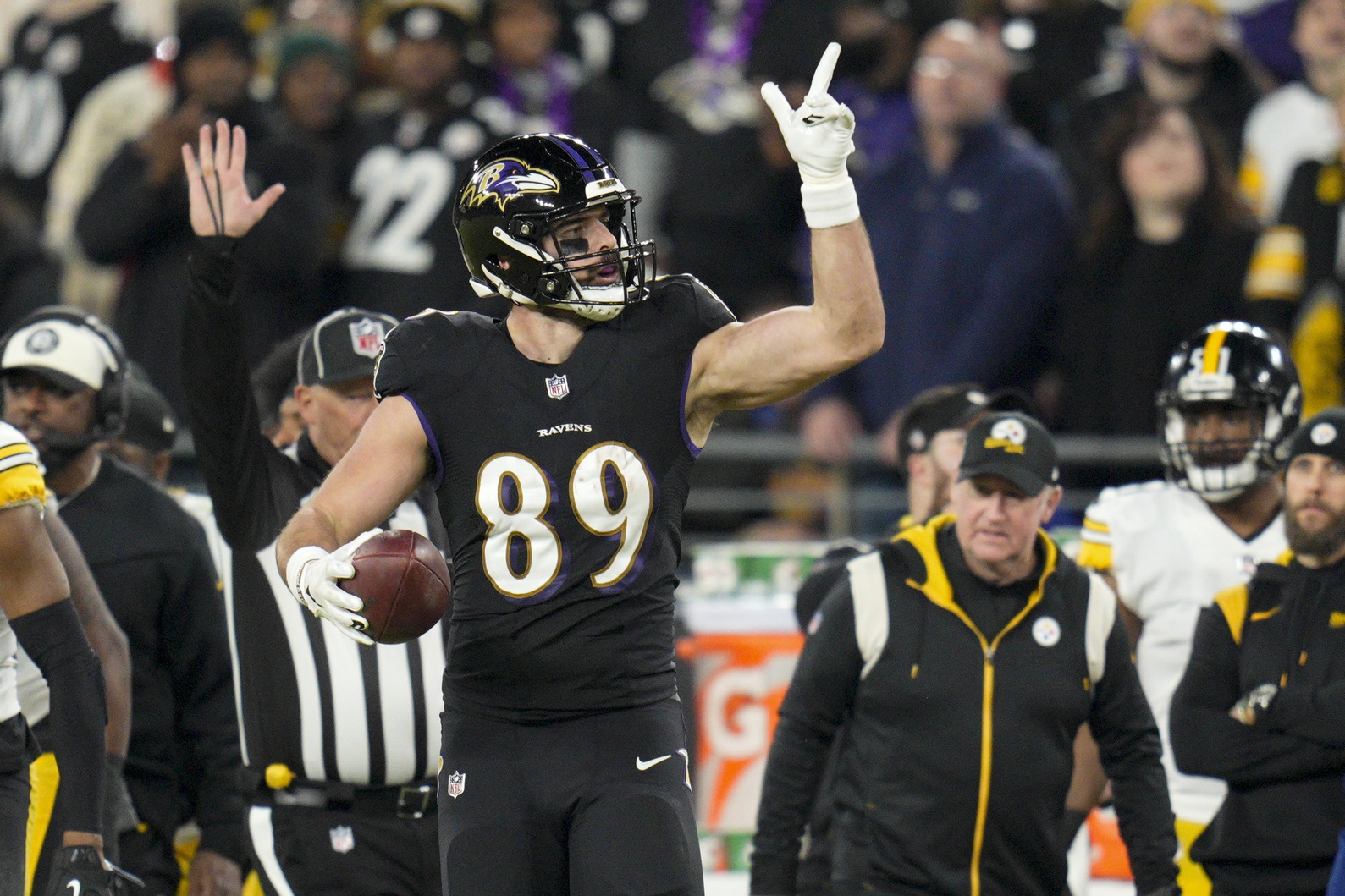 It was reported on Wednesday that Andrews has finally returned to practice with his teammates. This is after the 28-year-old was forced to sit out no less than six consecutive sessions with a previously undisclosed injury. The former Oklahoma standout was also sidelined for all three of Baltimore's preseason games due to what has now been reported as a quad injury.
No other details were provided regarding the nature of the injury, but the fact that Andrews has now been able to return to practice, albeit as a limited participant, does bode well for his chances of playing on Sunday against the Texans.
Baltimore Ravens HC John Harbaugh Plays Down Mark Andrews' Injury
If you ask Ravens head coach John Harbaugh, the 60-year-old shot-caller is not at all concerned by this injury. In fact, Harbaugh himself declared Andrews' availability for Week 1 in an earlier interview:
"You don't need to panic about that," Harbaugh said on August 28, via Josh Alper of PFT. "Tell the fans it's going to be OK. He should be out there practicing next week. I expect him to play in the game and he should be fine. That's where we're at with that."
You have to note that this statement was made more than one week ago, and so much has happened since then. However, the fact that Mark Andrews has taken a huge step in his road to recovery should mean that he is indeed trending in the right direction. At this point, Harbaugh's sentiments likely have not changed.
For More Of My Content
Follow me on Twitter at @PaoloSongcoNBA. You may also reach out to me personally at pao.songco@gmail.com.