The Atlanta Falcons made waves this past NFL Draft by selecting Texas RB Bijan Robinson in the first round. They certainly paid him like a superstar considering he earned nearly $22 million before taking a snap in the NFL. For this type of anticipation, he should be the Falcons' feature back right?
Well, if you look at the numbers closely, that has not been the case for Atlanta this season. Is something wrong with Bijan Robinson? Or, is head coach Arthur Smith not using him right? Let's dive into it.
Bijan Robinson
Bijan Robinson has left something to be desired for the Atlanta Falcons so far. Through nine games, he has just one rushing touchdown. He also has just 517 rushing yards on the season.
That averages out to just over 57 rushing yards per game. However, he has five rushing yards per attempt. There is one clear problem the Falcons are having with Robinson.
This is red zone efficiency. Head coach Arthur Smith is simply not involving him much when they have a chance to score touchdowns. Robinson takes less than 10% of the rushes inside of the 10-yard line.
Other Atlanta Falcons Rushers
There are only two other players who are taking rushing attempts for the Atlanta Falcons this season. Their main alternative is RB Tyler Allgeier. Believe it or not, he has three rushing touchdowns this season compared to Robinson's one. He also takes 50% of the rushes inside of the 5-yard line.
The next player may surprise you. That is QB Desmond Ridder. The Falcons only have seven rushing touchdowns this season. Ridder has three of those rushing touchdowns.
What makes this so bizarre is that he was recently benched for veteran QB Taylor Heinicke. Anyone who has watched Heinicke in years past will know that he is not known for his running abilities. This leaves a lot of questions up in the air.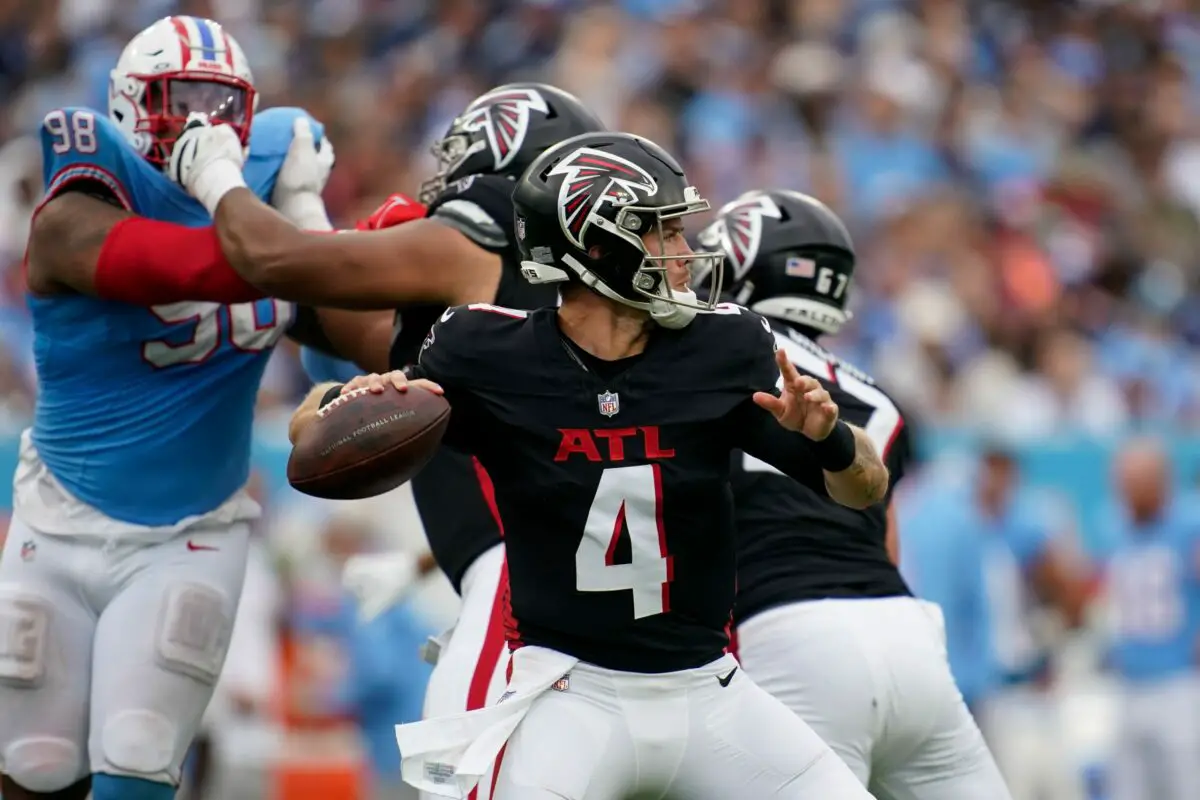 What Is Arthur Smith Doing?
One has to wonder what Arthur Smith is thinking here. You can justify benching Ridder due to his performance this season. However, what is hard to justify is not addressing this problem with the rushing attack. With Ridder on the bench, Smith is going to need Robinson now more than ever.
The Atlanta Falcons and Arthur Smith have to take a hard look at the mirror and review everything that they are doing. With a 4-5 record, they are in danger of falling out of the NFC playoff picture. Next week, they play the Arizona Cardinals.
Falcons fans should ask themselves these questions. Does Arthur Smith know something we don't about Bijan Robinson? Or, is he not utilizing the talent around him correctly?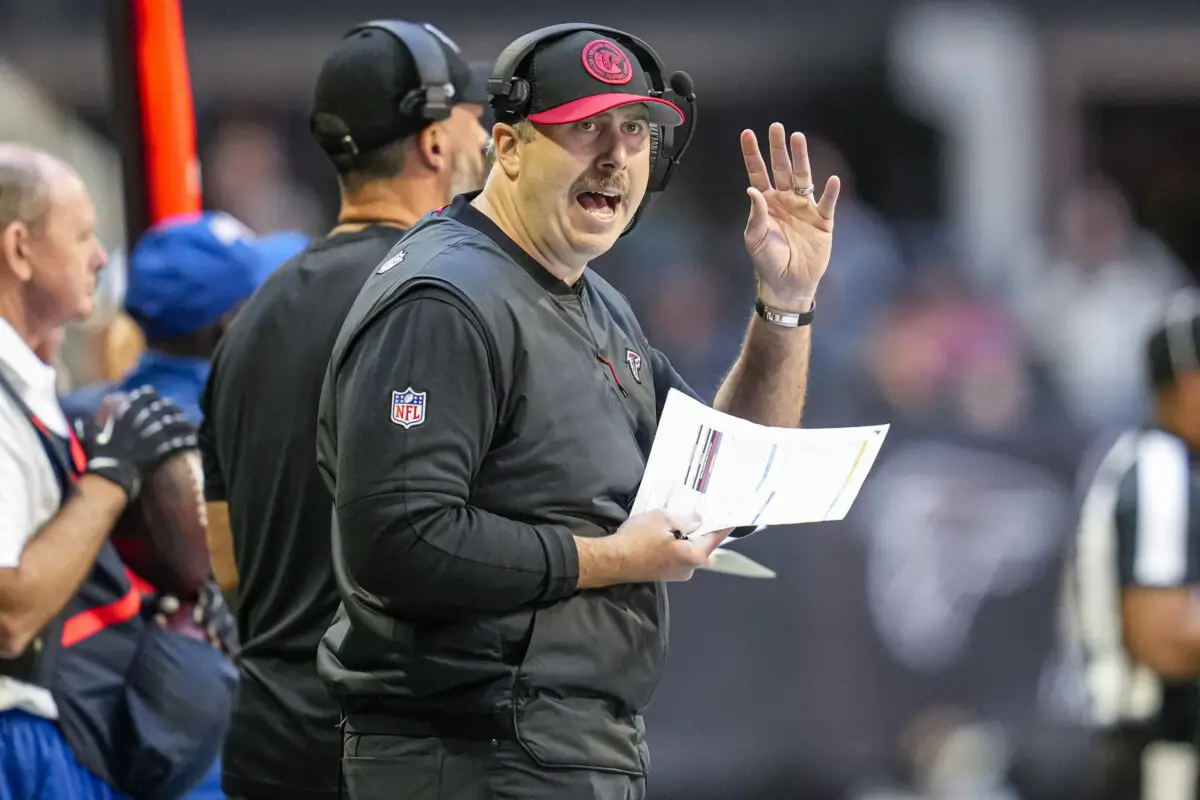 Get More NFL Content
For the latest news and trends around the NFL, click here or follow me on Twitter @JohnGalletley. If you need sports betting or fantasy sports advice, check out our Fantasy Sports Heroics podcast.