The Atlanta Falcons have announced who their starting quarterback will be for their Week 10 matchup against the Arizona Cardinals. According to Adam Schefter, head coach Arthur Smith stated that the Falcons would stick with Taylor Heinicke. This will be his second straight start for the Falcons.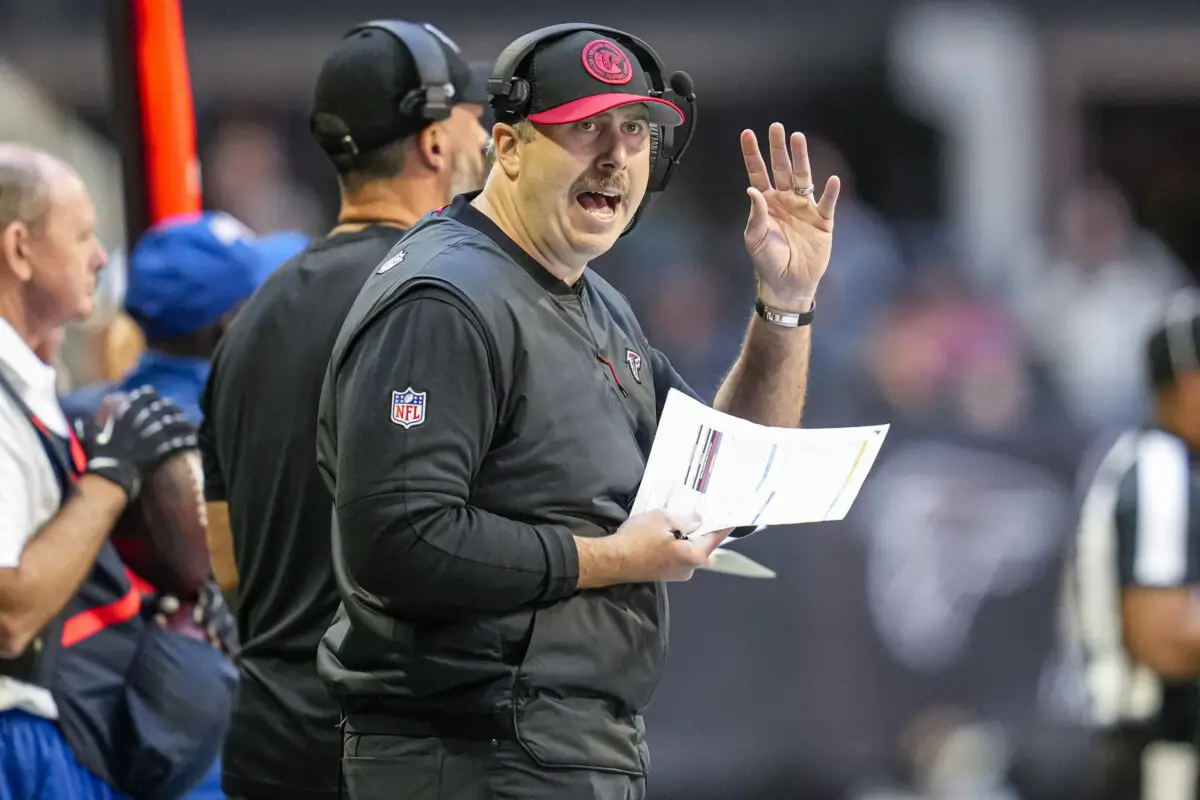 Atlanta Falcons' Quarterback Situation
The Atlanta Falcons went with Desmond Ridder through the first seven games of the NFL season. This was his second year playing for the Falcons after taking the job from Marcus Mariota late in the 2022 season.
However, the Falcons were not happy with the performance of Ridder. He had just six touchdown passes and six interceptions through eight games this season. Ridder also had just 1,701 passing yards.
Atlanta had a 4-3 record in their first seven games and trailed the Tennessee Titans in their eighth game before benching Ridder. Right now they are currently fighting for a playoff spot among other NFC teams. With Ridder seeming to be holding them back from the playoffs, the Falcons made a change and went with the veteran in Heinicke.
Taylor Heinicke
So, what does Taylor Heinicke bring to the table? Unfortunately, his start brought similar problems that Ridder had. While he had 268 passing yards in his first start with the Falcons, a crucial interception led to a loss yesterday against the Minnesota Vikings.
Despite this, Smith trusts his veteran QB by announcing him as the starter next week. The good news for Heinicke and the Falcons is that they have a soft landing spot next week. They take on the Arizona Cardinals, who are 1-8 and just lost 27-0 to the Cleveland Browns.
This is not the first time that Heinicke stepped in for a struggling quarterback. Last year, he beat out QB Carson Wentz for the starting job with the Washington Commanders. Heinicke has 6,188 passing yards and 36 touchdown passes in 35 games. Now, we must wait and see if he can bounce back against the Cardinals.
Get More NFL Content
For more breaking news and trends around the NFL, click here or follow me on Twitter @JohnGalletley. If you need sports betting or fantasy sports advice, check out our Fantasy Sports Heroics podcast.