Alvin Kamara has been a phenomenal running back, when healthy, for six years. However, all good runs come to an end eventually.
This year is no different from years of the past. Volatility will consume a bulk of the top players from last season's top-end players. Kamara is one of the players anticipated to get a bite from the metaphorical volatility bug.
The question is why? Why is Kamara a good regression candidate for the 2023 season?
There is more than one reason Kamara should experience a decline heading into the upcoming season. Some are well-known, while others may require some statistical digging. 
Regardless, there are several reasons why the former all-pro and five-time Pro Bowl running back is due for regression.
Alvin Kamara is used less in the red zone now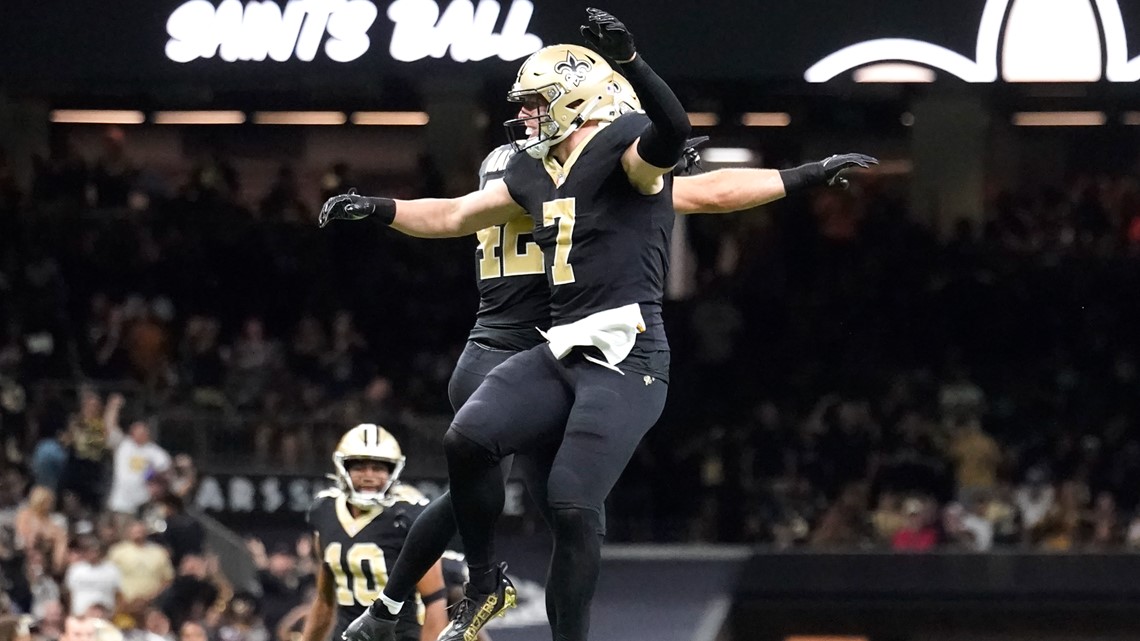 The New Orleans Saints have an open playbook on and around the goal line thanks to tight end Taysom Hill.
Hill is a tank of a player who can run at will. However, Kamara owners are unhappy with Hill because he vultures away Kamara's touchdowns.
Over the last two seasons, the running back has had single-digit touchdowns. In 2022, Kamara had a career-low of four total touchdowns.
There is a clear culprit for these scores too. Over the same period, Hill has had 12 rushing touchdowns as both quarterback and tight end of the Saints.
The secret is out of the bag for the team. The Saints love to give the ball to Hill in the red zone. As a result, Kamara's touchdowns have gone down compared to the beginning of his career.
Alvin Kamara is used less in the passing game now
Long gone are the days of Kamara scoring at will. Frankly, the same is true about his passing game usage.
Since Drew Brees retired two years ago, Kamara has been less relevant for the Saints' passing attack. That is with Michael Thomas missing all but three games over the last two campaigns as well.
The truth is, Kamara has been used less as a receiver since Brees left. Granted, there have been no fewer than four quarterbacks to start for the team since his retirement, but still, there is an expectation for Kamara to return to form.
However, the Saints are adding new weapons to the offense. The team drafted Chris Olave and Rashid Shaheed, and the emergence of Juwan Johnson at tight end has been a blessing for them.
Thus, Kamara has had an average of 72 targets over the last two seasons, while he was hovering around 100 with Brees at quarterback.
As a result of everything, Kamara's numbers in the passing game fell harshly. Additionally, his fantasy output dropped too.
Alvin Kamara is likely getting suspended
There is no easy way to dance around this one. It is the obvious elephant in the room for Kamara, after all.
During the 2021 Pro Bowl, Kamara allegedly assaulted a man in Las Vegas, where the game was held.
Fast forward a little over a year, and the suspension that people thought was coming to him never came. However, there is a video of the altercation now.
The NFL typically suspends players more harshly if there is a video of an incident to go by, and now the league has that. Now that roulette of consequences can spin, and there is no telling how bad this could end up for the Saints running back.
However, a suspension should not be a surprise at this point. Although, Kamara faces the legal system as well, so a suspension could ultimately be the least of his worries.
When everything is factored in, it is difficult not to see Kamara have a 2023 regression.
For More Great Football Content
Follow us on Twitter at @GridironHeroics for more great content. We appreciate you taking time to read our articles. To interact more with our community and keep up to date on the latest in Football news, JOIN OUR FREE FACEBOOK GROUP by CLICKING HERE
Checkout our latest podcast!
[powerpress_playlist limit=1]