Alabama had a heartbreaking loss to Texas last week and many thought that the perennial contender looked like they had lost a step. Quarterback Jalen Milroe struggled in the passing game though he was electric on the ground. Head coach Nick Saban seems to think that the passing game is in need of some help. The Crimson Tide are benching Milroe ahead of their week 3 matchup with South Florida.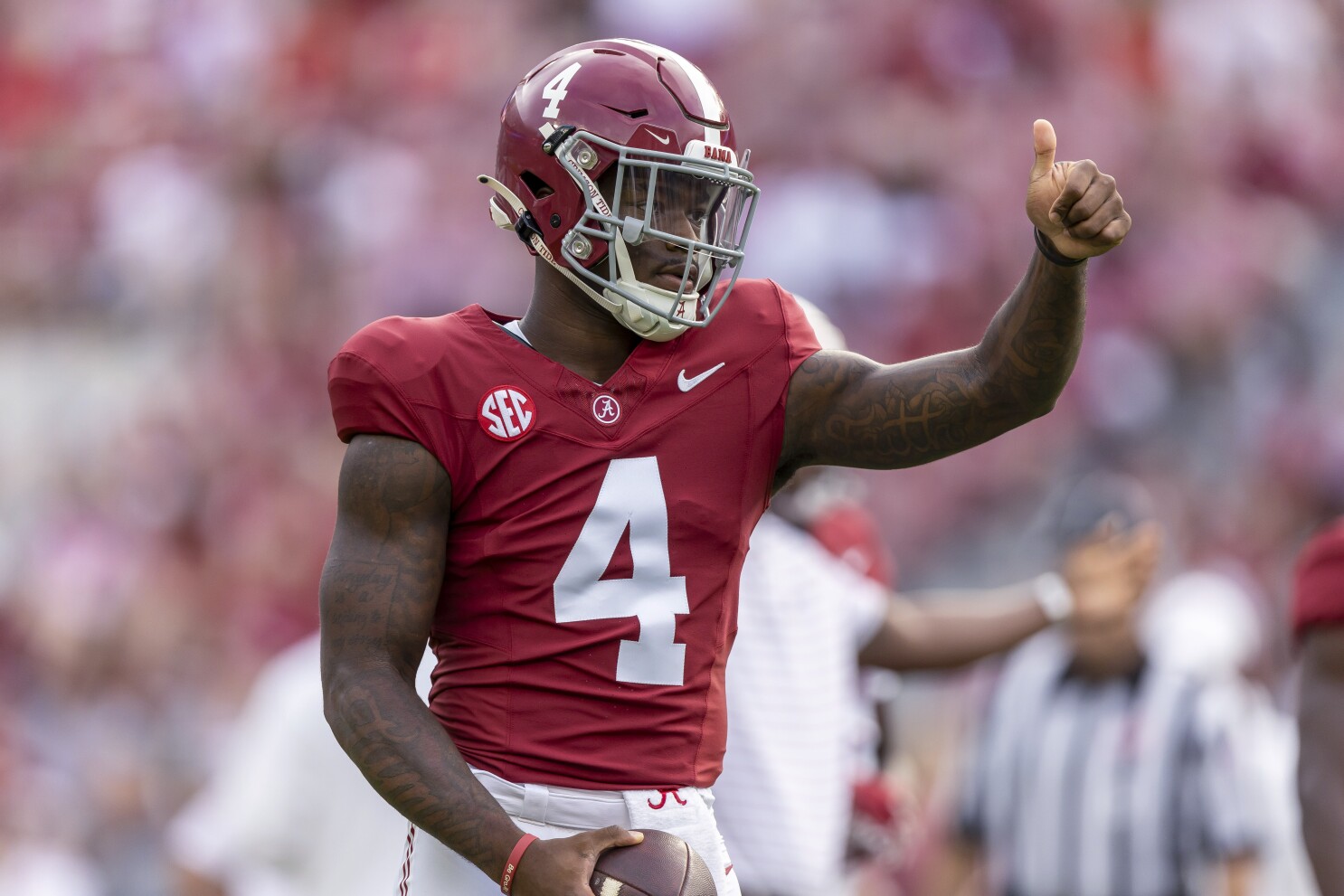 Alabama Benches Jalen Milroe
Per ESPN's Chris Low, Milroe is being benched and Notre Dame transfer Tyler Buchner will take the reigns of the offense. Buchner was one of the key additions to this team but Saban decided to go with Milroe to start the season. In the two games that he started his stat lines were not bad by any means. He completed 60% of his passes for 449 yards and had 5 touchdowns versus 2 interceptions. He also rushed for 93 yards a couple of scores. However, the stats don't show the struggles that Milroe had to move the offense at times against Texas. Saban is hoping that a change can improve the consistency of the offense.
Will This Make A Difference In The SEC?
The good news for Alabama is the Texas loss is not a conference loss (yet). If Alabama can run the table in the SEC, they have a great shot at making the College Football Playoff. Furthermore, if Texas keeps winning that loss becomes a good loss on Alabama's schedule. The team to try and get past would be the Georgia Bulldogs. The back-to-back national champions are going to be tough to dethrone again. Saban is making the change now so hopefully once the tough games roll around, the team is a well-oiled machine.
I wouldn't be surprised if Jalen Milroe still plays some for the Crimson Tide. He could be used some run based packages that could have the threat of passing in order to confuse defenses. The first look at Buchner will come on the road against South Florida on Saturday.