The Michigan Wolverines defeated Colorado State 51-7. The game went as expected with Michigan dominating throughout. The first three games are often somewhat of a warm up for Michigan but that does not mean we cannot glean anything from them. Here are 3 takeaways from Michigan vs. Colorado State.
Running Game Looks Elite
New year; same running game. The Michigan Wolverines picked up right where they left off last year in terms of their rushing offense. As a team, the Wolverines accumulated 234 rushing yards with Blake Corum leading the way with 76. Four different players rushed for a touchdown including quarterback JJ McCarthy (more on him later). The offensive line opened up massive running lanes for anyone who was rushing the ball. Michigan's ability to get chunk plays on the ground is going to be massive for this season.
Cade McNamara Looks…Not Great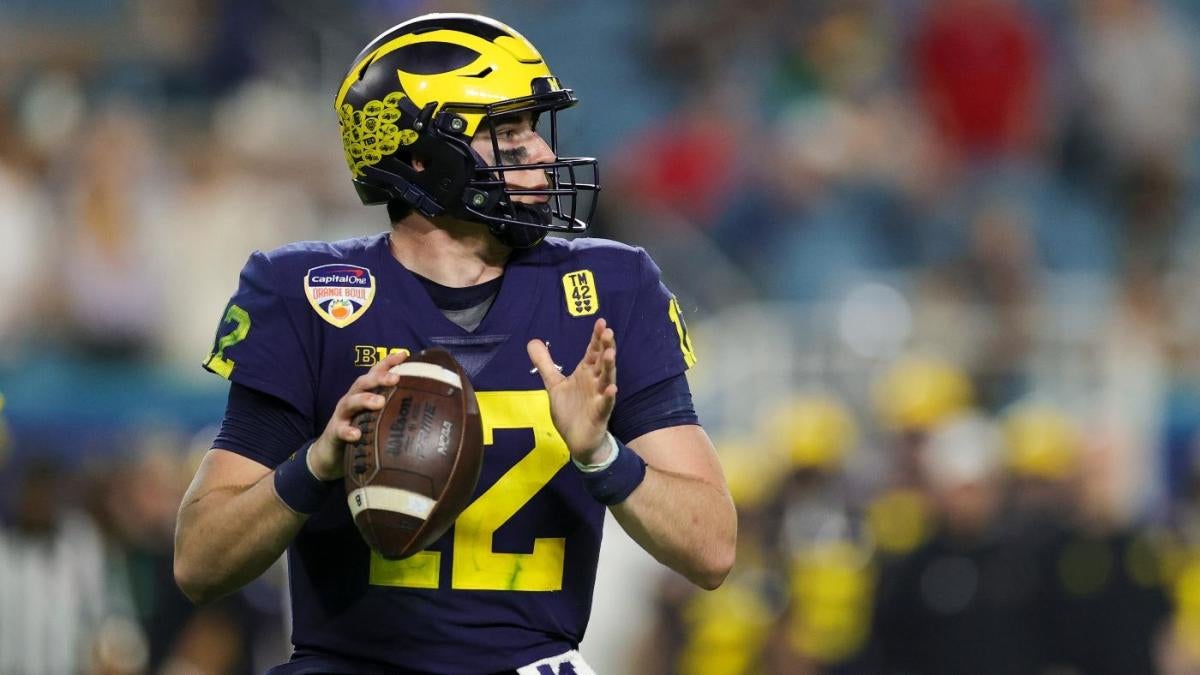 For as in control as Michigan was, McNamara never looked comfortable. His stat line was not great going 9/18 and only 136 yards. It looks even worse when one of his passes was a bubble screen that Roman Wilson took 61 yards to the house. McNamara was constantly overthrowing and simply missing receivers. His struggles were hid by the fact that the defense was elite and the running game kept getting chunk yards. By way of contrast, JJ McCarthy looked really good in his limited play. The 20 yard touchdown run was great and it just seemed like anytime he was in the game, a big play could happen. McCarthy is clearly the more dynamic quarterback. With Michigan's QB experiment ongoing, it'll be interesting to see how McCarthy does next week in his start.
The Defensive Line Impresses
The whole offseason, the Wolverines had to answer questions about losing Aiden Hutchinson and David Ojabo. I don't think that Jim Harbaugh will be answering any more of those questions. As a team, the Wolverines tallied 7 sacks. One was by grad transfer Eyabi Anoma who saw his first playing time for the Wolverines. The defensive line had many times where they were at the QB immediately. There was no chance for Colorado State to get anything going when the line was swarming like that. If the Wolverines can keep this level of pass rush, teams are going to have to watch out.
It's only the first game. It's an opponent that Michigan should beat. There were some really good things that we hope will sustain throughout the season. The other not so great things hopefully will get ironed out before Big Ten play starts. Regardless, we got some good takeaways from the Michigan vs. Colorado State game.