This week's edition of Thursday Night Football had the Jacksonville Jaguars come out on top against the New Orleans Saints. The Jaguars now improve to 5-2, and the Saints drop to 3-4.
What did we learn about each of these teams? Here are some of the biggest takeaways.
1. Do Not Take Injury Reports as Gospel
Up until a few hours before kickoff, the status of Jacksonville Jaguars quarterback Trevor Lawrence was very much up in the air for this game. He suffered a left knee sprain during the Jaguars' Week 6 win over the Indianapolis Colts.
Because of this, he was listed as questionable to play in last night's game for most of the week. Well, not only did he play in this game, but he performed well.
He had more rushing yards in this game than any other game this season. Plus, Lawrence threw a touchdown pass late in the fourth quarter when his team needed it most.
While it is important to keep an eye on these injury reports for betting purposes, do not assume that a player can't perform if he does end up playing in a game.
2. Jacksonville Jaguars Have a Bad Secondary
One major concern all season for the Jacksonville Jaguars has been their secondary. The Jaguars allow about 274 passing yards per game, ranking 31st in the NFL.
What is more alarming is that they allowed more than their average last night against Derek Carr and the New Orleans Saints. Carr threw 301 passing yards.
It is no secret that Carr and the Saints' offense has been struggling this year. However, last night was only the second time the Saints scored more than 20 points in a game this season. Plus, it was just the third time this season that Carr threw more than 300 passing yards in a game.
While Jacksonville has managed to win their last four games and have a 5-2 overall record despite this, it may come back to bite them in more important games. They will likely have to compete against teams such as the Miami Dolphins and Kansas City Chiefs to come out of the AFC. These are currently the top two teams in passing yards per game.
3. A New Orleans Saints Game Went Over
For the first time all season, a New Orleans Saints game went over the projected point total. That line sat at 40 heading into last night's game. The total ended up being 55 points.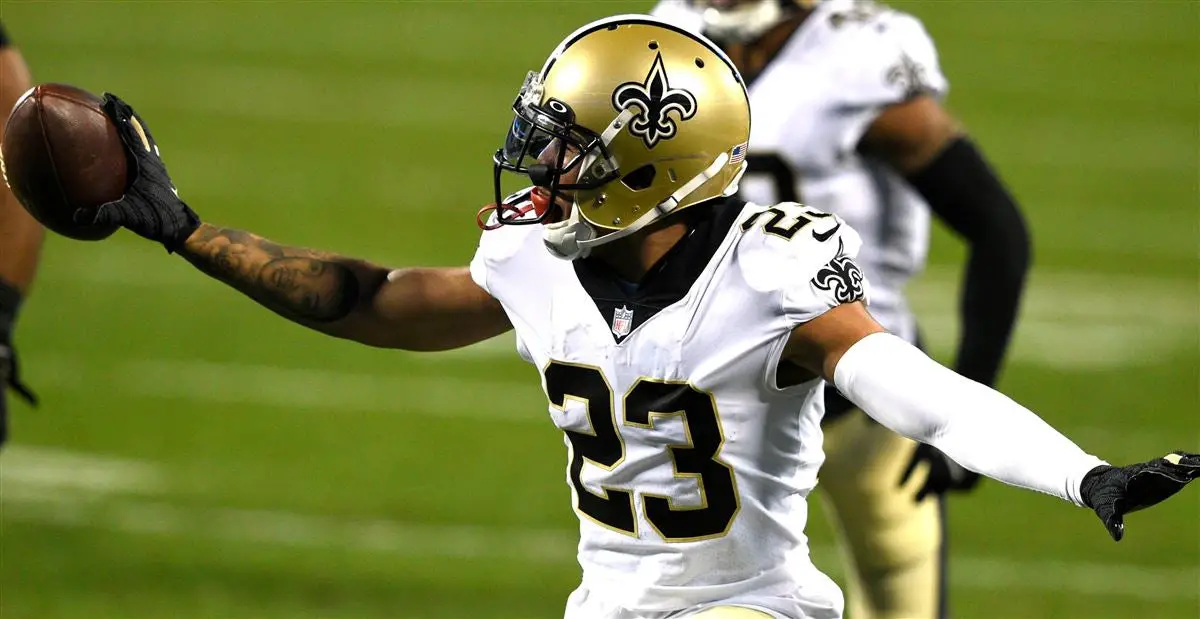 Considering that Saints games went 6-0 on the Under before that, the streak was bound to end eventually. Trevor Lawrence playing in this game and the Jaguars' weak secondary had a clear impact on this point total. It did not help that the Jaguars had an interception return for a touchdown in the third quarter.
Will New Orleans start a new trend? Well, they go on the road to face the Indianapolis Colts in Week 8. The Colts' games have gone Over four out of six times so far.
Get More NFL Betting Content
Do you want more NFL betting content and breaking news? Click here to see our latest articles, and follow me on Twitter @JohnGalletley.