The New York Jets had something special going with Breece Hall last year. Then he tore his ACL and the season was over. This season, the Jets have high expectations. After landing Aaron Rodgers from the Packers, the team has their sights set on a Super Bowl. The team is hoping that Hall can return as soon as possible. A promising video surfaced from OTAs that shows Hall might be ready by week 1.
New York Jets Breece Hall Tracking To Start Week 1
You can watch the video here. Hall is making cuts and running a little at camp. It makes sense that he isn't going hard as OTAs are meant more for getting familiar with teammates rather than intense workouts. Head coach Robert Saleh talked about Hall's progress after the practice. "Breece is already hitting over 22 (miles per hour) on the GPS. I'm very optimistic he'll be ready for week one." This is good news if you are a Jets fan. Hall will take a lot of pressure off of Rodgers and the offense.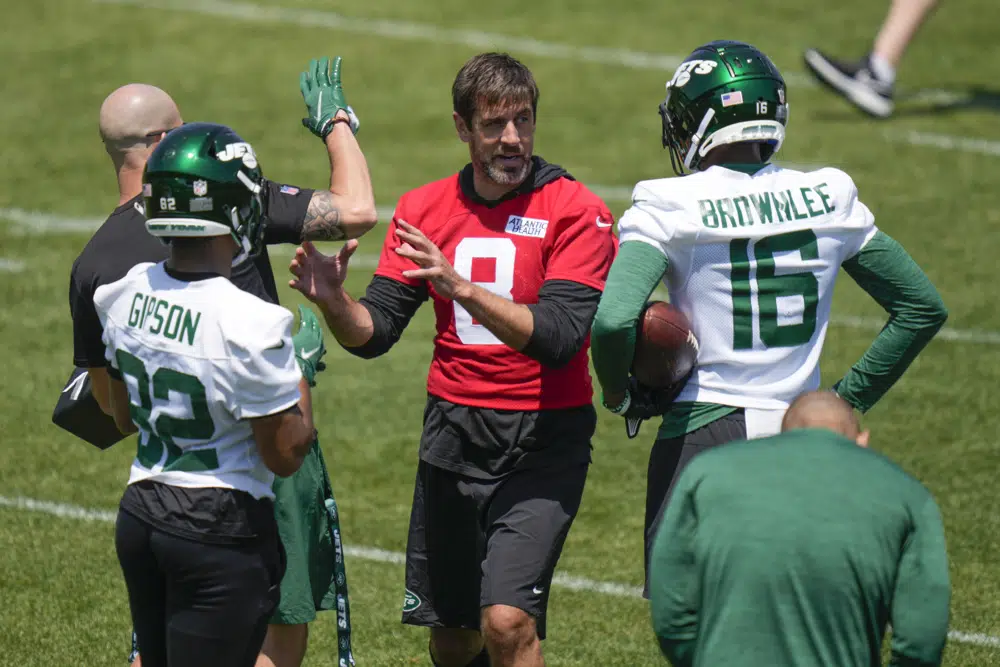 Can They Compete In The AFC?
The AFC is a gauntlet this year. In their division alone, the Bills and Dolphins have Super Bowl aspirations of their own. The Patriots are also never an easy out. If we widen the scope to the conference, the Chiefs, Chargers, Ravens, and Jaguars loom. Getting to the Super Bowl will not be an easy task. A player like Hall will make it easier. If the Jets can jump out to leads, Hall is a player that can help run down the clock and seal a victory.
It's great to see Breece Hall on the field for the New York Jets. Regardless of where your fandom lies, it is always positive to see a player bounce back from injury. This is the most exciting Jets season in recent memory and will be fun to watch this season.