The Tampa Bay Buccaneers enter the 2023 season without Tom Brady under center. They went out and signed former number one overall pick Baker Mayfield and have Kyle Trask who was on the roster under Brady for a couple of years. Many wondered if Trask would be able to usurp Mayfield given his struggles. However, former Bucs quarterback Shaun King does not think that is going to happen.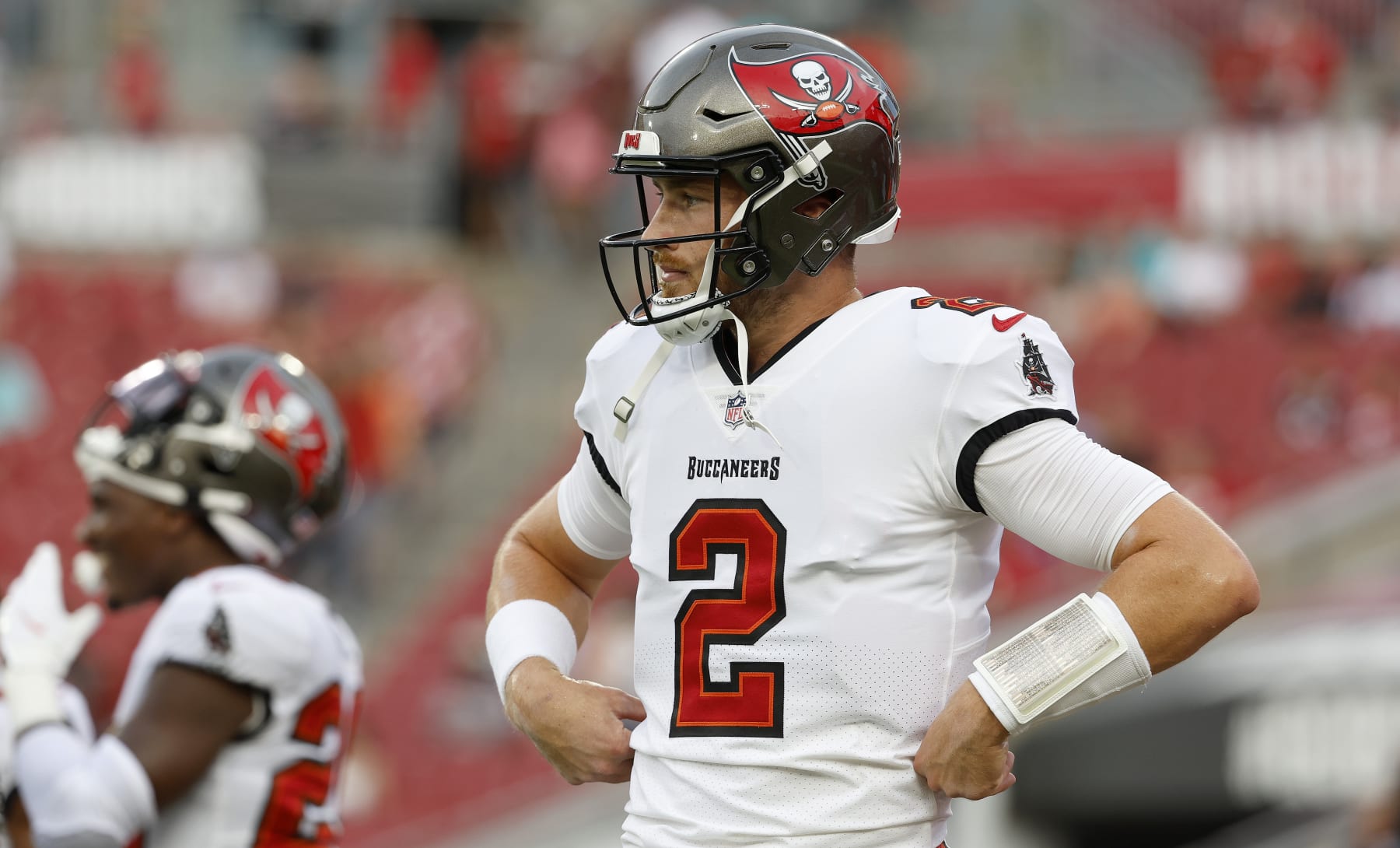 Former Tampa Bay Buccaneers QB Shaun King On Kyle Trask
In a recent radio appearance, King talked about a lot of the insider information he was getting on the quarterback competition. King is pretty confident that Mayfield will be the starter.
"Kyle Trask stinks… Listen, if Kyle Trask had done anything in practice during his two years backing up Tom Brady, Tampa doesn't go out and sign Baker Mayfield. He'd have had to have been terrible in practice. Because when you draft a quarterback second round, you want to be right. Jason Licht wants that pick to pan out." 
It isn't great when the analysis on your quarterback is that he "stinks". The pick was controversial when it happened and the front office holding onto hope that Trask can still turn into something but it doesn't look good.
Tanking For A QB
The good news for the team is that this is a great year to tank for a quarterback. While Caleb Williams is the top prize, even the second through fifth options aren't horrible. Drake Maye and Quinn Ewers are getting a lot of buzz and many believe this class can go ten deep. While it may be a painful year for the Bucs, it could work out for them in the end. If they are able to turn this season into another generational quarterback, that would be a huge win.
I doubt that Kyle Trask in the Tampa Bay's future. At this point, the best option is to tank and admit that the pick might not be working out.