A new era is upon Atlanta sports. For the lifelong sports fans of the Georgia capital, it's been a painful few years. Witnessing the departure of multiple sports legends, such as Matt Ryan of the Falcons, or Freddie Freeman of the Braves, fans are waiting for the next chapter of Atlanta sports. The superstars above are content in their new threads, but there's one ex-Falcons great who hasn't found career stability since the last time he wore the red and black. He now sits in the confines of a dull free agency period, with multiple teams looking in his direction, yet no offer. Should Terry Fontenot put pen to paper and bring back one of the most incredible Falcons in history, Julio Jones?
Why would Atlanta bring back Julio Jones?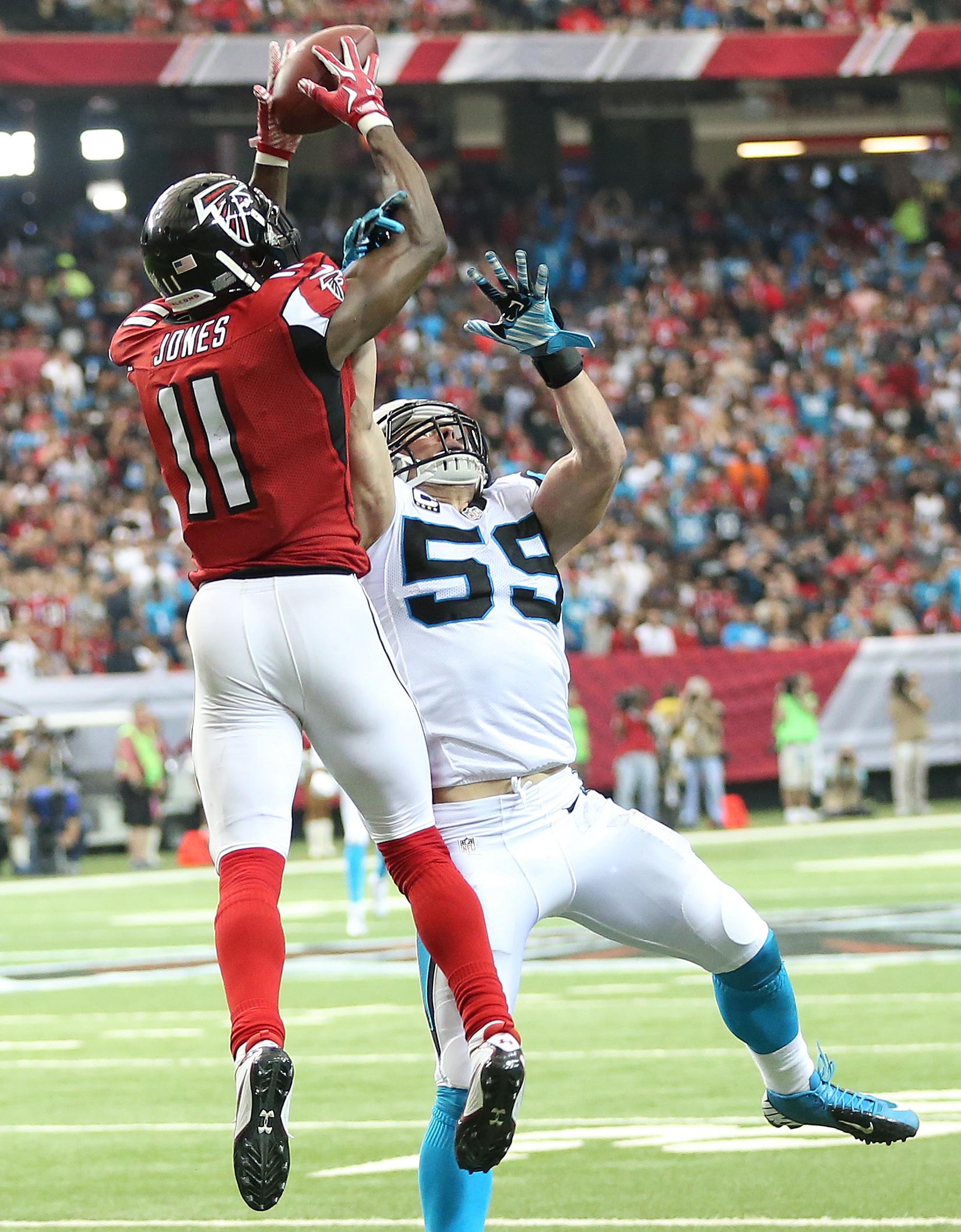 When teams decide which players to bring in, they believe that the player can solve specific problems the team has. Whether it's a seven-foot-tall wide receiver to help with 50/50 balls or a wide-handed cornerback to solve an interception deficit, all teams have issues and need specific players to solve them.
For the Atlanta Falcons, the list of issues goes on.
However, Julio Jones could be a pivotal contributor to solving various problems.
Of course, there's the blaring issue. The Falcons have no weapons. The offense – on paper – looks like the worst in the NFL. Adding salt to the wound, their superstar wide receiver Calvin Ridley was suspended for this upcoming NFL season for placing bets on Falcons games. The Falcons would be more than pleased if Julio Jones is even just 60% of what he was in his vintage days (which he showed flashes of in Tennessee this last year). Julio Jones, alongside rookie Drake London, would be one of the most underrated one-two punches in the NFL this season.
Not only do the Falcons lack wide receiver strength, but the two new gunslingers in Atlanta both also look to make a name for themselves. Julio would be a fantastic addition to help boost their confidence. Especially for rookie quarterback Desmond Ridder. Assuming he gets playing time this season, Ridder would be comfortable knowing that if the play breaks down, he has a Hall of Fame wide receiver who can catch almost anything. A seasoned veteran like Julio Jones would be huge both on and off the field as a developmental character for the Falcons' young studs.
Why would Julio Jones come back to Atlanta?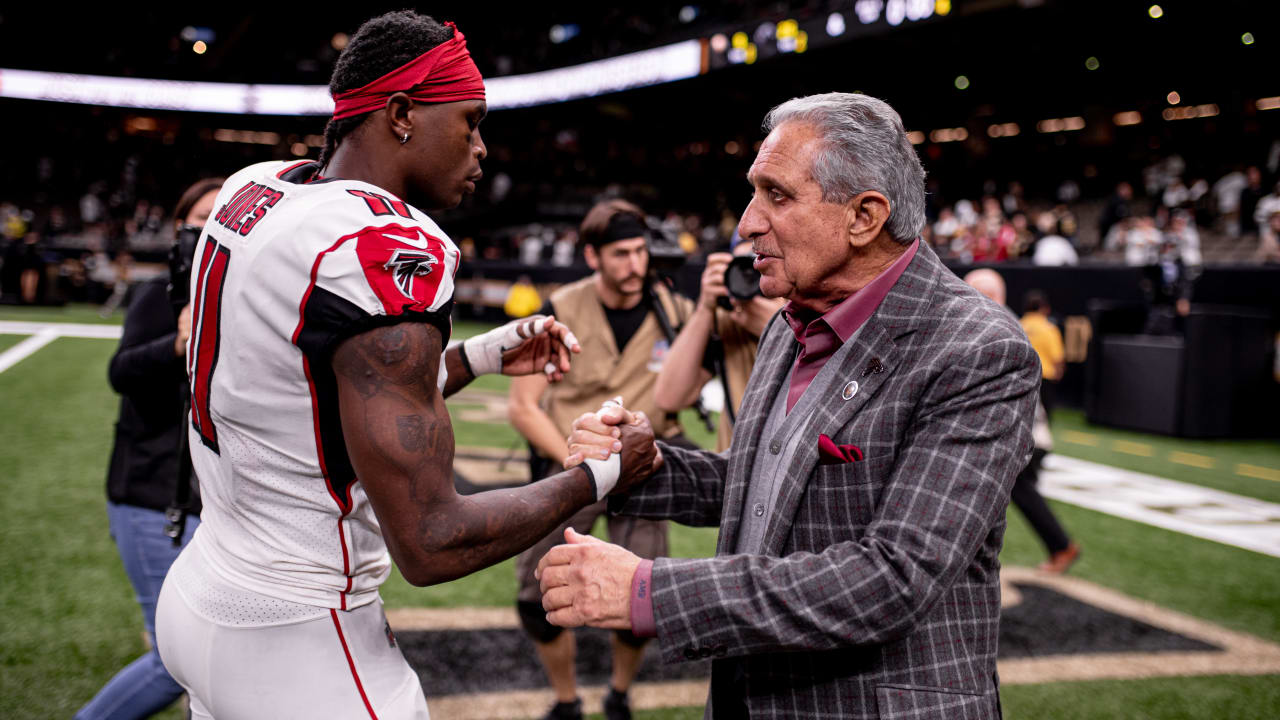 Besides the fact that Julio spent a decade with the Falcons organization, he does have close ties with ownership. Especially Arthur Blank, who took great pride in his relationship with the Falcons legend. Nick Shook of NFL.com wrote on Arthur Blank's comments after Julio requested a trade. Arthur Blank stated, "We had a 10-year relationship. We had a good relationship. He was productive, a Hall-of-Fame player, and I was disappointed he [wanted to leave]." Arthur Blank and Julio Jones were close, and perhaps both feel the need to rekindle the relationship, a potential motive for Julio to consider a Falcons reunion.
More importantly, Julio may not have any other options. While rumors of the Packers or Cowboys taking an interest, neither team has aggressively pursued a deal with the free agent. Even reports of the Colts wanting to reunite Matt Ryan with Julio Jones developed into nothing substantial, even if it made perfect sense for Indianapolis. The Falcons have enough cap room to make a desirable offer and loyal fans who already love seeing #11 in the red and black.
Julio Jones, come back to Atlanta.