Carolina Panthers linebacker Shaq Thompson was carted off the field in the first quarter of Monday night's 20-17 loss to the New Orleans Saints after suffering a right ankle injury.
Initially, the Panthers announced that Thompson was doubtful to return with a shin injury, but it was changed after halftime that he was out for the rest of the game with an ankle injury.
Thompson was injured after Saints left tackle Trevor Penning was thrown to the ground by defensive end DeShawn Williams. Penning landed completely on the back of Thompson's leg and ankle.
He looked to be down for a while, most of his Panthers teammates taking a knee as he was evaluated on field before being taken off. As he was loaded onto the cart, the entire roster left the bench to gather around their teammate.
"It's always tough to see your brothers go down to injury; it just sucks, man," cornerback Donte Jackson said on panthers.com. "That's part of the game, you know. But you know, Shaq is one of those guys that he wouldn't want us to hold our head; he would want us to go harder."
Shaq Thompson To Miss Remainder of the Season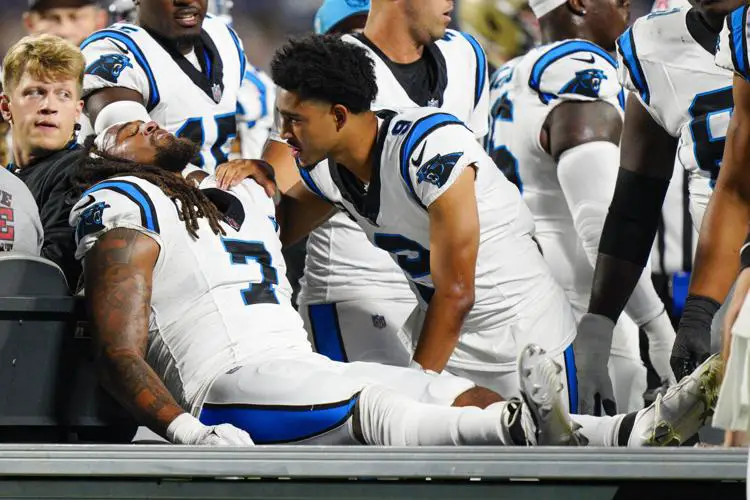 Panthers head coach Frank Reich told the media on Tuesday that Thompson fractured his fibula and is expected to have surgery to repair the fracture. He's expected to miss the remainder of the season as a result.
Panthers' HC Frank Reich said LB Shaq Thompson underwent surgery for a fractured fibula and he now is expected to be out for the season.

— Adam Schefter (@AdamSchefter) September 19, 2023
Thompson is the Panthers' longest-tenured player, a first round pick in the 2015 NFL draft. Monday marked his 108th start and 119th appearance for Carolina.
Thompson was replaced by Kamu Grugier-Hill in the lineup, who had six tackles and a sack on the night. It's likely that we will be seeing more of Grugier-Hill in response to Thompson being out for the remainder of the season.
Grugier-Hill told the media that Thompson is the best linebacker he's ever played with.
"Shaq's the best linebacker I've played with on any team…What he means to this team, what he means to this city, it's hearbreaking."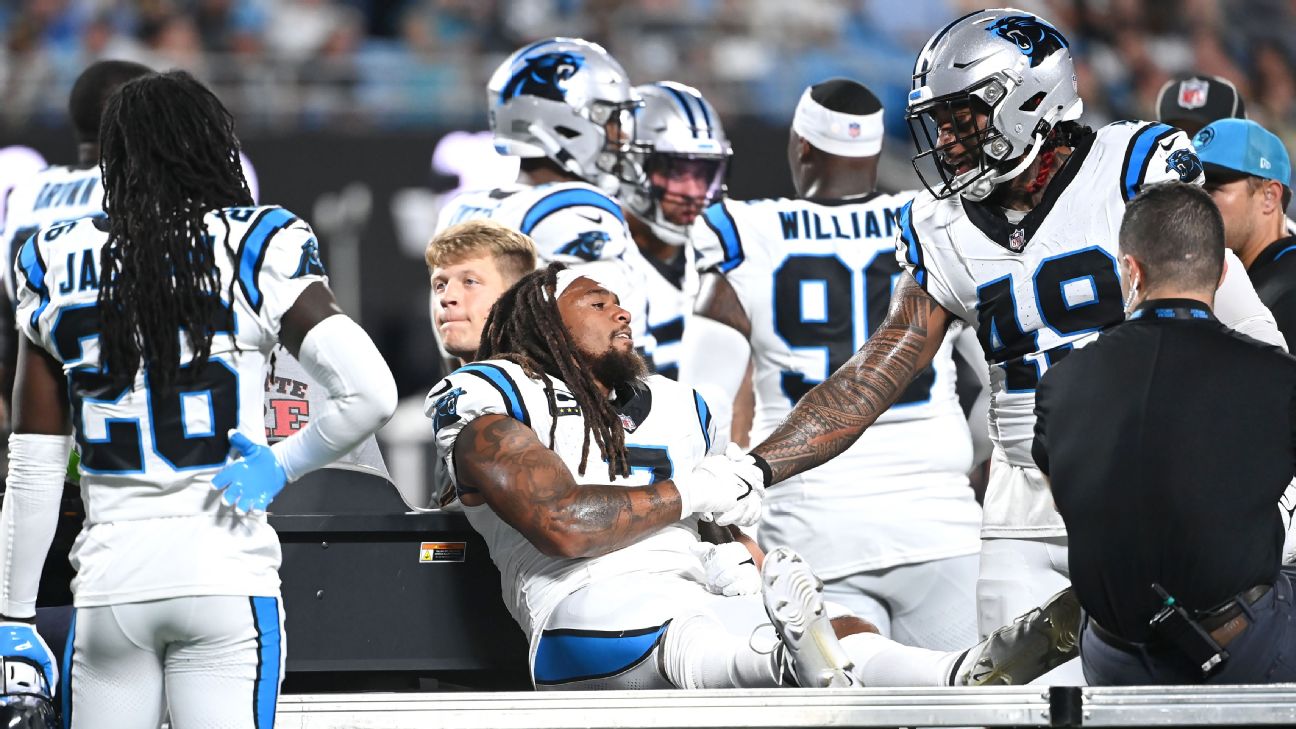 This is the second straight week that the Panthers have lost a member of their defense for an extended period of time. Cornerback Jaycee Horn suffered a hamstring injury in the season opener requiring him to miss the next four games or even longer.
For More Football News:
Follow me on Twitter at @sarahspooon. To read more of our articles and keep up to date on the latest in college and NFL news, click here!