Miles Sanders joined the Carolina Panthers this offseason along with quarterback Andy Dalton. While Dalton is likely to be the backup to first-overall pick Bryce Young, This does not mean that Dalton does not have value to the team. He has had a lot of success in the NFL and can provide a lot of insight for the rookie quarterback. Sanders had a bold take on Dalton's career calling him "a future Hall of Famer".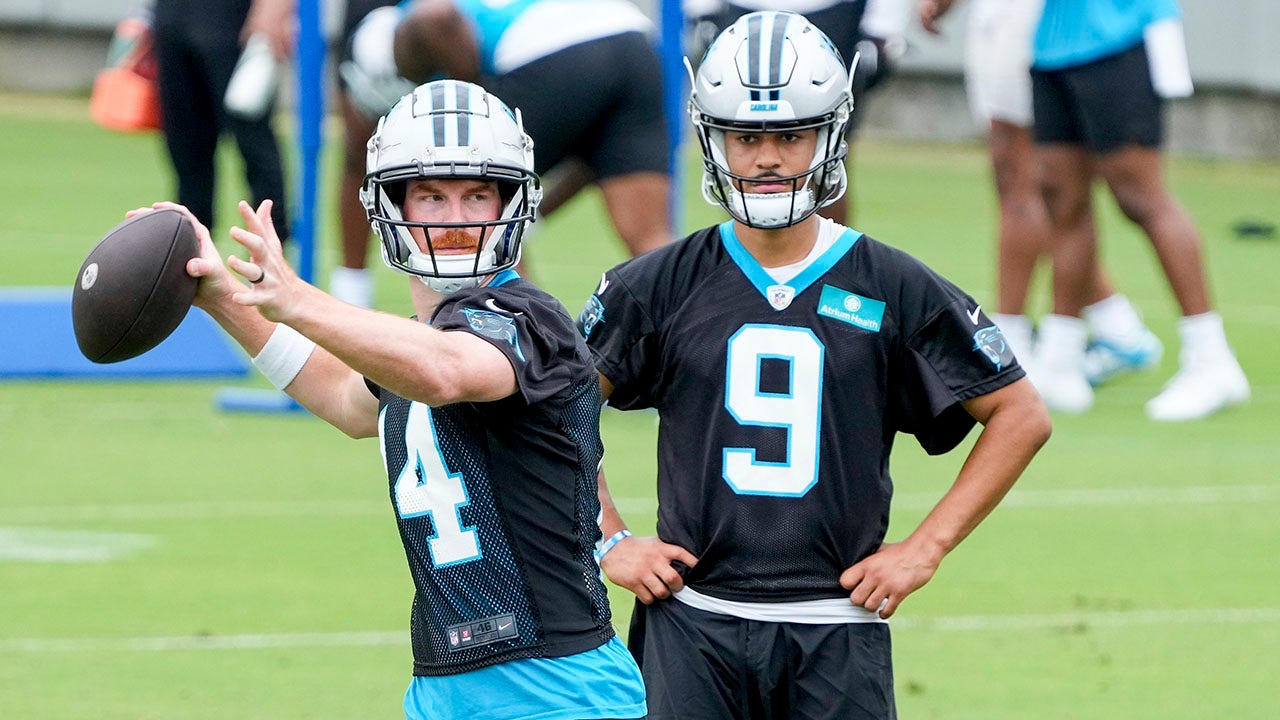 Miles Sanders Thinks Andy Dalton Should Be In The Hall Of Fame
During a recent interview on WFNZ, Sanders heaped praise on Dalton.
"We've got a very, very good young quarterback that's being mentored by a very, very, very good quarterback, future Hall of Famer, Andy Dalton."
Statistically speaking, Dalton does have good counting stats. He currently ranks 24th all-time in passing yards (38,150). What will hurt his case is the lack of playoff success. His time with the Cincinnati Bengals was full of playoff berths that would end after one game. He never made a deep playoff run with the team and this is what will likely keep him out of the Hall of Fame.
Expectations For The Panthers In 2023
While he might not be in the Hall of Fame, Dalton is still a great pickup for the Panthers. He should help to get Young up to speed in the NFL. If he can become an asset, this team could make some noise in the NFC South. The division is fairly weak and the Panthers are not void of talent. Their defense is led by Brian Burns and they added some quality veterans on offense. New head coach Frank Reich has been known for his development of quarterbacks so it isn't hard to see the Panthers making strides this season.
Miles Sanders is excited to have Andy Dalton on the team. If he can help turn Young into a franchise player, it may not put him in the Hall of Fame but will get him the appreciation of an entire fanbase in Carolina.