The words "Packers special teams" will make any cheesehead shudder after last season. It is easy to point to the 2021 NFC Divisional playoff loss where the go ahead touchdown was off of a blocked punt but the special teams were a problem all season. Punts were shanked giving opponents better field position than necessary.
Punt returns left fans holding their breath as muffed punts were common no matter who was fielding them. The kicking game was also an adventure with missed blocking assignments, bad snaps and Mason Crosby just flat out missing. Who could forget the infamous Cincinnati game in Week 5 where both kickers missed a combined 5 field goals in the 4th quarter and overtime. So much of the Packers offseason questions have focused around the WR position. However, the Packers special teams have quietly been improving this offseason.
Hiring of Rich Bisccia as Special Teams Coordinator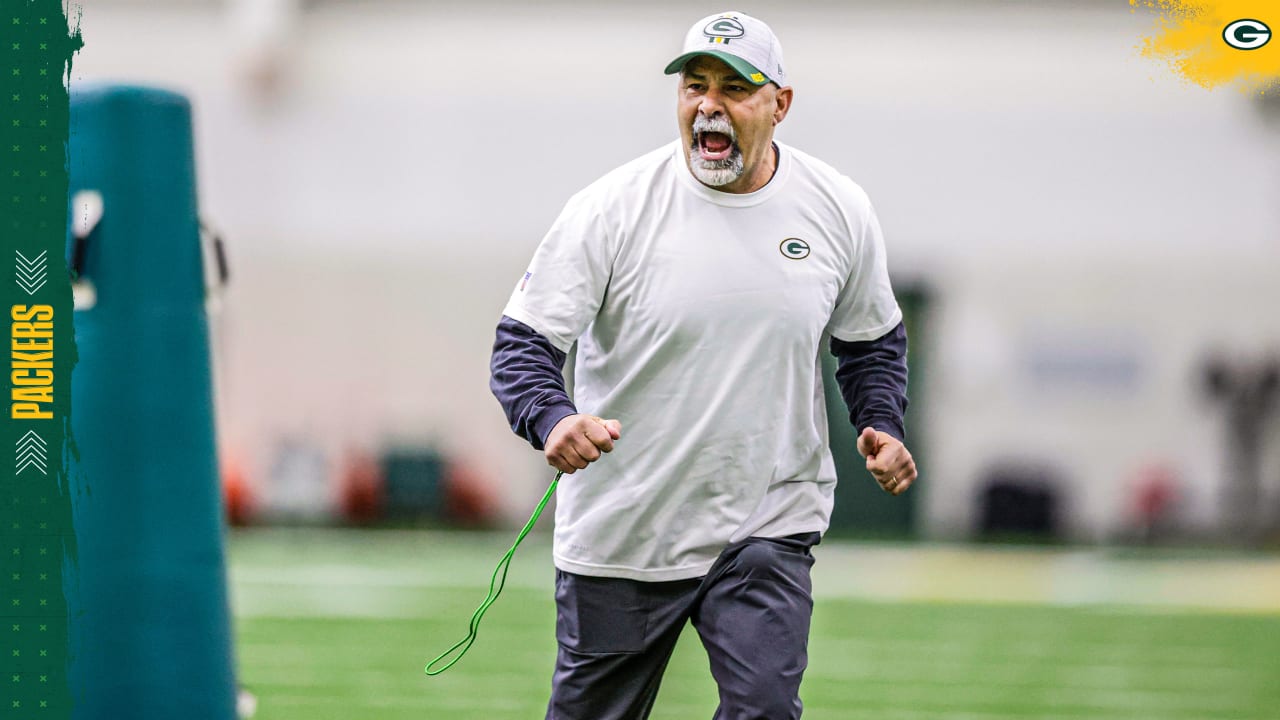 After the season it was no surprise that the Packers parted ways with special teams coach Maurice Drayton. Knowing the need to improve the unit, the Packers went out and hired Rich Bisaccia who spent the last year coaching the Las Vegas Raiders after Jon Gruden resigned amidst scandal. Bisaccia brings much needed experience and a proven track record to the special teams unit. In his 40 years of coaching experience, he has coordinated 8 top 10 units. Most Packers fans would be happy with being not last let alone a top 10 unit! Most of the problems last season were simply execution. These execution errors should get snuffed out by Bisaccia and should help the unit improve drastically.
New Punter from an Old Rival
One of the few free agency moves that the Packers did was acquire long time Chicago Bears punter Pat O'Donnell. If you look at Pat O'Donnell's numbers, they don't jump off the page but the Packers signed him for two good reasons. The first is that he is used to punting in cold and windy weather. December and January games at Lambeau Field require a punter who knows how to face the elements. The other element to this is that O'Donnell also has experience being a holder for multiple kickers in his time in Chicago. With all of the execution errors on field goal kicking last year, don't be surprised if O'Donnell does some holding for Crosby.
Questions Still Remain for the Special Teams
While it is great to see these improvements, a couple of questions still remain. Was Mason Crosby's season a fluke or a sign of regression? In the 2019 and 2020 season, Crosby's field goal percentage was 91.7% and 100% respectively. You read that right. Crosby didn't miss a kick in 2020. Last season he posted a 73.5% field goal percentage and missed a startling 9 kicks. Will he return to his 2019-2020 form? The last time Crosby had a season like this was 2012 where he was an abysmal 21/33 (62.5%) on kicks but the Packers stuck with him and he has stayed consistently in the 80% range for his career. Hopefully Crosby bounces back and can put the ball through the uprights with more consistency.
Who is going to return punts? The last punt return touchdown for the Packers was in 2014 by Micah Hyde. Ouch. This would be a streak the Packers would like to break. According to Bill Huber of Sports Illustrated, 3 players are in the mix for punt returns: Randall Cobb, Amari Rodgers, and rookie Romeo Doubs. It's clear LaFleur and Bisaccia are experimenting and it may be a situation where they go with the hot hand. The biggest task will be consistency and turning the punt return game into an exciting play with possibilities rather than one of simple survival.
The good news for the Packers is the bar is low. They were so bad last year that even a middle of the pack special teams unit will feel like a massive leap. If the Packers cannot fix their issues on special teams, they may find themselves in a similar situation as last year, going home wondering what could have been.
For More Great Football Content
Follow us on Twitter at @GridironHeroics for more great content. We appreciate you taking time to read our articles. To interact more with our community and keep up to date on the latest in Football news, JOIN OUR FREE FACEBOOK GROUP by CLICKING HERE
Checkout our latest podcast!
[powerpress_playlist limit=1]