The New Orleans Saints brought back fan-favorite tight end Jimmy Graham in the offseason. It was not good news for the team when Graham was arrested with suspicion of using a controlled substance as well as resisting arrest. The Saints released a statement claiming that Graham was having a medical episode.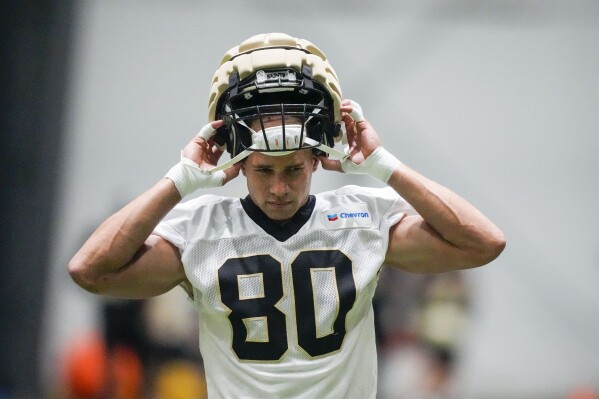 New Orleans Saints Release Statement On Jimmy Graham
The Saints are claiming that Graham was having a seizure. Here is the full statement from the team.
"New Orleans Saints tight end Jimmy Graham experienced a medical episode last evening, which resulted in him becoming disoriented. He was taken into custody by local authorities and transported to a local hospital for evaluation for what Dr. John Amoss believes to be a likely seizure and spent the night under medical supervision and testing.
He did rejoin the team after being cleared at the hospital. He will likely stay under heavy supervision by the medical staff to make sure that nothing scary happens again.
A Scary Situation
The whole situation is very scary. The fact that he was wandering near a heavy traffic area is concerning. The question now becomes whether Graham is healthy enough to play football again. While I am by no means a medical professional, hits to the head are probably not a good thing for someone who is experiencing seizures. While Graham was not likely to play a huge role in the offense this season, he still had some value. It will be interesting to see what happens to the tight end in the coming weeks.
The Saints will have to decide what to do with Jimmy Graham. In a situation like this, we all hope that Graham is okay and can make the decision that is the best for him and his health.