Las Vegas Raiders running back Josh Jacobs did what he needed to do in a contract year. He led the league in rushing and normally that would result in a good contract extension. Unfortunately, the running back market is not in a great spot and so far the team has not been able to come to an agreement. While an extension cannot be reached, Jacobs still could come back on a one-year deal. It doesn't seem like that is going to happen according to head coach Josh McDaniels.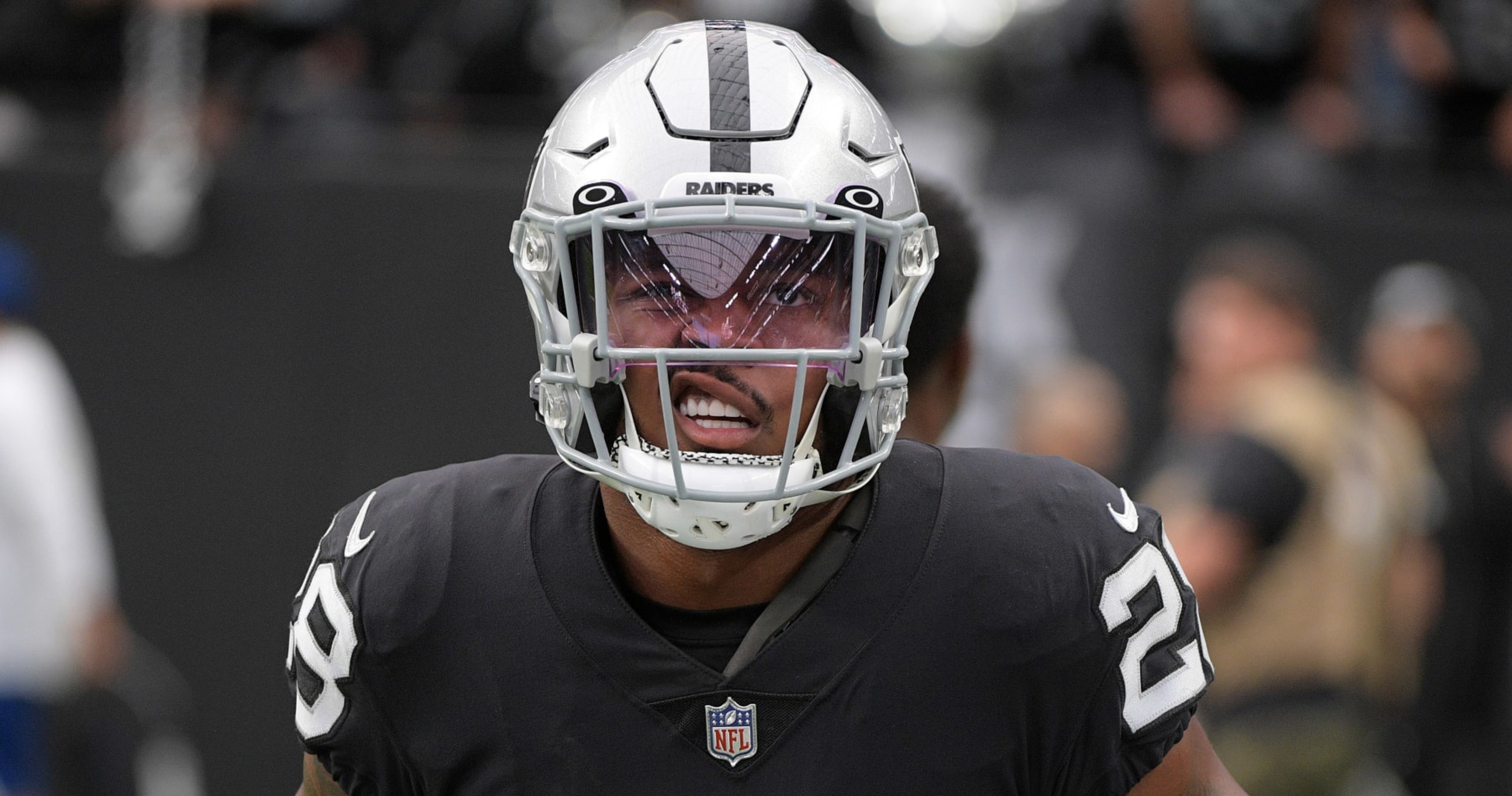 Las Vegas Raiders Josh Jacobs At Risk Of Missing Season
McDaniels had this to say on the Jacobs situation.
"I don't have any new news on J.J. I mean, I would say I think that it's important for every player — this is the National Football League, so it's not easy to go out there and just play games and do it at the speed and level that you want to do it at unless you've really kind of had enough opportunity to get yourself ready to do that.
"We've talked all year to our team about nothing carries over from one year to the next. You have to re-establish your individual level of performance and collectively as a unit, and ultimately as a team, we have to establish and re-establish ourselves in terms of what we're going to be about. So, whether it would be J.J. or somebody else, it's the same thing. Everybody's got to have an opportunity to do that, get re-acclimated to the pace, the speed of things. But again, I have no new information on the whole situation."
Even if he signs soon, McDaniels thinks he could miss the beginning of the season in order to get up to speed.
Outlook For 2023
Without Jacobs, the future in Las Vegas looks very bleak. Already, they have to play the Chiefs and Chargers twice a year. Davante Adams is still there but he has been very vocal about the need for Jacobs to be on the field. If he isn't, Adams might become disgruntled very quickly. The defense doesn't look great either. Outside of Maxx Crosby, there is not a lot to get excited about. For a team that had playoff aspirations a year ago, it now looks like they are heading toward a top pick in the 2024 NFL Draft.
The Las Vegas Raiders still have time to get a deal done with Josh Jacobs. Things change fast in this league and an agreement could be reached soon. However, if something isn't done soon, Jacobs could be sitting out for 2023.