The New York Jets have high expectations coming into 2023. With quarterback Aaron Rodgers under center and young players like Garrett Wilson and Sauce Gardner on the roster, the Jets want to compete now. The wide receiver room took a hit today when Corey Davis announced he is stepping away from the NFL.
New York Jets Corey Davis Abruptly Leaves NFL
The 28-year-old receiver told the team today that he would not be with the team this season. He announced the decision on Instagram.
"For some time now I've been contemplating stepping away from the sport of football. This decision has not been easy. Although I am a deep person, I am a man of few words. I've been searching my heart for what to do and I feel that stepping away from the game is the best path for me at this time.
I have more blessings than I could have ever imagined — I have an amazing family, a beautiful wife and two healthy children that I look forward to spending more time with. I am truly grateful for all the opportunities I have had and will continue to have on my journey. Thank you to my family and friends and the Jets organization for supporting me through this process."
This seems to be something that he has been contemplating for a while as he has been away from the team for the past couple of weeks. Davis was the fifth overall pick in 2017 and made his way to the Jets in 2021.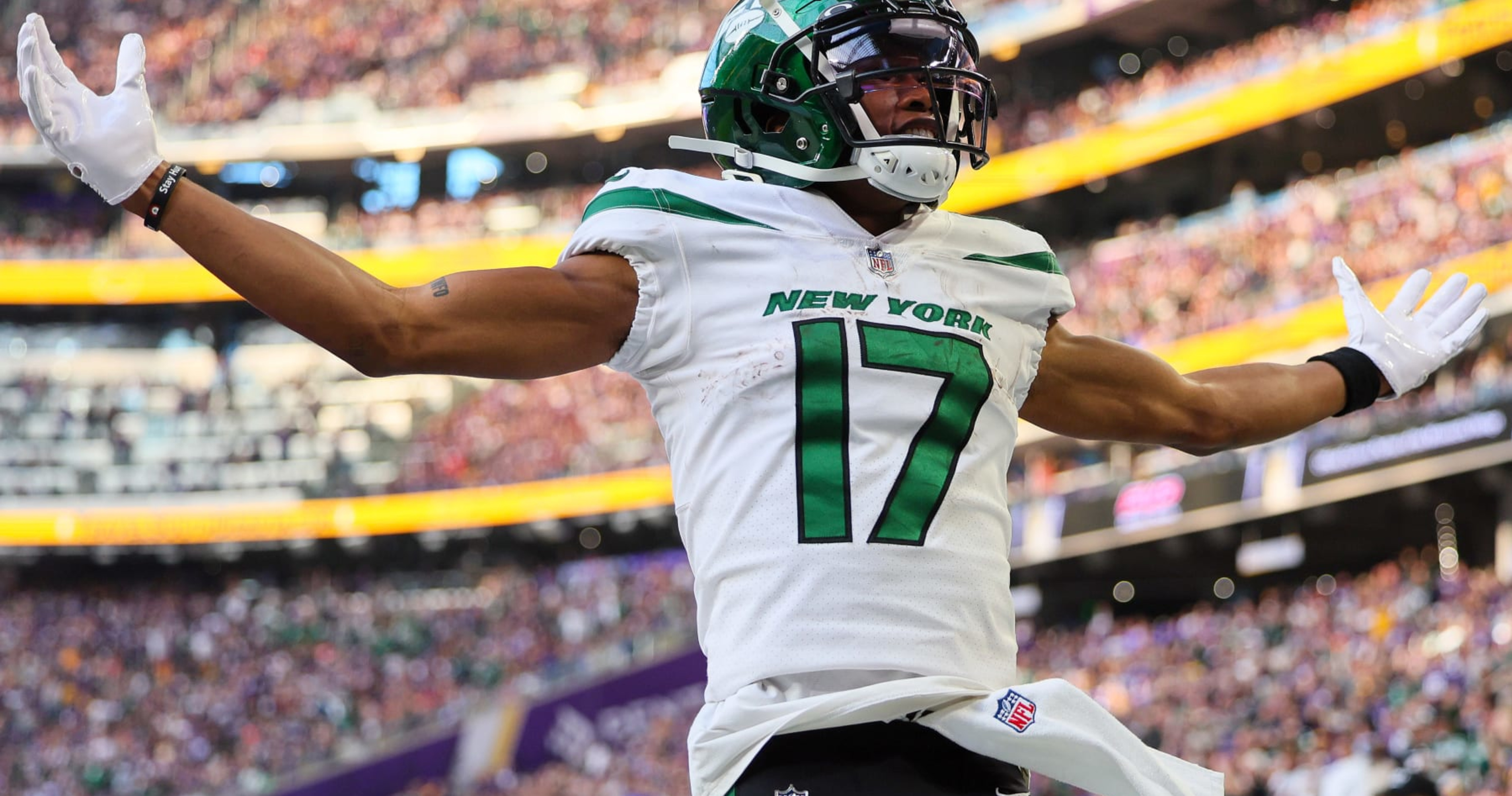 Jets Wide Receiver Outlook
This most likely means more targets for players like Allen Lazard. Garrett Wilson is the true number one on the team with Lazard, Mecole Hardman, and Randall Cobb also on the roster. The loss of Davis isn't inconsequential. They lost some much-needed depth at the position. Cobb is no spring chicken and has often been injured. If he cannot play, the room starts looking very thin. Rodgers has made a career of putting unproven players on the map (see Lazard) and he may have to do it again.
Corey Davis has the full support of the New York Jets. While it does affect football, the team has been supportive of him getting his life together which is what is most important.