The New England Patriots have had some difficulties on offense in the past couple of weeks. It has gotten so bad that head coach Bill Belichick has benched Mac Jones for the past two weeks. Because of this, many are questioning whether the team will look elsewhere at quarterback. In a press conference this morning, Belichick revealed his decision on the starting quarterback.
New England Patriots Starting Mac Jones
When asked about the starting quarterback Belichick confirmed that Jones will start. "Yeah, we're not making any changes," he said. The past two weeks have been abysmal for Jones. He has no touchdowns and zero interceptions with many of those leading directly to scores. He hasn't eclipsed 200 yards in either game and has only been able to get a measly three points on the board. In today's NFL, an offense has to be pretty inept to not even sniff the endzone. Still, the Patriots are going to stick with Jones for the time being.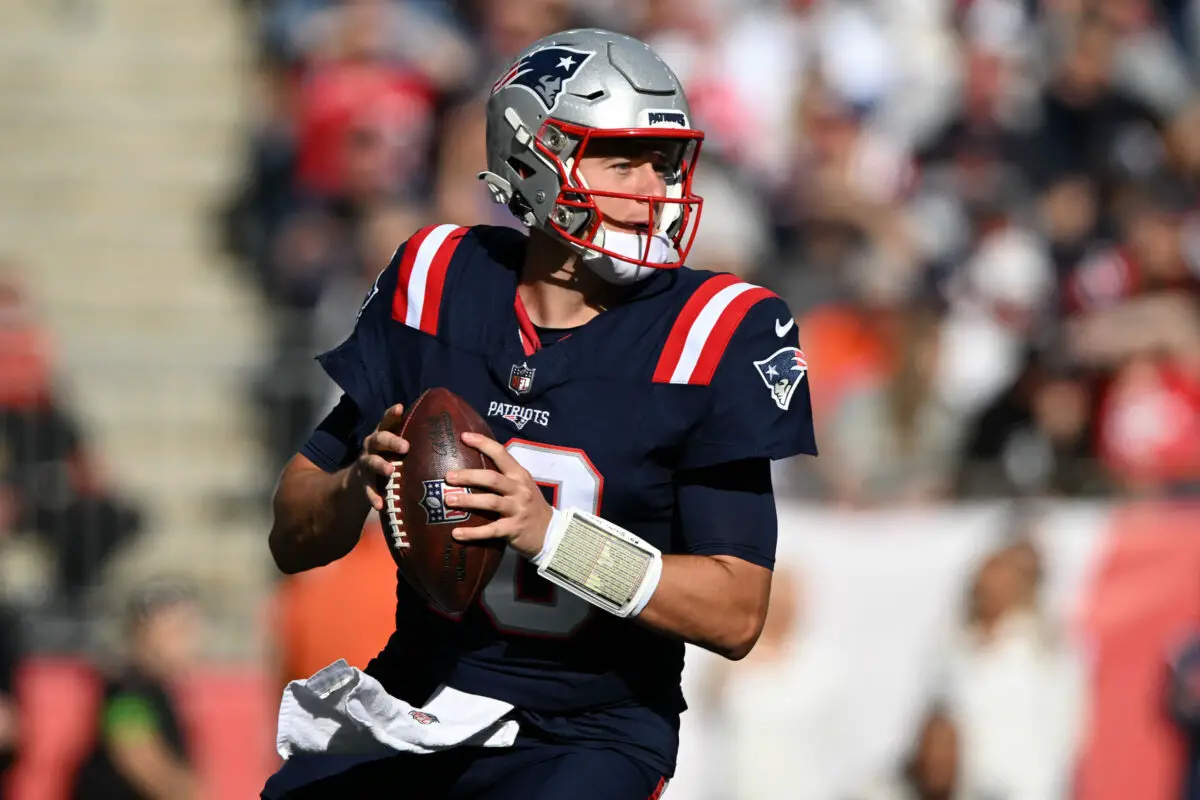 Are The Patriots Tanking?
If there was ever a time to tank, this season would be it. Caleb Williams is the top prize at quarterback but others like Drake Maye, Michael Penix Jr., and more are quality prospects. If the Patriots want to go in a new direction, this draft is the perfect time to do it. What makes me wonder whether they are tanking is the commitment to Mac Jones. The past two weeks haven't been bad. They have been downright horrible. Key injuries of defense have made the other side of the ball less potent. It wouldn't surprise me with the tactician that Belichick is that he sees the opportunity to get a high-level talent in the building for 2024.
The New England Patriots are sticking with Jones for the time being. Only time will tell whether he eventually gets benched but for now, he is the guy in New England.