The New York Jets are by no means a low-profile team, but you could definitely say that Aaron Rodgers almost single-handedly shone a spotlight on this entire organization when he decided to leave the Green Bay Packers this summer in favor of a move to New York.
Well, if there's one thing you can say about Aaron Rodgers, it's that this man does not shy away from the bright lights. He's been through it all in his decorated 17-year career, and now that he's taking on a new chapter, the four-time NFL MVP remains completely unfazed.
Aaron Rodgers Unbothered by Pressure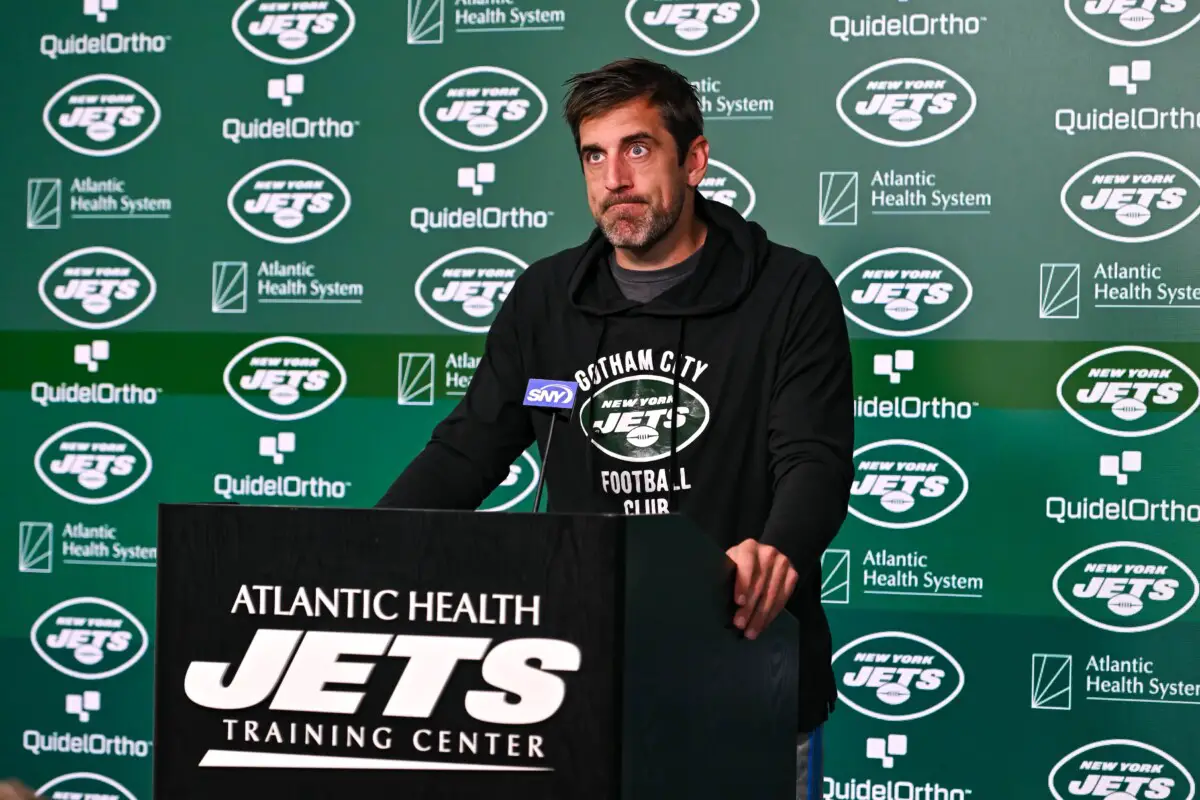 Rodgers knows that there's a whole lot of buzz surrounding the Jets and that he's responsible for most of it. The 39-year-old is also well aware of the fact that they've emerged as the enemy for more than a few fans out there — something that hasn't bothered Rodgers one bit:
"We've had a lot of attention — before we did 'Hard Knocks,'" Rodgers said, via Rich Cimini of ESPN. "Then we did 'Hard Knocks,' so there's some jealousy, for sure. There's a lot of people either jumping on the bandwagon or jumping [off] the other side."
Rodgers also recognizes the fact that there's going to be a ton of pressure for him to perform in his debut season for the Jets. The team is also expected to reach new heights under his leadership. Be that as it may, the 10-time Pro-Bowler isn't sweating it:
"There will be a lot of eyes on us," Rodgers said of the season ahead. "That could be pressure to some people, that could be expectation, it could be excitement. I choose to look at it as excitement. There's a lot of people that are going to be tuning in, a lot of people are going to be following along throughout our season. A lot of people are going to have a lot to cheer about, I think."
Aaron Rodgers Believes Jets Have 'Legitimate Chance' to Reach Super Bowl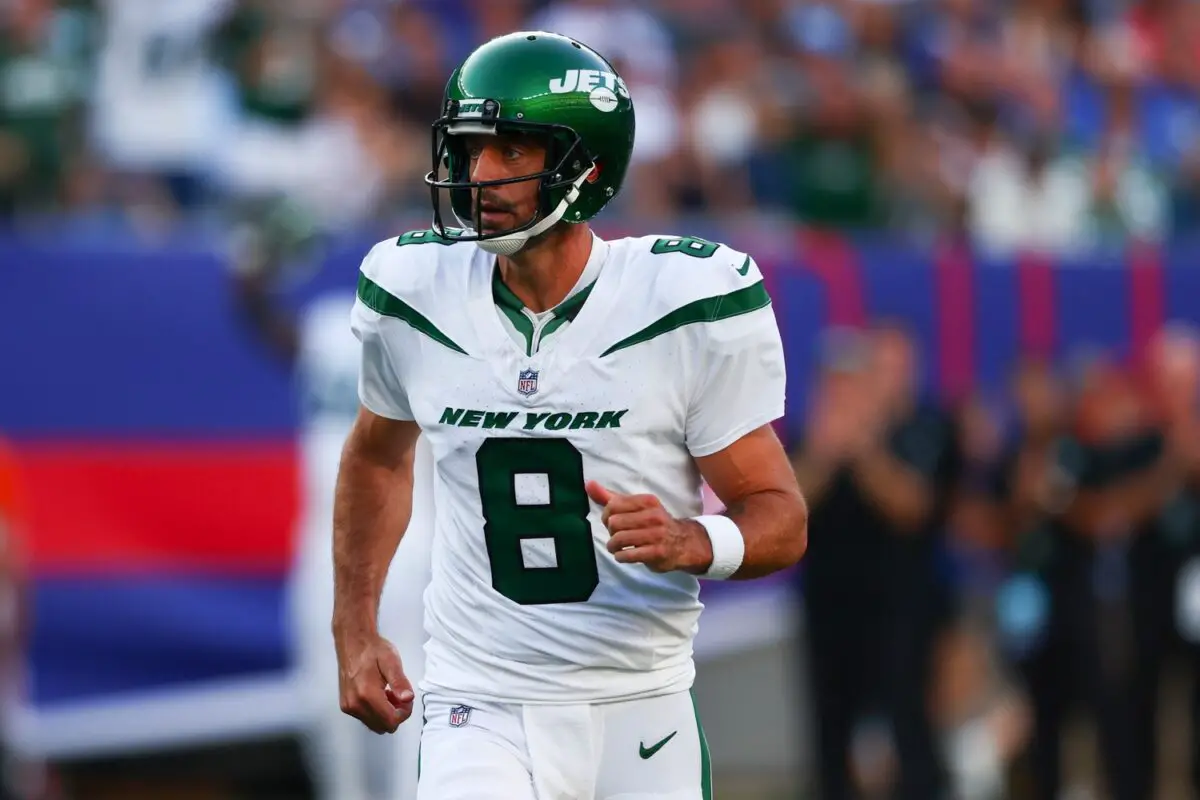 Aaron Rodgers even went as far as saying that he believes that the Jets are capable of winning it all this year. It's a tall task, no doubt, but given how New York will have one of the greatest quarterbacks of all time under center, it would be foolish to count them out at this point.
"Obviously, there are a lot of expectations," said Rodgers, adding that the Jets have "a legitimate chance" to reach the Super Bowl. "A lot of people are going to be pulling for us to fall flat — the crows as [Robert] Saleh referred to them" — a reference to the coach's opening speech in "Hard Knocks," in which he spoke to the players about the naysayers.

"A lot of people are in our corner, too," Rodgers said. "Which is a good thing."
Right now, Aaron Rodgers just wants to play football. He's gone through a drama-filled offseason, and he wants to put this all to bed by showing the world that he's still got it.
"We're excited to be in the conversation as one of the better teams in the league, but excitement doesn't win games," he said. "We have a lot to prove."
For More Of My Content
Follow me on Twitter at @PaoloSongcoNBA. You may also reach out to me personally at pao.songco@gmail.com.