NFL: Trevon Diggs and the Dallas Cowboys are looking to replicate the success they had in 2022.  The team finished 12-5 and made a playoff appearance.  Diggs had another respectable season finishing in the top ten in interceptions and receptions allowed.  However, his on-field play isn't what is being talked about right now.
Dallas Cowboys' Trevon Diggs Dragged For "Liking" Adult Performer's Tweet On Social Media (NFL)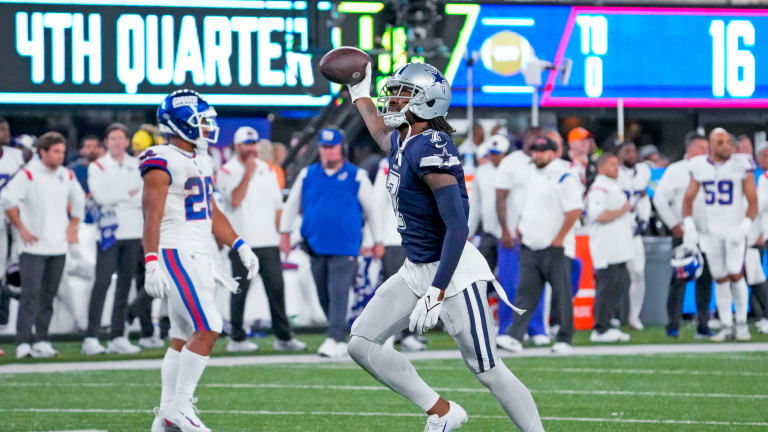 Diggs found himself on the inappropriate side of X (or Twitter) and he found something he really liked. Instead of bookmarking it which would not have people know about it, he decided to like it.  Anybody that follows him could see that he did so.
That post won't be put here but I will describe it. It was a young lady who was braless wearing a strap on her waist. She captioned the post, "Like = you'd suck it."  Diggs "liked" it…and he got dragged for it all over social media.
Diggs might be looking bad on social media right now, but he has made more than a few quarterbacks look bad while on the field.   The two-time Pro Bowler has 17 interceptions in his three NFL seasons, including a league-leading 11 in 2021.
The fourth-year cornerback signed a five-year extension worth up to $100 million earlier this summer because of his playmaking ability.  One would think that Diggs could care less about what the general public thinks about him, however, after this ordeal he locked down his social media.  Cowboys fans are hoping this off-field distraction doesn't translate to on-field distractions going forward.
For More Of My Content
Follow me on Twitter at @mcquadewarnold.  Reach out to me personally at mcquadewarnold@gmail.com.  To read more of our articles and keep up to date, click here!  –  JOIN OUR FREE FACEBOOK GROUP by CLICKING HERE