The Chicago Bears offense took a big blow on Sunday when quarterback Justin Fields exited the game with a thumb injury. He dislocated it and while he was able to pop it back in, his grip strength was non-existent and he did not return. Tyson Bagent entered the game and played okay but is nowhere near the player that Fields is. After getting more information on Monday, his injury status does not look good for week 7.
Chicago Bears Justin Fields Injury Status
Head coach Matt Eberflus told reporters that Fields is doubtful for week 7 against the Raiders and there is no timetable for his return. "It's really going to come down to grip strength," Eberflus said. Currently, there is no plan for surgery, and they are hoping that rehab will bring the grip strength back. If surgery is needed, Fields would be out indefinitely. This is a huge blow as Fields was coming off of back-to-back great performances. Now, the quarterback position is cloudy in Chicago.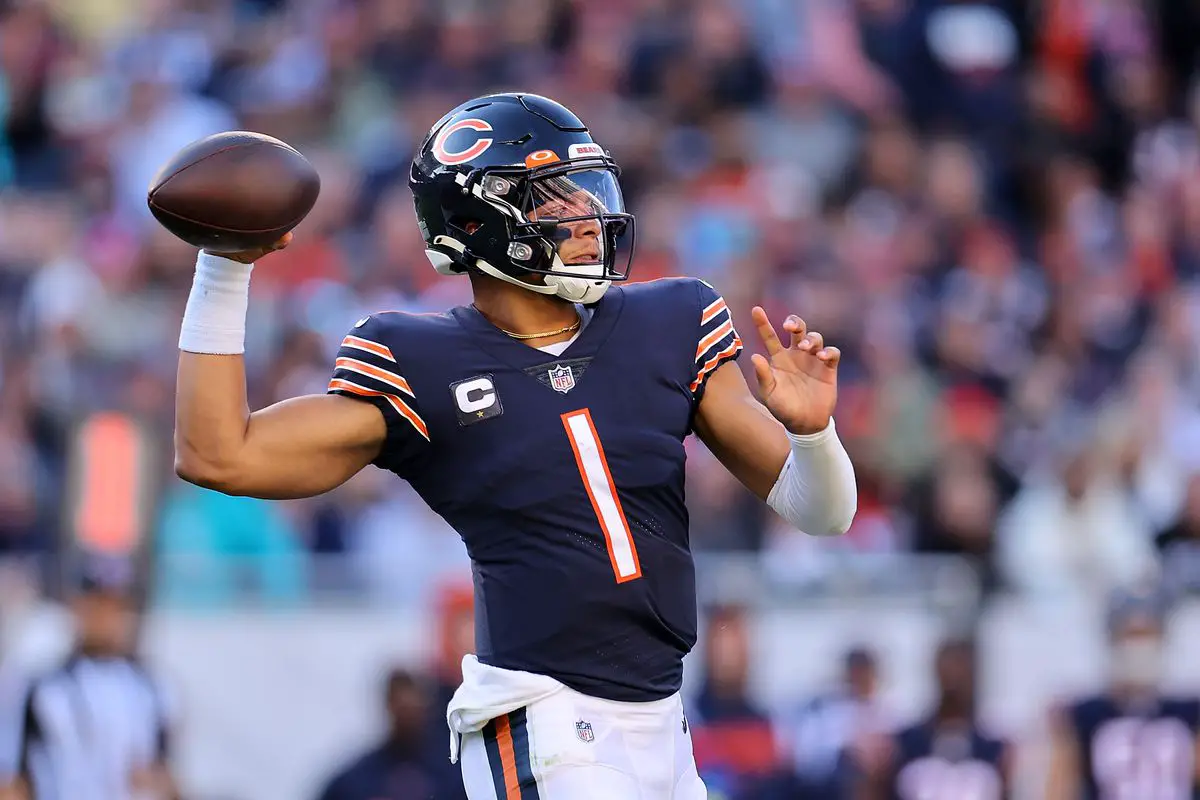 What Do The Bears Do?
There is a great chance that Chicago has a top pick in next year's draft. They own the Panthers pick which is currently first overall and their own pick is number two. Fields has shown flashes of brilliance but has also been wildly inconsistent. The hope was that this year could bring some clarity on Fields. If he was the franchise guy, getting a wide receiver like Marvin Harrison Jr. and a franchise left tackle would be huge. If he isn't, grabbing one of the top quarterbacks plus another piece would be the way to go.
If Justin Fields misses significant time, the Bears will have to make a tough choice in the offseason. Hopefully, this isn't the last we have seen of Fields in 2023. This will be a situation to monitor as the season goes on. Do the Bears try and get competitive or do they embrace the tank?