So much has been said about Aaron Rodgers' decision to part ways with the Green Bay Packers this summer following a decorated 17-year career. The four-time MVP's move to the New York Jets took the football world by storm, and A-Rod is now set on creating a new set of history with his new team.
The great Tom Brady has now chimed in on Rodgers' offseason move. When talking about the greatest quarterbacks this game has ever seen, these two superstars have to be on top of everyone's list. This is exactly why Brady's thoughts on this career-defining move from Rodgers hold so much weight.
Tom Brady Shares Telling Insight on Aaron Rodgers Trade
Speaking on a recent episode of his own podcast, Get Up!, Brady dropped some sage knowledge about moving on to a new team. As we all know, Brady himself spent two decades with the New England Patriots before joining the Tampa Bay Buccaneers (out of retirement) for the final three years of his career.
Brady shared his brutally honest view about writing a new chapter in one's career:
"Well, it's just, there's a different energy about it. It's a newness," Brady said (h/t Rich Cimini of ESPN). "It's a fresh start to try to take where you've been, to bring all the good and then not to bring the tough lessons, you know? Because sometimes the tough lessons always remain unless you work through 'em, you know? So it's like you go through a lot of years at one place and there's a lot of, I would say, mental scar tissue from losses or relationships or certain experiences. Oh, this guy had said this once, or that teammate, or this coach, that general manager. Now you go to a new place and you have none of that. So now you can just hopefully bring your best knowing that you probably didn't do everything right where you were, but you tried your best. And now you get to go to a new place with a different type of emotional energy."
It sounds to me like Tom Brady is speaking about his own experience here.
Tom Brady Predicts 'Great Year' for Aaron Rodgers, Jets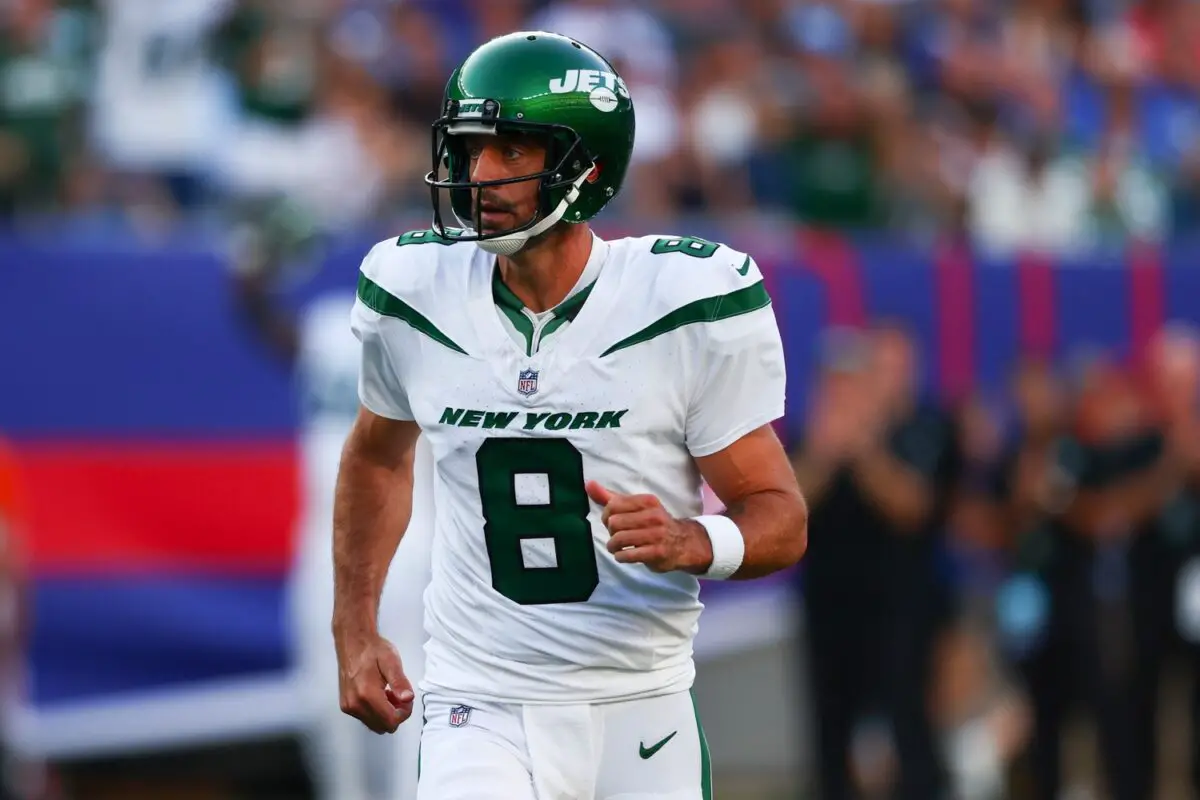 TB then opened up about how he feels Rodgers will perform in his debut season in New York. In his mind, the seven-time Super Bowl champion has no doubt that his former rival will thrive in this new environment:
"I'm excited for him," Brady said." He'll be invigorated. Looks like he's having a good time up to this year. I know he has been engaged in the offseason, which is always great, and really trying to connect with his teammates. So I'm excited to see what he does they have a really good team they have a really good offense. And you know, Aaron's been, when he's got good receivers, man, it's pretty dangerous. … I think he's gonna have a great year."
There you have it. Straight from the GOAT's mouth. If Tom Brady believes that Aaron Rodgers is going to have an outstanding debut campaign with the Jets, then who are we to refute his claim?
For More Of My Content
Follow me on Twitter at @PaoloSongcoNBA. You may also reach out to me personally at pao.songco@gmail.com.