New York Jets quarterback Zach Wilson turned in what was easily his best performance of the season on Sunday against the Kansas City Chiefs. The 24-year-old has been heavily criticized since taking over the QB1 role following Aaron Rodgers' brutal injury, and Wilson responded on Sunday with an eye-opening outing for New York.
Unfortunately, it still wasn't enough to lead the Jets to victory as the Chiefs held on to a 23-20 win at the MetLife Stadium.
Zach Wilson Leads New York Jets' Comeback
New York was down big in this one, and it looked like they were staring at their third straight loss. Kansas City established a 17-0 lead after the first quarter and it seemed like the Jets were headed to another defeat.
Wilson and Co. still ended up on the losing end after the final whistle, but there's no denying that they put in a valiant effort to mount what could have been a monumental come-from-behind victory against the champs.
For his part, Wilson played like the player the Jets selected as the No. 2 overall pick in 2021, finishing with 23-of-31 completed passes for 216 yards, two touchdowns, and zero interceptions. In fact, more than a few folks out there would argue that Wilson outplayed reigning NFL MVP Patrick Mahomes in this one, who went just 8-of-17 with his passes for 135 yards, zero touchdowns, and two interceptions.
It would have been a perfect statement performance for Wilson if only the Jets managed to get the W.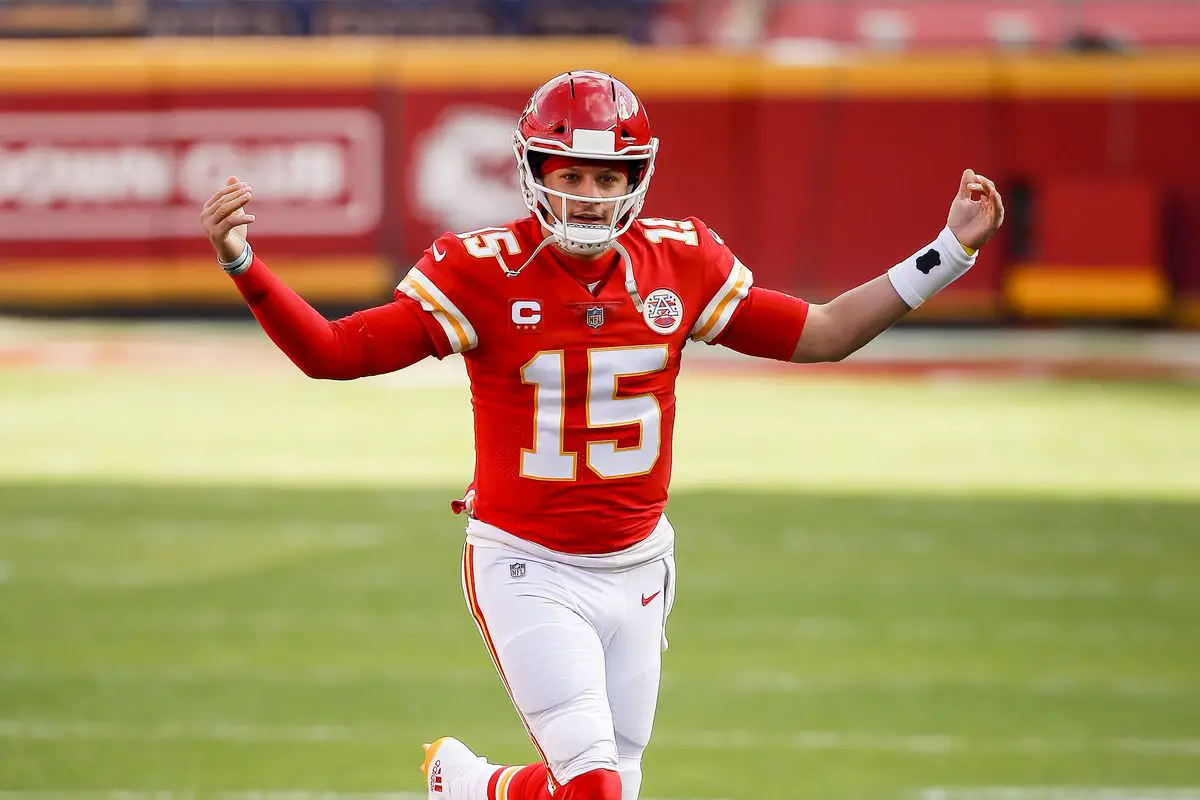 New York Jets Fans React to Zach Wilson's Big Game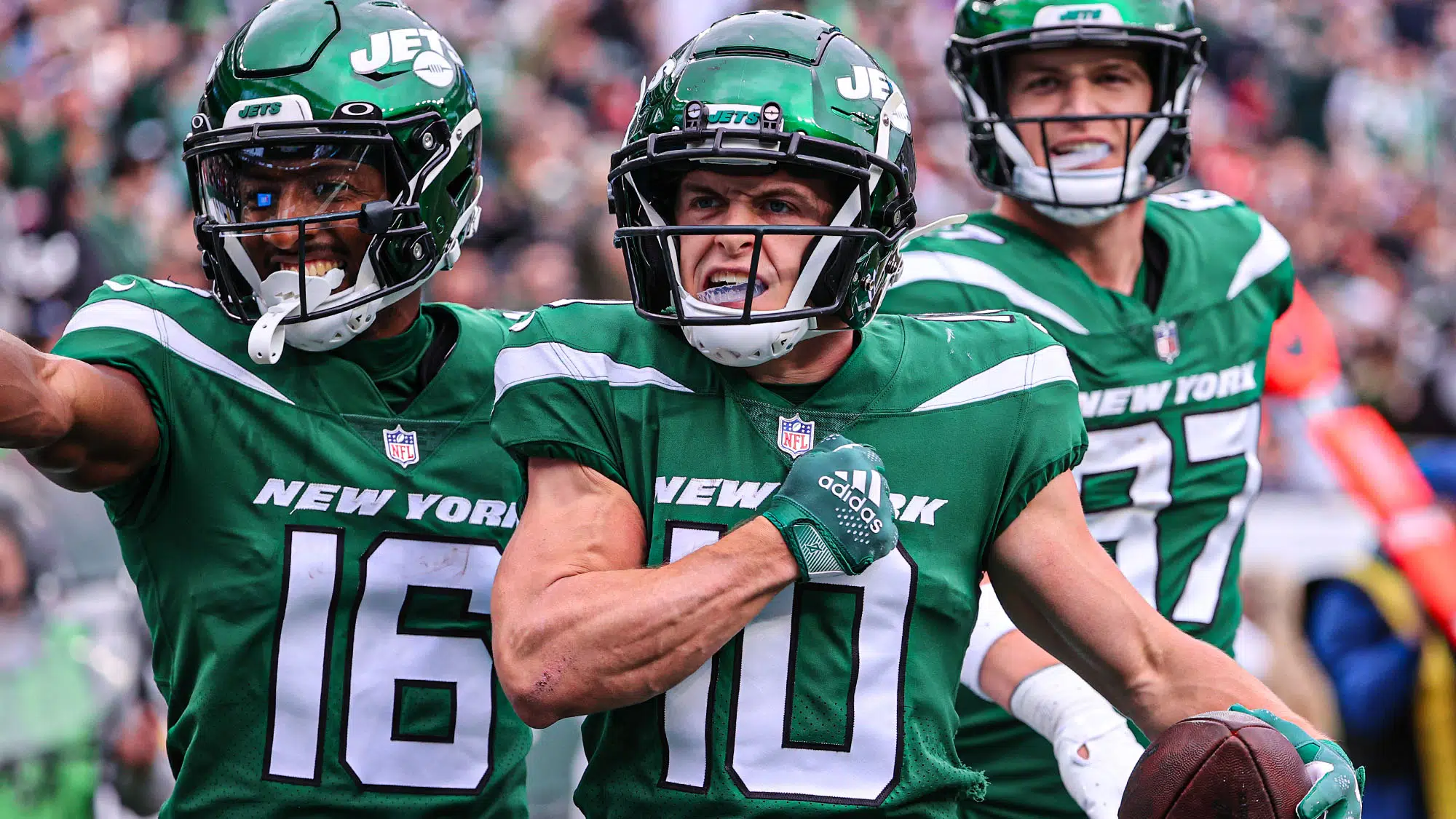 Despite the loss, New York supporters had to take notice of Wilson's big day at the office. Some of Wilson's teammates were seen uplifting their young QB after the brutal loss, and Jets fans were loving it:
Jets show love to Zach Wilson ✊

28/39
245 YDS
2 TD

(via @NFL)
pic.twitter.com/qwKmlGiENj

— Bleacher Report (@BleacherReport) October 2, 2023
Played a great game. He earned the respect.

— EmAzing (@Em_AzingMe) October 2, 2023
He had a great game 🫡

— 🧑🏾‍🦯 (@KamSaucy2x) October 2, 2023
He OUTPLAYED Mahomes!

👀👀👀👀👀👀👀 pic.twitter.com/sa3urByQBI

— Chess (@forktown385) October 2, 2023
Best game of his career

— Remzy (@remzyboyz) October 2, 2023
Unfortunately, it was also Wilson's fumble in the fourth quarter that allowed Kansas City to seal the game. Instead of turning on the former BYU standout, however, supporters rallied behind the Jets QB after his performance against the Chiefs:
A dropped snap gives the ball back to the @Chiefs 👀

📺: #KCvsNYJ on NBC⁰📱: Stream on #NFLPlus https://t.co/cLJQ8MOopx pic.twitter.com/LqzxwzaAZv

— NFL (@NFL) October 2, 2023
This is what it's like to be a Jets fan: Zach Wilson arguably has the best game of his career, you force Mahomes into 2 bad INTS, yet Zach still makes the big mistake and Mahomes converts a 3rd and 22 on the game's final drive

— trey wingo (@wingoz) October 2, 2023
As an honest Jets fan I think I speak for our fan base when I say we are close to being good. I think Saleh is a good coach since he gave up playcalling. We also need to continue to give Wilson reps bc he is the QB of the future. This is coming from an honest Jets fan btw.

— Johnathan (@theprism89) October 2, 2023
Zach out performed everyone's expectations and out played QB1 of the league. He deserves respect. Good job, Zach.

— Gang Green DMac (@Ogrelord_dmac) October 2, 2023
Zach outplayed the best QB in the league

— Stephdillrides (@stephdillrides) October 2, 2023
Zach outplayed him, refs bailed Mahomes out like usual

— Logan ✈️ (@nyjetslogan) October 2, 2023
Hell of a game from Zach! He should be proud!

— Tarrance  🏁 #4EVER (@rose_tarrance) October 2, 2023
Hell of a game from Zach! He should be proud!

— Tarrance  🏁 #4EVER (@rose_tarrance) October 2, 2023
Zach Wilson and the Jets will want to build on this inspired effort when they return to action on Sunday against the Denver Broncos in Week 5.
For More Of My Content
Follow me on Twitter at @PaoloSongcoNBA. You may also reach out to me personally at pao.songco@gmail.com.