New York Jets quarterback Aaron Rodgers has sent the NFL world ablaze during every pregame over the past couple of weeks. His miraculous recovery from his Achilles injury coupled with rumors of a possible return has been one of the stories of the NFL. While he still remains mum on a return date, Rodgers is doubling down on his comments on a potential return.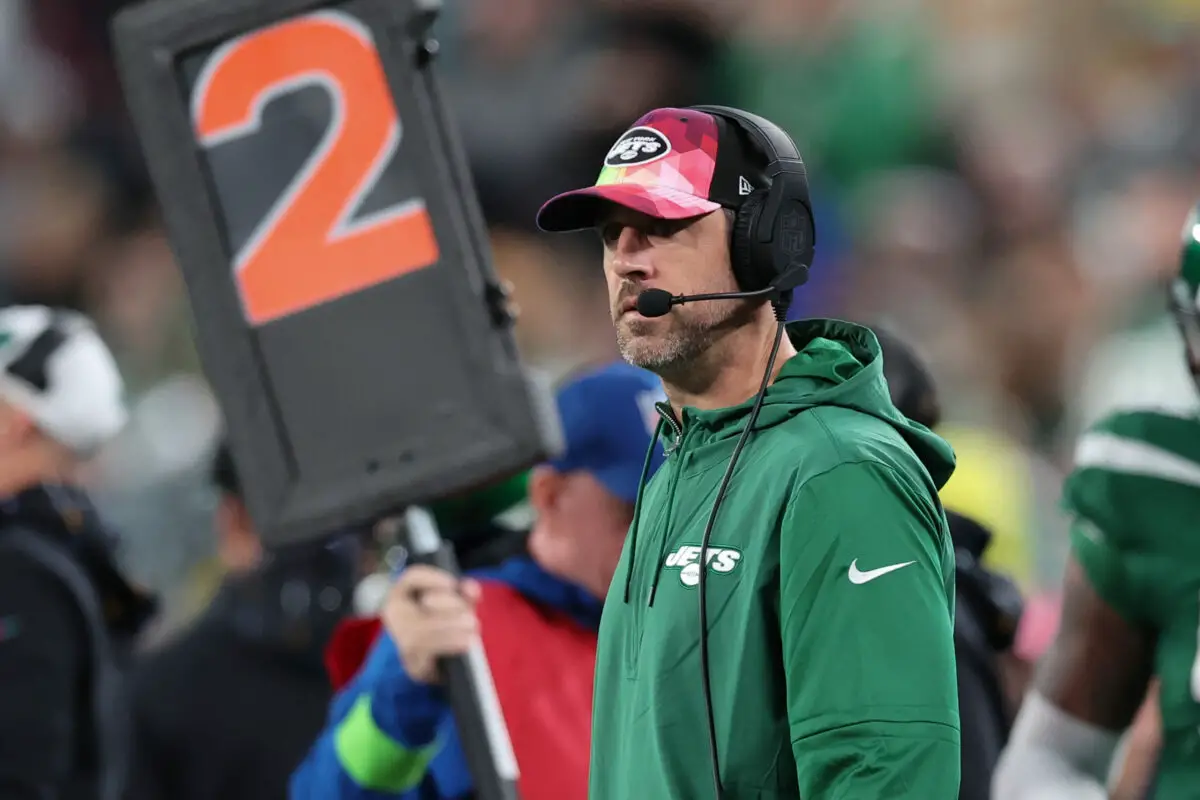 New York Jets Aaron Rodgers On Potential Return
In his weekly appearance on the Pat McAfee Show, Rodgers reiterated that he expects the team to be in the mix and he expects to come back.
"There's no set date. It could change. If I have a great week this week and next week, that could be accelerated. If we are not in it in three or four weeks, that could take it a different way. I expect us to be in it and I expect to come back, so that's about all I can tell you at this point."
He won't commit to a certain week but even with the Jets sitting at 4-5, Rodgers is planning on making a comeback this season.
Unlikely For A Couple Of Reasons
The first is that this would be unprecedented for an Achilles recovery, especially for someone of Rodgers' age. It is one thing to throw the ball around during pregame. It is another to throw the ball in an NFL game with pass-rushers breathing down your neck. The second is that the Jets are on the outside of the playoff picture right now. ESPN has their chances at 3% currently. It seems unlikely that the Jets are going to be in the mix if they stick with another month of Zach Wilson.
Nothing would shock me with Aaron Rodgers at this point. The New York Jets are trying to keep themselves in the mix so if Rodgers can return, they could possibly sneak into the playoffs.