The New York Giants recently lost QB Daniel Jones for the season due to a torn ACL. However, their season was already heading in the wrong direction with a 2-7 record. Admittedly, Jones only played in six of these games. However, certain stats show there were more concerns in these games than we realized.
Daniel Jones and Wide Receiver Separation
Recently, there was a chart that came out after Week 9 of the NFL season that showed how much wide receiver separation was given to quarterbacks around the league. If you take a closer look at that chart, you will notice that the New York Giants wide receivers surprisingly do a good job at gaining separation. Yet, Jones is near the bottom of this chart.
What does it mean? It means that Jones has one of the lowest percentages of throws in the NFL to open receivers.  Given the separation stat, it is hard to put this on the wide receivers.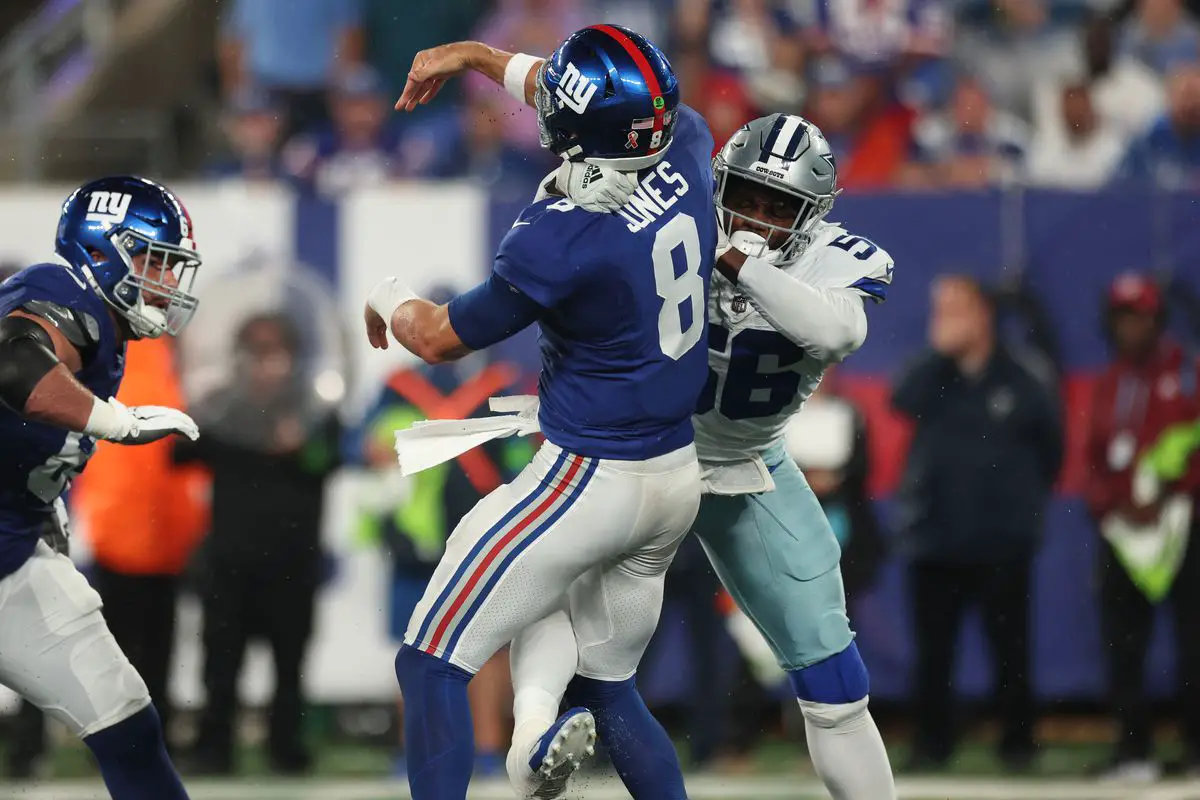 Offensive Line
It is no secret that the New York Giants have had serious issues with their offensive line this season. They have allowed 49 sacks this season. That is by far the most in the NFL.
Admittedly, this is part of the issue as to why their offense as a whole is not productive. However, it does not tell the whole story. You have to look at how much time each quarterback has to throw the ball.
Luckily, we have this chart to show us this. As you can see, Jones actually has above average time to throw the ball compared to other quarterbacks in the NFL. You could argue that part of this is him running for his life due to the offensive line. However, there is also an argument that he did not hit open receivers when needed.
New York Giants Next Move
The New York Giants are likely going to face a difficult decision this off-season. Their offense is already struggling and they have now lost their starting quarterback. As a result, they are likely going to have one of the top picks in a very talented quarterback draft class.
Their main competition for the top pick seems to be from the Arizona Cardinals, Chicago Bears, and New England Patriots. All three of these teams could be in the market for a quarterback by the time the 2024 NFL Draft comes along. However, with the Giants' current situation, it is not a stretch to say that they may have the top spot.
If they do find themselves in that position, it will be hard not to go ahead and draft USC QB Caleb Williams. These stats could reveal that Daniel Jones has a ceiling while the Giants have an opportunity to draft a true franchise quarterback. If they go this route, they could have Jones be a bridge quarterback next year and cut him loose after the 2024 season with the way his contract is structured.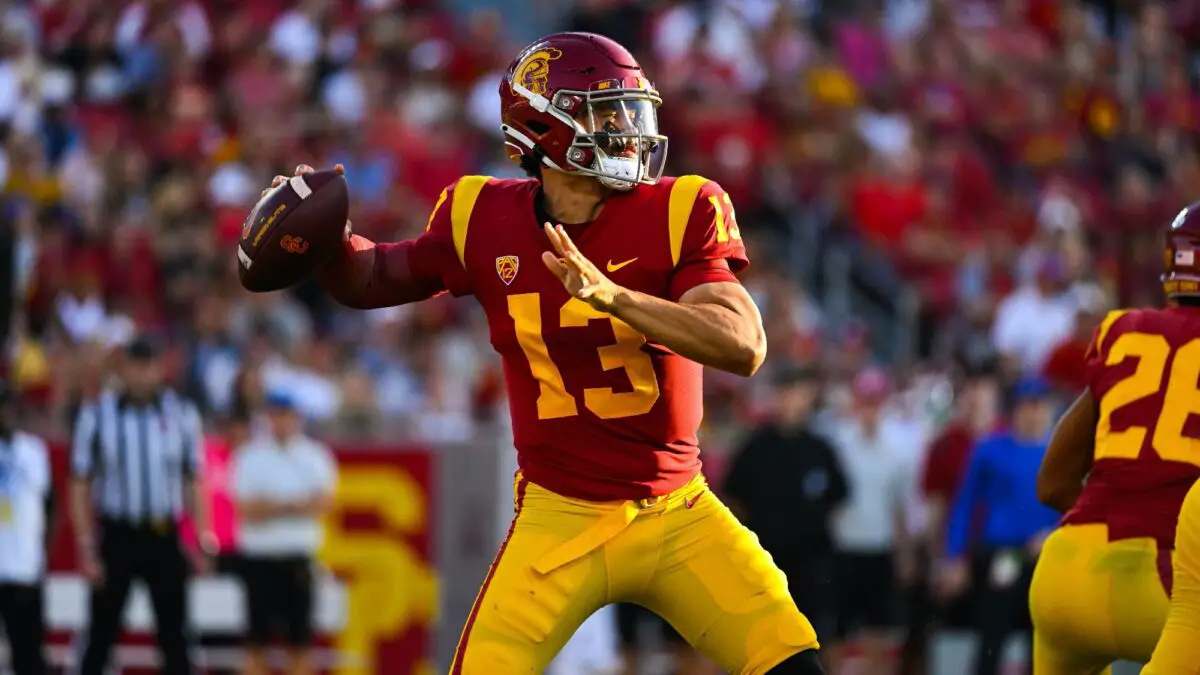 Get More NFL Content
For more breaking news and trends around the NFL, click here or follow me on Twitter @JohnGalletley. Also, check out our Fantasy Sports Heroics podcast for sports betting and fantasy sports advice.