The New York Giants finally put together a competent performance yesterday and defeated the Washington Commanders. This improves their record to 3-8 on the season. However, they are well out of the playoff race and have lost starting QB Daniel Jones for the season.
At one point, the New York Giants were playing so badly that there was discussion about them potentially landing the #1 overall pick in the 2024 NFL Draft. However, due to the Giants defeating the Commanders yesterday, they drastically hurt their chances of securing that pick. In this upcoming draft, it may very well impact their long-term plans.
2024 NFL Draft Implications
Right now, the Giants currently hold the fifth pick in the 2024 NFL Draft. That is not bad, right? Well, take a closer look at the current draft order to get a better idea of what this means.
As you can see, the Giants are 1.5 games out of the top spot. Right now, they are 3-8, and the Carolina Panthers are 1-9. However, that has major implications due to a trade that happened last season.
The Chicago Bears currently own that first-round pick. On top of this, they have quarterback questions with Justin Fields, and they own two high picks in the first round next year. As a result, many expect the Bears to pull the trigger on drafting a new quarterback.
When Daniel Jones went down, there was discussion about the possibility of the New York Giants drafting a new quarterback. It did not help that the Giants reportedly had their GM and scouts attending college football games that had quarterbacks projected to be drafted high. To add insult to injury, QB Tommy DeVito just had 246 passing yards and three touchdown passes despite getting sacked nine times.
Many expect USC QB Caleb Williams to get drafted first overall. As a result, the top spot in the 2024 NFL Draft may be more coveted compared to years past. Because the Giants are so far out of the NFC playoff race and may need a new quarterback, you can argue that they lost in the long term by winning in the short term.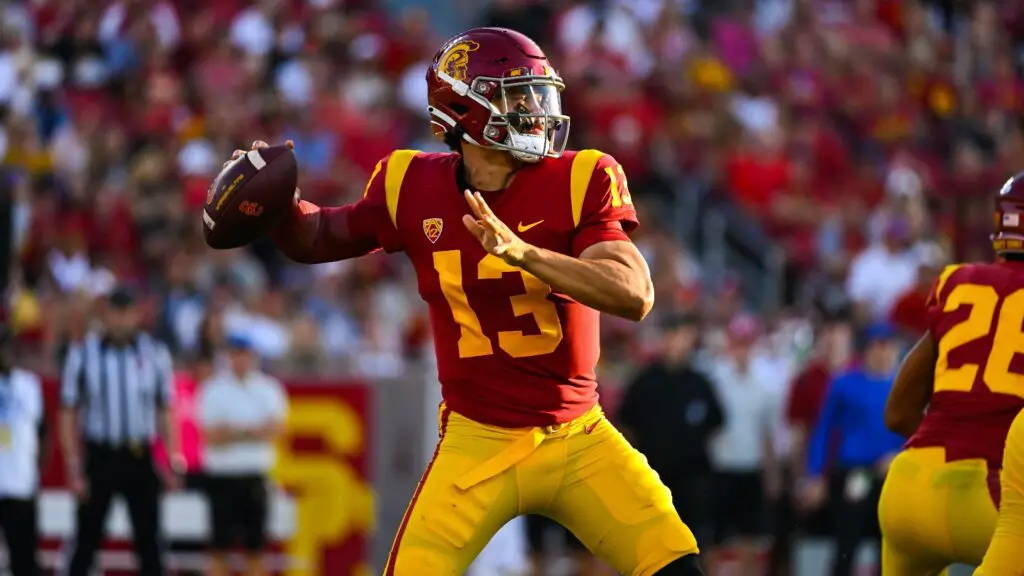 Past NFL Draft Blunders
There are a few recent examples of teams losing out on higher draft picks. Sometimes, it ends up costing the team drastically. A big example of this is the 2020 New York Jets.
They won a meaningless game against the Los Angeles Rams. As a result, the Jacksonville Jaguars edged them out for the top spot in the 2021 NFL Draft. They secured QB Lawrence, and the Jets ended up with QB Zach Wilson. Now, Lawrence looks like a franchise quarterback, while Wilson just got benched for Tim Boyle.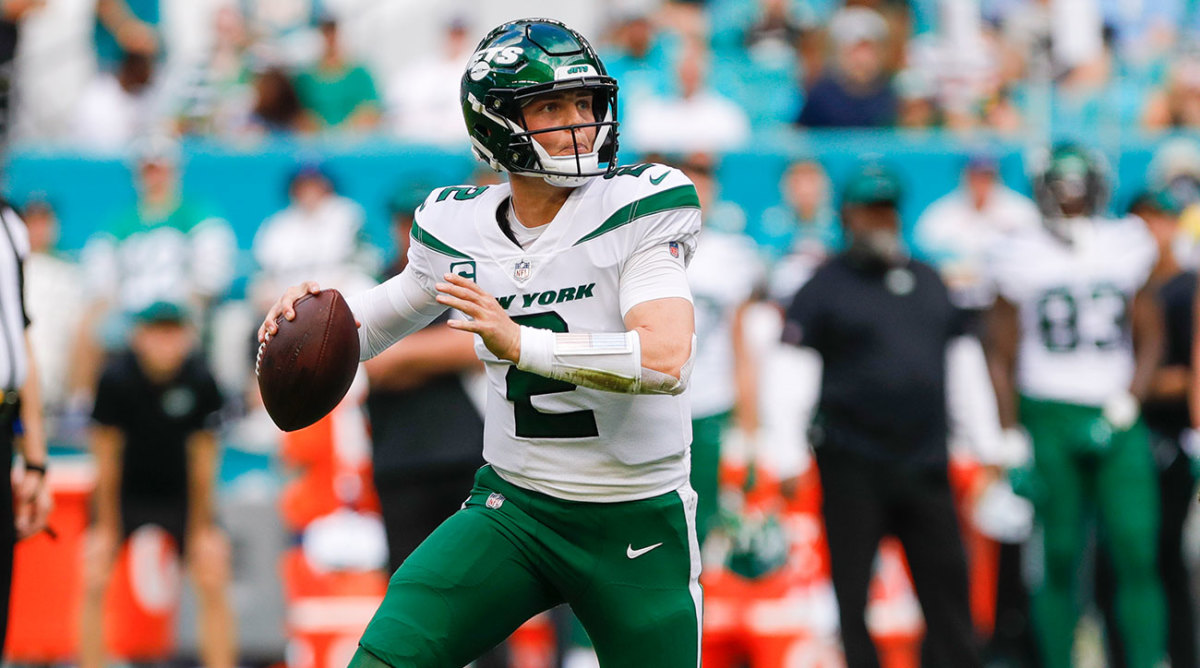 Believe it or not, the Giants were in a similar position just four years ago. They and Washington were battling for a top spot in the 2020 NFL Draft. Back then, DE Chase Young was a highly coveted pass rusher.
New York ended up sweeping Washington in their regular season meetings. As a result, Washington ended up with the higher draft pick and drafted Young. Instead, the New York Giants selected OT Andrew Thomas with the fourth overall draft pick. Considering he is one of the best tackles in football, it did not work out for them so badly in that scenario.
It remains to be seen how this win will age for the New York Giants. Will they miss out on a clear star or will they be able to work around this? For now, Giants fans have no choice but to trust GM Joe Schoen to make the right draft moves.
Get More New York Giants Content
For more news and trends around the NFL, click here or follow me on Twitter @JohnGalletley. Also, check out our Fantasy Sports Heroics podcast for sports betting and fantasy sports advice.