The race is on for the top pick in the 2024 NFL Draft to secure the highly coveted QB Caleb Williams out of USC. After Week 10, it looks like the Carolina Panthers have a firm command of the #1 overall pick. However, they traded that pick in the last draft to select their current QB Bryce Young.
For a while, the Arizona Cardinals seemed like the obvious choice as to which team would be most likely to end up with Caleb Williams. However, Kyler Murray returned in Week 10 and looked good doing so in a win over the Atlanta Falcons. That leaves the race for Caleb Williams wide open.
Which NFL teams are in contention to draft him? Which teams should draft him? Here are three obvious candidates.
1. Chicago Bears
The most obvious candidate right now should be the Chicago Bears. At the end of Week 10, they own the #1 overall pick in the 2024 NFL Draft. Many Bears fans will call on them to draft a quarterback with one of their first-round picks.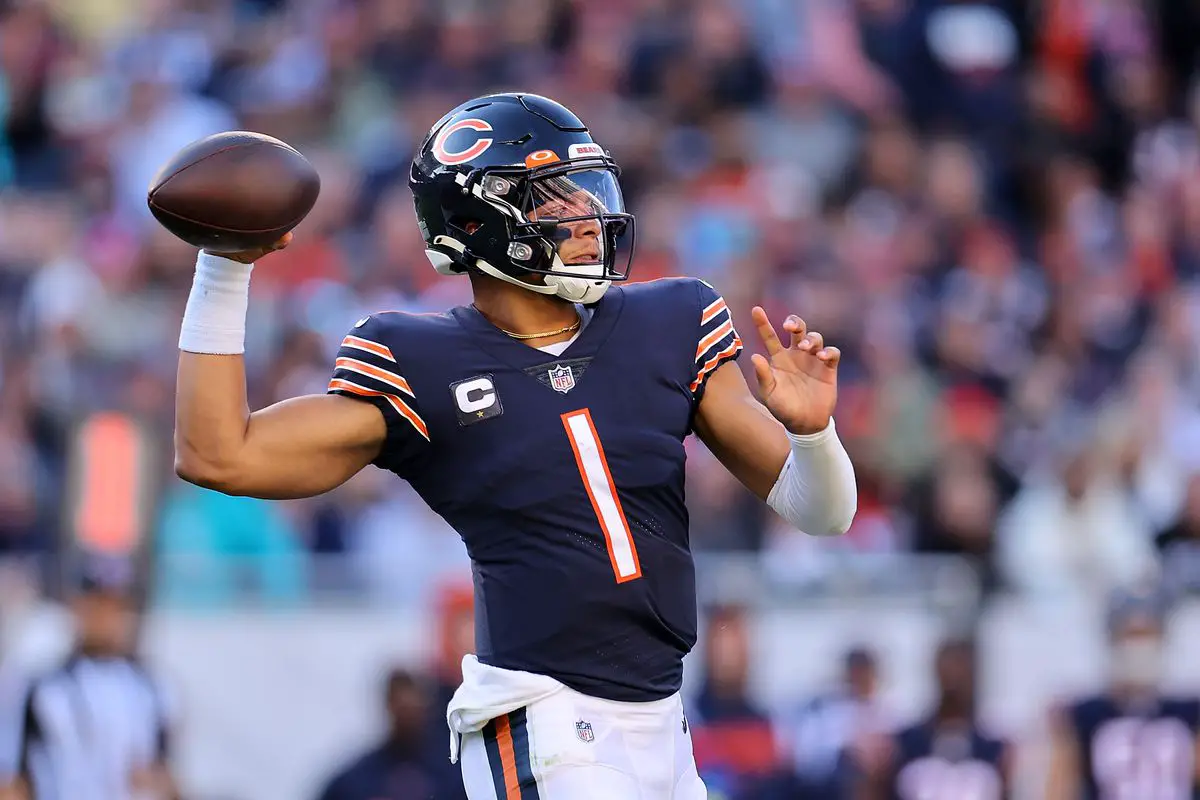 Bears fans are not wrong for thinking this way. Justin Fields is in his third year and has not made enough progress to show that he is a franchise quarterback. After having the worst record in the NFL last year, they currently have a 3-7 record this year. It could be time to try something new in Chicago.
2. New England Patriots
The Patriots are another team that has shown clear signs that they do not have a solid answer at quarterback. This came to fruition in Week 10 when head coach Bill Belichick benched Mac Jones during the final drive of a 10-6 loss to the Indianapolis Colts. The turning point was an egregious interception on the prior drive.
Like Fields, Mac Jones is in his third year and has been a disappointing first-round selection from the 2021 NFL Draft. It does not help that the New England Patriots have high standards for the position after Tom Brady held it for 19 years. Still, they will likely take the opportunity to draft a new quarterback if they are in a good enough position to do so next year.
3. New York Giants
The New York Giants may be the most surprising team on this list. However, when you think about it, this is not as crazy as it sounds. Daniel Jones did just get a $160 million contract from the New York Giants. However, there is a clause in said contract that lets the Giants off of the hook after 2024 with minimal salary cap implications.
This disappointing 2-8 season could be a blessing in disguise for the Giants. At the time of writing, they currently hold the second overall pick in next year's draft. Considering their health issues at quarterback right now, it is feasible to think they may not win another game and secure the top draft pick for next year.
Get More NFL Content
For more breaking news and trends around the NFL, click here or follow me on Twitter @JohnGalletley. Also, check out our Fantasy Sports Heroics podcast for sports betting and fantasy sports advice.