The New York Giants have faced a lot of criticism from the local media and fans due to their 2-5 start this season. Linebacker Kyavon Thibodeaux has been the focal point of a lot of that criticism. 
New York Giants legend Carl Banks had enough of it and said as much to two WFAN sports radio show hosts, Brandon Tierney, and Sal Licata. 
The Interview 
Carl Banks does a weekly interview on Tierney and Licata's show discussing the New York Giants. Carl Banks is not only the current color commentator for New York Giants games on WFAN, but he was also a linebacker for the New York Giants from 1984 to 1992. 
He won two Super Bowls with the Giants, and his number is retired in their Ring of Honor. 
During the interview, show hosts Tierney and Licata voiced their criticism of Kayvon Thibodeaux's play during the first two years of his career. Tierney called Thibodeaux an "average player last year" and added this: 
"I see a player who kinda just jumps on a quarterback at the end and gets a sack." 
Banks was stunned at the comment and fired back. He responded by saying this: 
"This unhealthy obsession with finding what is wrong with Kayvon Thibodeaux… it's bordering weird." 
Licata asked Banks to explain what Thibodeaux does for the Giants. It led to a back-and-forth discussion debating the pros and cons of his play. Banks stressed that fans need more positivity when thinking about Thibodeaux and that it was unhealthy for the fandom to find this much criticism. 
Eventually, Licata and Tierney got fed up with the discussion and felt like it was going nowhere. As a result, they kicked Carl Banks off of the show and ended the interview. 
Should Kayvon Thibodeaux Be Criticized? 
A big reason why Kayvon Thibodeaux has been a hot topic is because of when he was drafted. He was the fifth overall pick in the 2022 NFL Draft. Two notable players got drafted near him. 
The first was Detroit Lions defensive end Aidan Hutchinson. At the time, there was a debate on who would get drafted first as a pass rusher between those two. In the end, Hutchinson won out, getting drafted second overall in the 2022 NFL Draft. 
So far, he has four interceptions, a forced fumble, 49 solo tackles, and 14 sacks in his short NFL career. 
The other notable draft pick from near was offensive tackle, Evan Neal. He was also drafted by the Giants seventh overall in the 2022 NFL Draft. 
Neal's tenure with the Giants has been much more rocky, and he is on the verge of being a bust. He has grown so frustrated with Giants fans' criticism of him that he called himself a "lion" while fans merely "flip hamburgers" somewhere.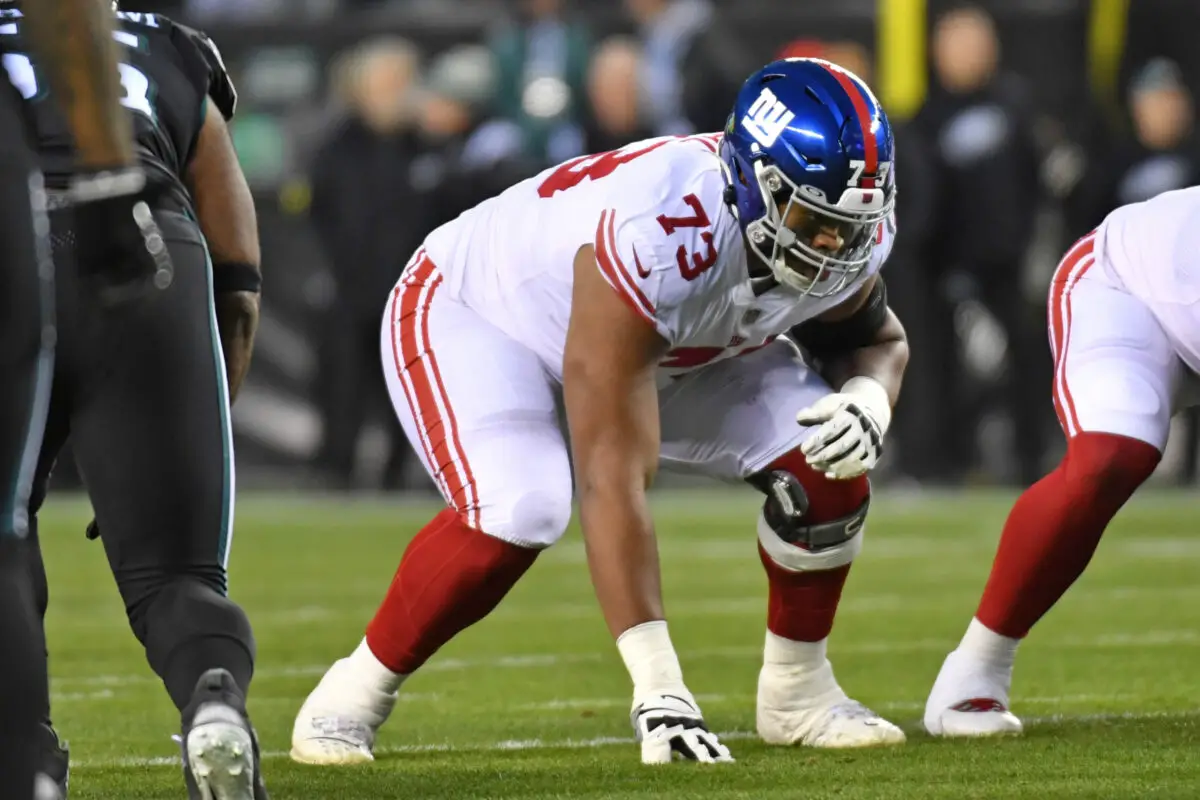 As for Thibodeaux, Banks argues that he is heading in the right direction. Thibodeaux already has 5.5 sacks through seven games in the 2023 season. He had four sacks all of 2022. 
Thibodeaux had one controversial viral moment during his rookie year when he had a "snow angel" celebration after sacking then Indianapolis Colts quarterback Nick Foles. It did not help that Foles was seriously hurt on that play. 
Only time will tell if Thibodeaux will get closer to becoming a star or a bust. For now, we will have to wait and see. Thibodeaux has a chance to show off his skills in the MetLife Bowl on Sunday against the New York Jets.
Get More New York Giants Content 
Do you want to see the latest New York Giants content and other breaking news around the NFL? Click here or follow me on Twitter @JohnGalletley.