The New York Giants are reuniting head coach Brian Daboll with one of his former receiver, Cole Beasley. The Giants wide receiver struggles last season due to injuries had them scraping the bottom of the barrel. Despite this, they were still able to make the playoffs and win a game. They add more depth and a veteran presence with Beasley.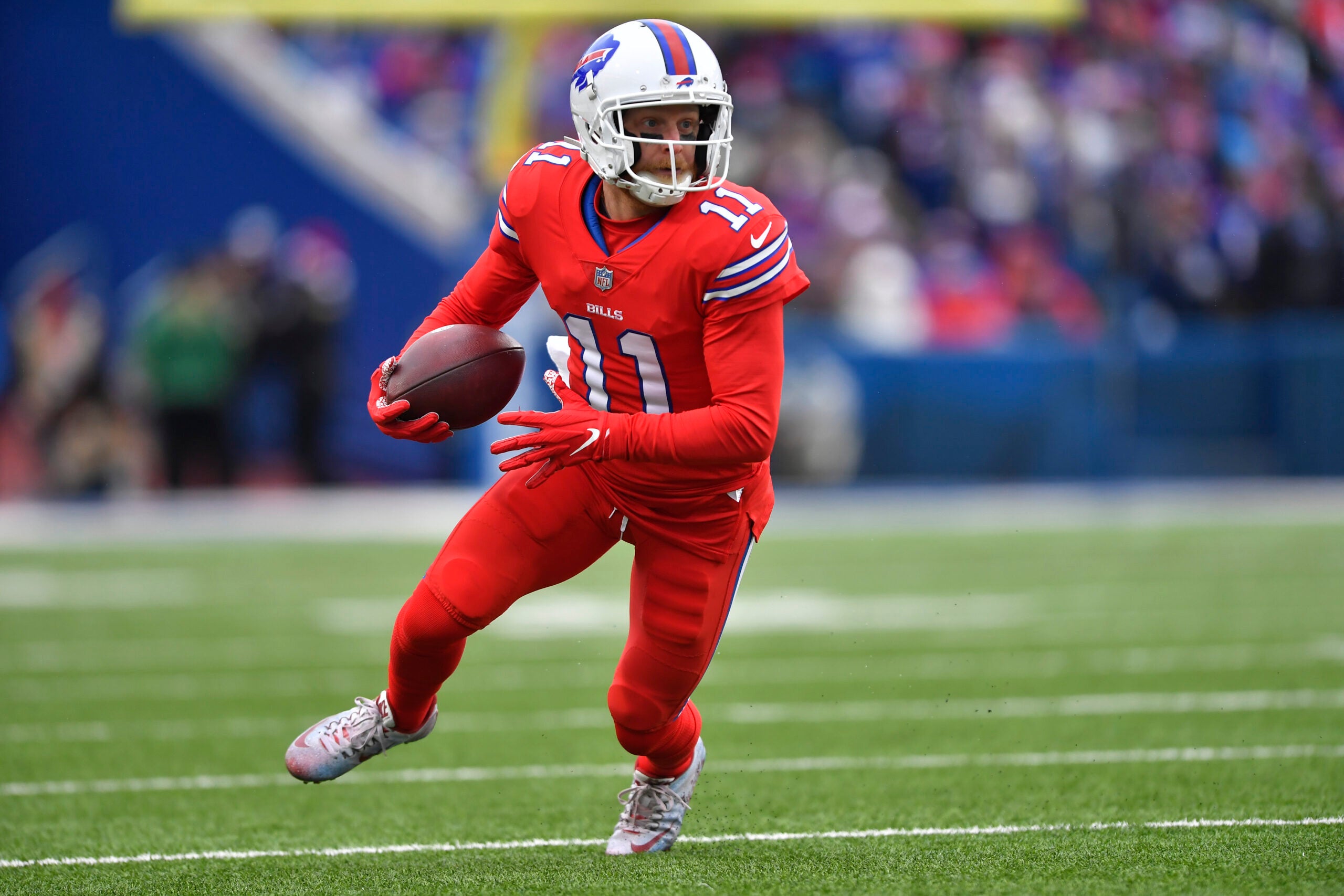 New York Giants Sign Cole Beasley
Beasley enters his twelfth year in the league. He joined the Bills in 2019 which is when he played under Daboll. He has 556 catches for 5,744 yards and 34 TDs in his career. Beasley joins a crowded wide receiver room which includes Isaiah Hodgins, Darius Slayton, Parris Campbell, third-round pick Jalin Hyatt, Sterling Shepard, Wan'Dale Robinson, Jamison Crowder, Jeff Smith, Collin Johnson, David Sills V, Makai Polk, Kalil Pimpleton, Jaydon Mickens and undrafted free agent Bryce Ford-Wheaton. The wide receiver battle will be fierce in training camp.
Adding A Veteran To The Room
I would bet that Beasley makes the roster. The team could use a veteran presence in the slot and because Daboll has a history with the player, it seems likely he would favor him over a young unknown player. The challenge for the Giants is to surround Daniel Jones with enough talent. The pressure is on Jones now but if they didn't surround him with quality players, it wouldn't be fair to criticize. New York has a tough task ahead of them. While the NFC is weak, the NFC East is a strong division. They need to play well in order to get back to the playoffs.
Cole Beasley signing with the New York Giants may not seem like a big deal but never underestimate the power of a veteran. The receiver room needs an adult in the room and the hope is that Beasley can provide some guidance.