New England Patriots running back Ezekiel Elliott finally made his much-awaited return to the Dallas Cowboys' AT&T Stadium following his offseason move. It was an emotional homecoming for the former All-Pro RB, who was playing in his former stomping ground for the first time after leaving Dallas.
Elliott's performance, however, did not live up to the hype surrounding the occasion.
Dallas Cowboys Honor Ezekiel Elliott
As expected, the Cowboys welcomed their former star back with open arms. Dallas supporters cheered Elliott on as he stepped onto the field. The team even had a special tribute video for the Patriots RB:
Cowboys pregame video honoring Ezekiel Elliott pic.twitter.com/OfPRlJCkm4

— Jon Machota (@jonmachota) October 1, 2023
Even Elliott's former teammates were happy to see him again. The 28-year-old spent the last seven seasons with the Cowboys, and he's clearly made some connections both on and off the field.
Unfortunately for Elliott, however, it was far from a fantastic performance for him in his return to Dallas. The three-time Pro Bowler went for six carries for 16 yards, while also adding six more yards on two catches. He didn't really have a significant impact on the game as the Pats suffered an embarrassing 38-3 loss.
New England Patriots' RB Ezekiel Elliott Reacts to Loss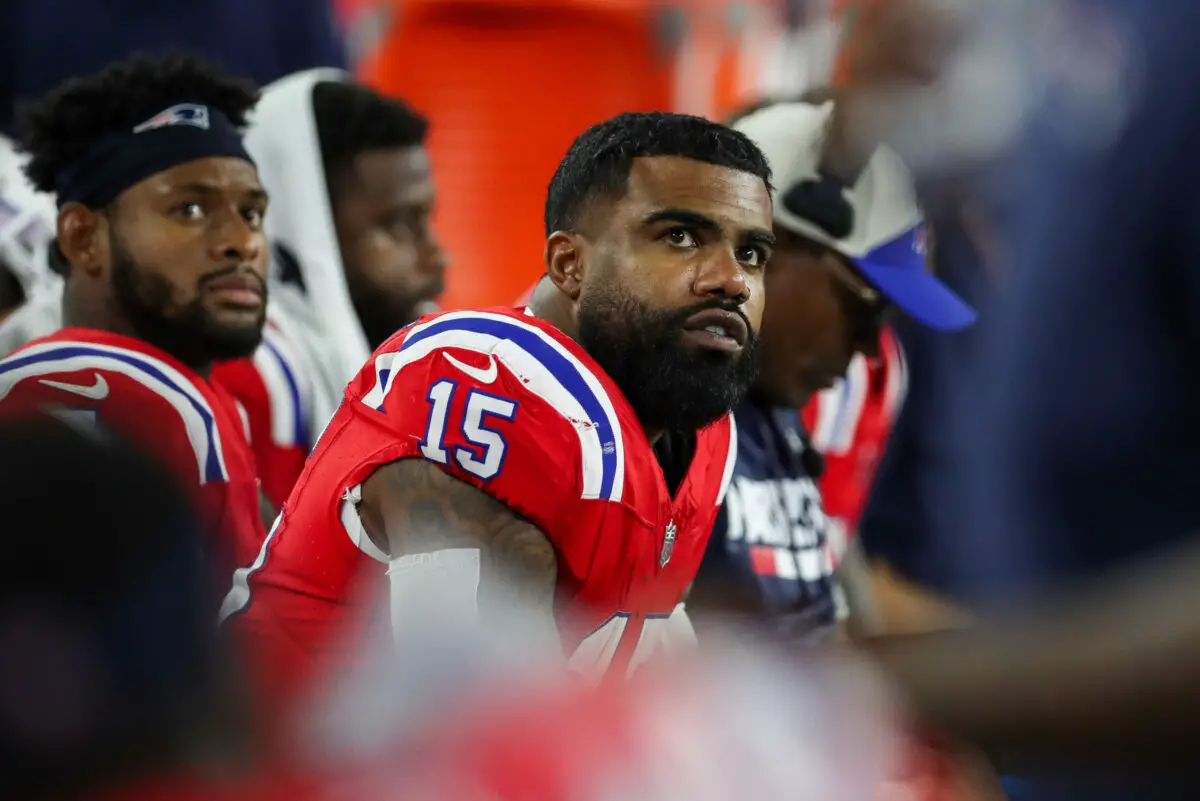 It wasn't just Elliott who had a forgettable outing on Sunday, though. The same can pretty much be said for the entire Pats squad, as they were outscored by the Cowboys by a whopping 35 points.
After the game, the former Rookie of the Year got brutally honest in his assessment of the loss:
"I wish it was a better outcome. Great to see the Dallas fans. Probably all I got to say about that," Elliott said, via Charean Williams of PFT.
Prior to the game, Elliott indicated that he was going to treat this just like any other game. The veteran kept the same energy after the loss, saying that he was paying more attention to what he was going to do during the game as opposed to all the brouhaha surrounding it:
"I honestly wasn't too emotional," Elliott said. "I was locked in and focused on the game ahead."
Either way, New Englad still suffered a tough loss, and Elliott wasn't able to do much to help their cause.
"We've just got to take care of the ball. We have to take care of the ball better," Elliott said. "I think that is everything. I think we had some momentum early in the game. We were moving the ball well. Just got to be more disciplined, and, ball security."
For More Of My Content
Follow me on Twitter at @PaoloSongcoNBA. You may also reach out to me personally at pao.songco@gmail.com.