Former New England Patriots interior lineman and Current Las Vegas Raider Adam Butler 'felt disrespected' by Bill Belichick for not talking to him during postgame handshakes after his team's 21-17 win over his former club.
"Bill didn't have the respect to say anything to me after the game…kind of felt disrespected."#Raiders Adam Butler spent 4 seasons in New England and didn't hold back on Bill Belichick after the game. #RaiderNation pic.twitter.com/epv9bp4FFF

— Logan Reever (@loganreever) October 16, 2023
"It did make me very upset that Bill didn't even have the respect to say anything to me after the game. Not even congratulate me, tell me, 'You look good,' or, 'You don't look good,' 'Kiss my a–," something," said Adam Butler, who played four seasons with the Patriots from 2017-2020.
Butler continued, "He didn't say anything. Kind of felt disrespected, made me feel bad. I know Coach Belichick has bigger things to worry about, obviously. They're going through a tough time, but I mean, geez, wave, something. But nothing."
Adam Butler: Super Bowl Champion with the New England Patriots
Adam Butler, an undrafted signee from Vanderbilt University, signed with the New England Patriots in the offseason of 2017. Butler shined in training camp, earning a spot on the team's initial 53-man roster. The six-foot-five defensive lineman played in all 16 games during his rookie campaign, tallying 19 tackles, four TFLs, and two sacks. Butler again played in all 16 games in 2018 and accumulated two QB hits and a tackle during New England's title run.
He posted a career year in 2019, going for a career-high six sacks and eight TFLs in 16 games. In his final year with the Patriots, Butler totaled another four sacks and a career-best 34 tackles. The one-time Super Bowl champ spent the 2022 season with the Miami Dolphins before joining Las Vegas on a reserve/future contract for the 2023 campaign.
The New England Patriots are Floundering in the Post-Tom Brady Era
It's been a gloomy season for the New England Patriots in 2023. Sitting at 1-5, the Patriots are on pace for their worst regular season finish since they went 2-14 in 1992. Additionally, New England is on track for their third losing season in four years. The Patriots had just one losing season from 1996-2019. The post-Tom Brady era has not been kind to Bill Belichick, with third-year quarterback Mac Jones throwing for five touchdowns against seven interceptions through his team's first six games. Belichick took over as the Patriots head coach in 2000 and famously won six Super Bowls with future Hall of Famer Tom Brady under center.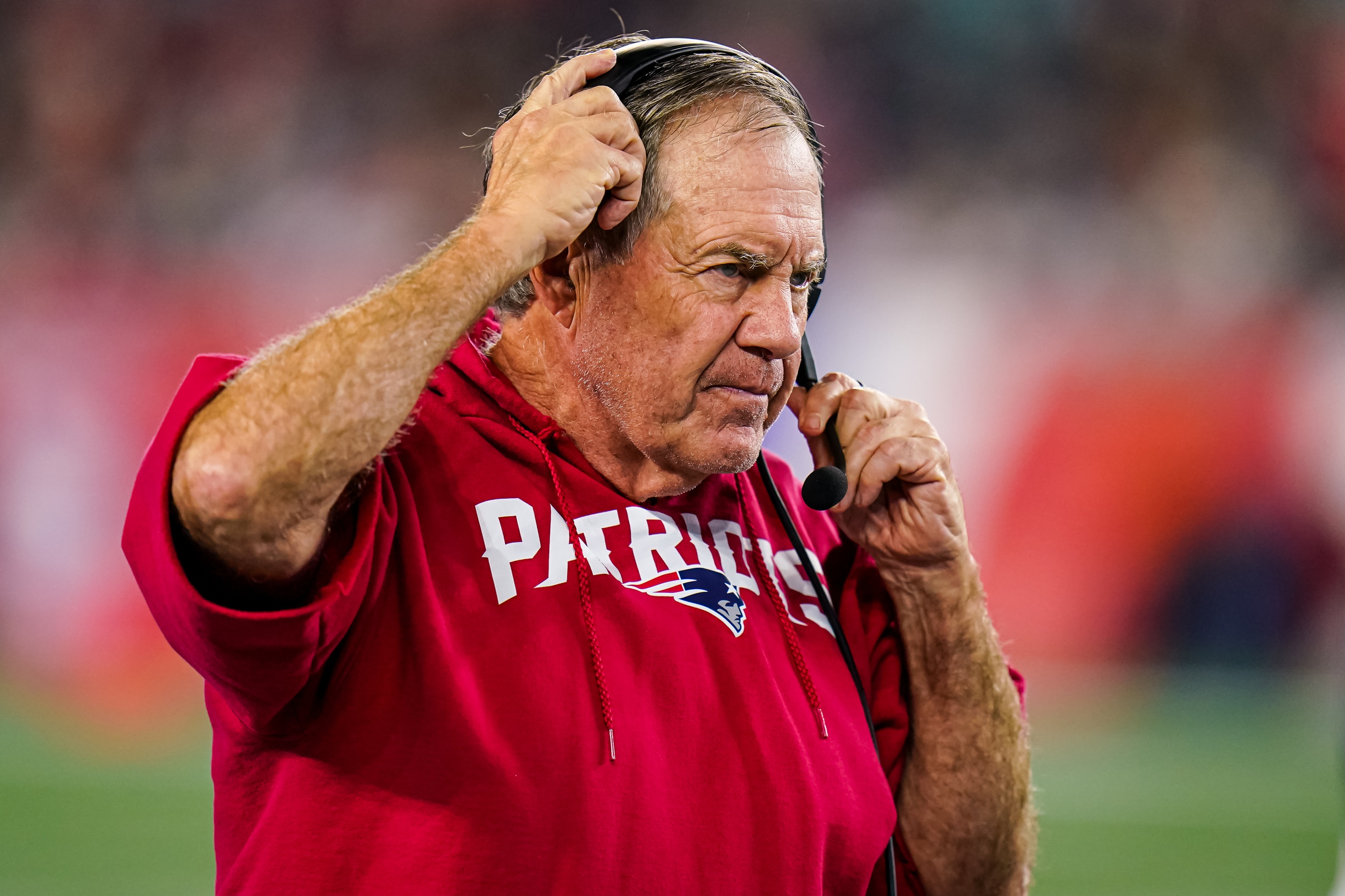 However, New England has yet to resemble the Patriots of old without Brady on the roster. The 15-time Pro Bowler left New England in 2019 and played his final three seasons with the Tampa Bay Buccaneers, winning the Super Bowl in 2020. Meanwhile, New England is 26-30 and without a playoff win during that span.