The Minnesota Vikings will be without their top receiving option again on Sunday. Star wide receiver Justin Jefferson has been ruled out for his team's Week 10 tilt against the New Orleans Saints. 
Vikings officially downgraded WR Justin Jefferson to out for Sunday's game vs. the Saints.

— Adam Schefter (@AdamSchefter) November 11, 2023
Minnesota opened the 21-day practice window for Jefferson earlier this week but will hold out the All-Pro this Sunday. He has missed the Vikings' last four games with a hamstring injury.
Justin Jefferson: Not Cleared for Sunday
Justin Jefferson entered the weekend questionable to play on Sunday, but the Vikings made it official on Saturday by ruling him out. Head coach Kevin O'Connell suggested that it would be "a little aggressive" to activate the star wideout for Week 10, and Minnesota agreed, deciding to keep Jefferson out for at least one more game. 
The three-time Pro-Bowler has posted 36 receptions for 571 yards and three scores in five games this season. Jefferson led the NFL with 128 receptions and 1,809 yards in 2022. He also tallied 1,400 receiving yards and seven scores as a rookie in 2020, winning AP Offensive Rookie of the Year.
Minnesota Vikings: Wide Receiver Depth Chart for Sunday
The Minnesota Vikings will again lean on rookie wide receiver Jordan Addison on Sunday. The USC product has 41 receptions, 534 yards, and seven touchdowns in nine games. Fellow receivers K.J. Osborn and Brandon Powell will also be in the mix. Osborn had just two catches last Sunday but has started eight of nine games this season. Meanwhile, Powell has 15 catches on the season, including the game-winning touchdown grab against the Atlanta Falcons in Week 9.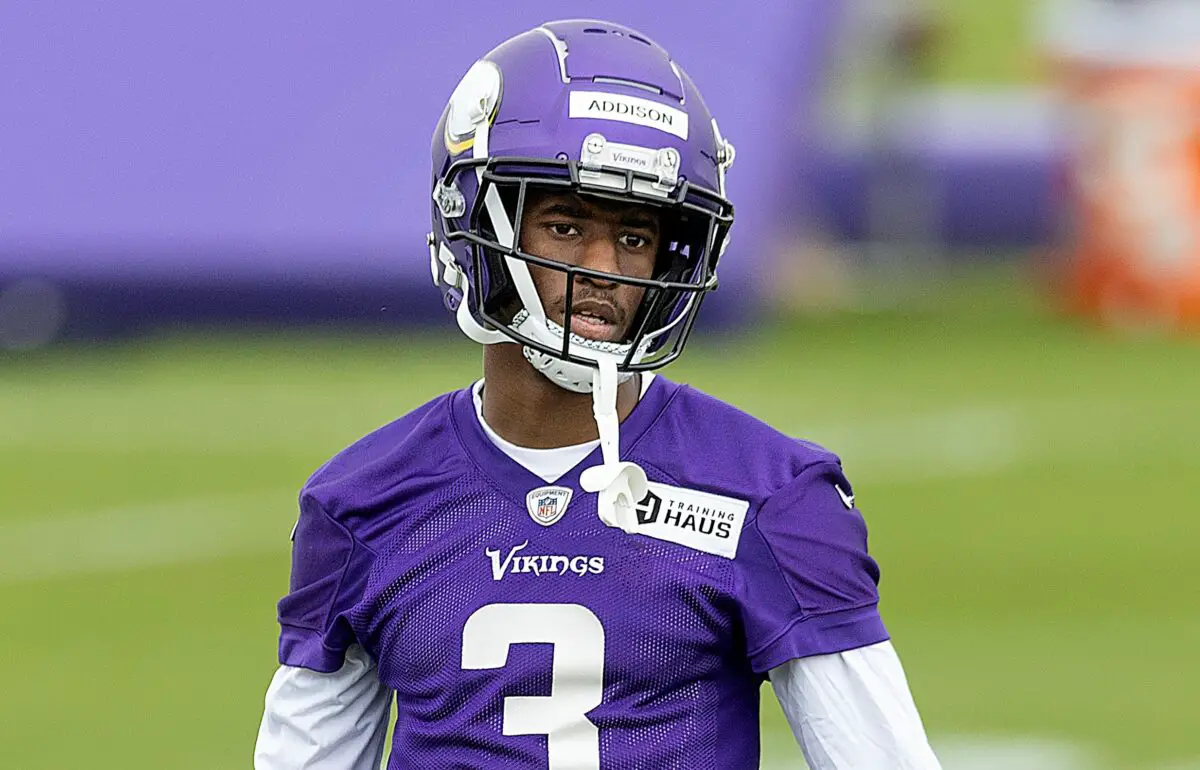 For More Football News:
Follow me on Twitter at @alec_musa. You can also reach out to me via email at musaalec@gmail.com. To read more of our articles and keep up to date on the latest college and NFL news, click here!