The Los Angeles Rams selected Jared Goff with the first pick in the 2016 NFL draft but on Tuesday, they decided to sign the second-overall selection from that draft as they added quarterback Carson Wentz to their roster, according to Adam Schefter.
Carson Wentz is signing with the Los Angeles Rams, per source.

— Adam Schefter (@AdamSchefter) November 7, 2023
This could mean a lot of different things for the Rams going forward as starting quarterback Matthew Stafford has been dealing with injuries and backup quarterback Brett Rypien got the start on Sunday against the Green Bay Packers. Wentz has been a free agent since last season but will finally get a chance to be on an NFL roster again.
Carson Wentz struggled last season as the starting quarterback for the Washington Commanders before losing the starting job. He was 172-of-276 (62.3 completion percentage) for 1,755 yards with 11 touchdowns and nine interceptions. However, this is now his fourth team in four years will be expected to be the backup quarterback behind Stafford.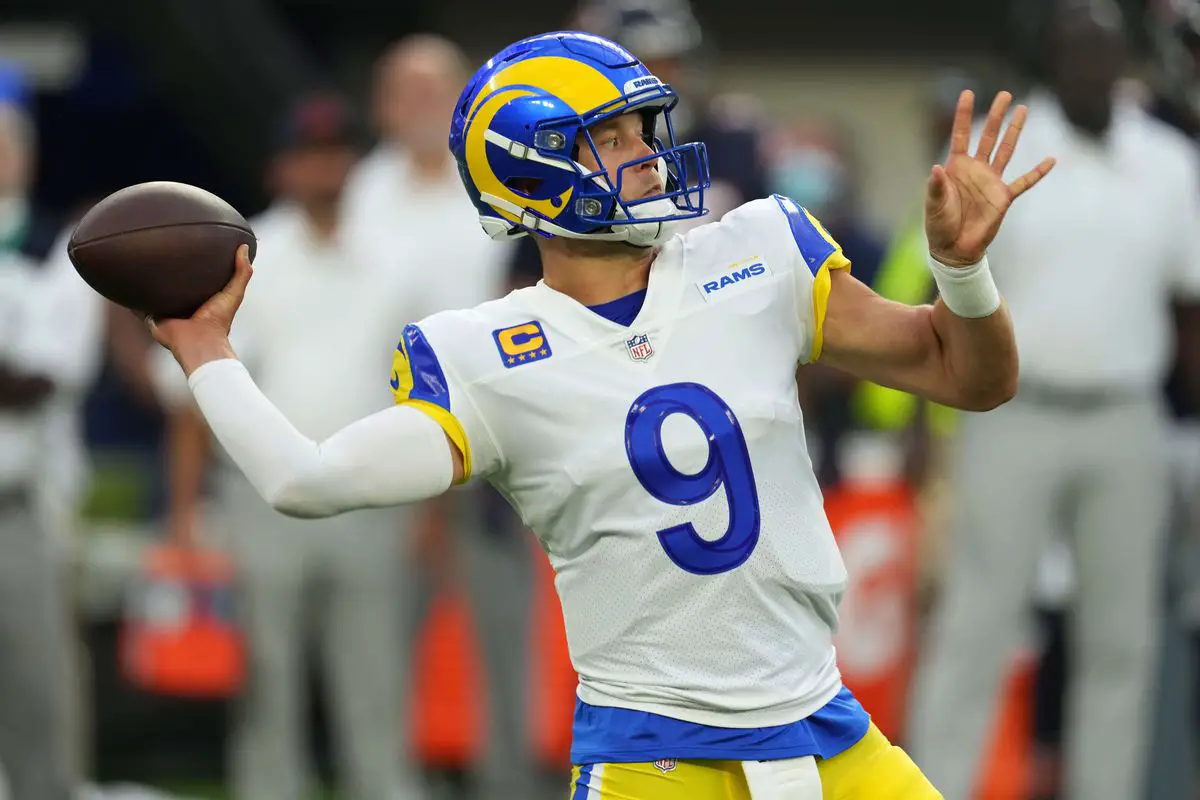 The contract figures have not been announced as of this writing but it has become clear that the quarterback room in Los Angeles needed to be shaken up a little bit. With rookie Stetson Bennett not able to play right now and Brett Rypien looking bad against a weak Green Bay defense, the Los Angeles Rams front office decided to make this move.
With a 3-6 record this season, the Los Angeles Rams are looking for a spark and hope that Wentz could do just that. He was in line to win the 2017 NFL MVP Award before suffering a torn ACL, which knocked him out for the remainder of the season and saw Nick Foles lead the Eagles to a Super Bowl victory.
What does this move mean for the Los Angeles Rams?
The Los Angeles Rams are not moving off Matthew Stafford as their starting quarterback. Instead, signing Carson Wentz gives the team a talented backup. Stafford is in the second season of a four-year, $160 million contract and will be $86.5 million of dead cap next season and $37 million in 2025. There is a potential out in 2026.
View this signing as almost similar to the Baker Mayfield signing last season. This gives Wentz the ability to get back on the field for a bit and show teams he is still worth having. This Rams team has their draft picks and this could just be some insurance if Stafford continues to get hurt.
For more of my content, make sure to follow me on Twitter @TalkVinTalk. I am also part of Fantasy Sports Heroics, where we are doing daily content on YouTube, discussing fantasy and betting that you can watch by clicking here.