Puka Nacua has been absolutely phenomenal through the first two games of the season for the Los Angeles Rams. In week one, Nacua finished with 10 catches for 119 yards in his NFL debut. In yesterday's game against the San Francisco 49ers, he collected 15 catches for 147 yards. With Kupp still sidelined with an injury, the Rams are a team that could turn some heads this year.
Nacua is now making headlines for breaking records and proving he has the talent to be an elite weapon in the NFL. He is the third rookie since 1970 with 10-plus receptions in consecutive games. Nacua is the fifth player in history with 10-plus receptions and 100-plus receiving yards in each of his first two games and the first rookie to do it. But what other records has Nacua set in his historical start to the season?
Let's take a trip back in time to 1970 when, ironically, San Francisco 49ers rookie receiver Earl Cooper recorded 19 receptions in his first two starts. Flash forward to yesterday's game, Nacua tallied 15 receptions, shattering Cooper's record by six. His 266 receiving yards through the first two games are the second-most by a receiver. Only legendary receiver Anquan Boldin, who amassed 279 yards in 2003, has more through the first two weeks.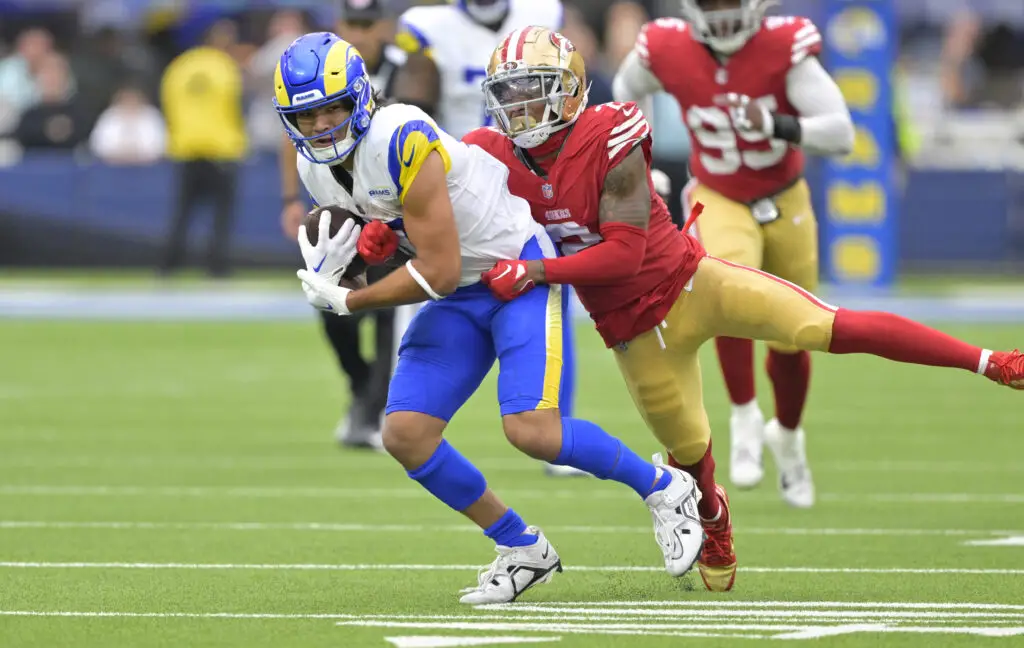 It seems the Los Angeles Rams have found another monster receiver to compliment their other star receiver, Cooper Kupp, who is currently on injured reserve. Nacua has compiled 25 catches for 266 receiving yards through the first two weeks and will look to continue his torrid pace next week against the struggling Cincinnati Bengals. Is Puka Nacua setting the mold for rookie receivers, or will he level out once Kupp returns from injury? Either way, he is garnering the attention of the entire league and making a name for himself in the NFL.
For more sports news, betting, and fantasy, follow me on Twitter @JudgeDusty.