The Los Angeles Chargers Joey Bosa is one of the most devastating pass rushers when he is healthy. He has struggled to stay healthy and his leaner frame has made him more of a liability against the run. Bosa is hoping to change that in 2023. He is ready to play "a little more dirty" against the run this season.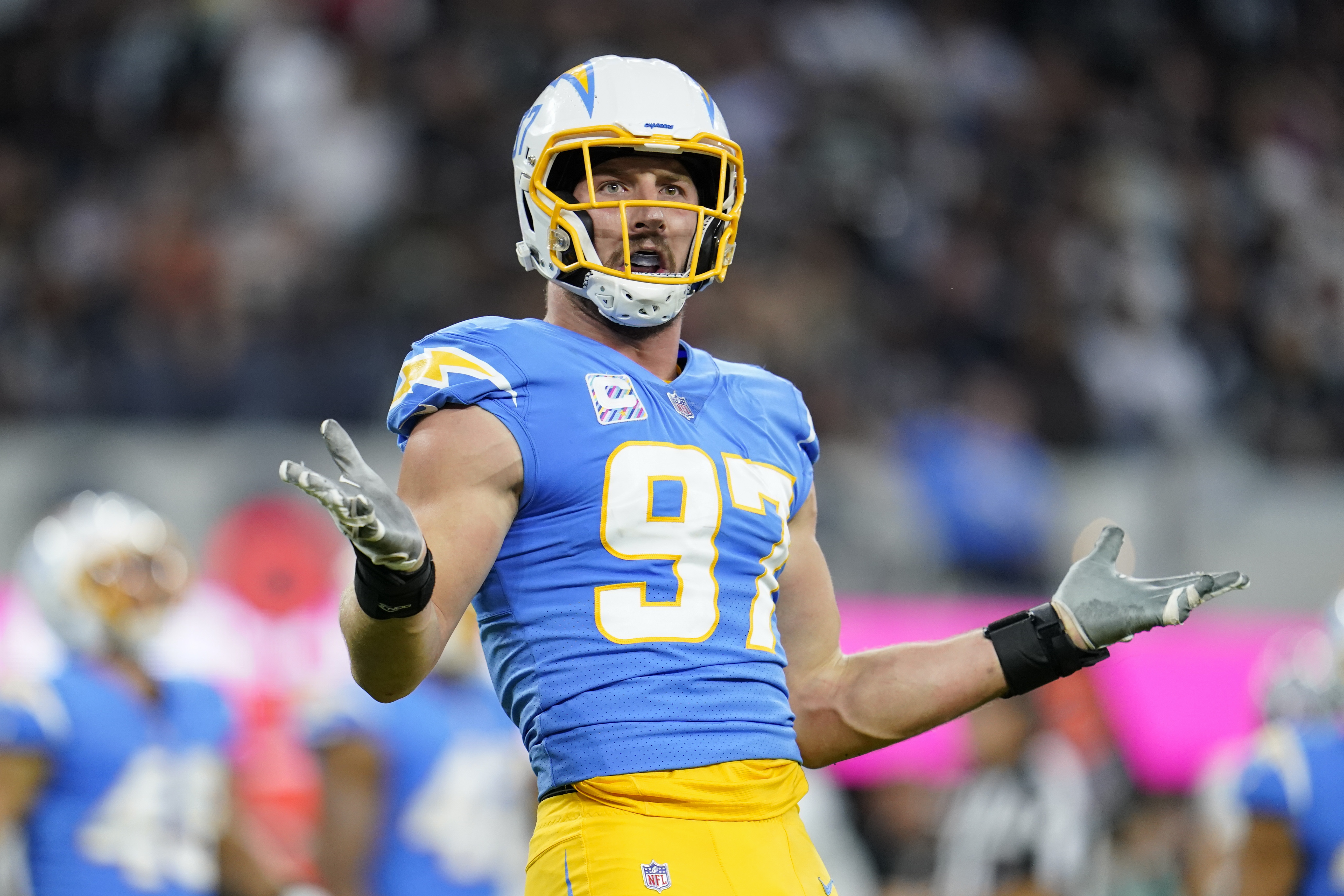 Los Angeles Chargers Joey Bosa Bulked Up In Offseason
After playing in only five games last season, Bosa gained 15-20 pounds this offseason. He is hoping this makes him a more effective overall player. "I just think I'll be a much more effective player in pass rush with my power and be able to play the run a little more dirty," Bosa said of the added pounds, via Jeff Miller of the Los Angeles Times. The Chargers could use some help against the run. They ranked 28th in the league last season and need to improve that greatly if they are going to compete in the AFC.
Can The Defense Be Better?
Head coach Brandon Staley came to the Chargers because of his defensive mind. So far, the defense has not been dominant despite the talent on the roster. Fellow defensive end Khalil Mack also reportedly bulked up this season so the team is hoping for a more stout run defense. Newly signed quarterback Justin Herbert is ready to lead the offense but needs a stout defense behind him if the team is going to usurp the Chiefs in the division. They have the talent. Now it all has to come together.
The Los Angeles Chargers need a full season out of Joey Bosa. Injuries have hampered him throughout his career. If they are going to make some noise, they need him to stay healthy and have a dominant season.