The Kansas City Chiefs are counting on Kadarius Toney having a bigger role in the offense in 2023. This made the news from head coach Andy Reid concerning for Chiefs fans. After tweaking his knee in practice, Reid revealed that Toney underwent minor knee surgery.
Kansas City Chiefs Kadarius Toney Undergoes Knee Surgery
The surgery was minor. It was to clean up some of the cartilage in his knee but it does put his week 1 status in doubt. Reid said "there's a chance" that Toney could be ready for the season opener against the Lions but the team will likely be cautious. It is a long season and the team has proven they can win when it matters most. There is no need to put a key piece of the offense in jeopardy for a week 1 game.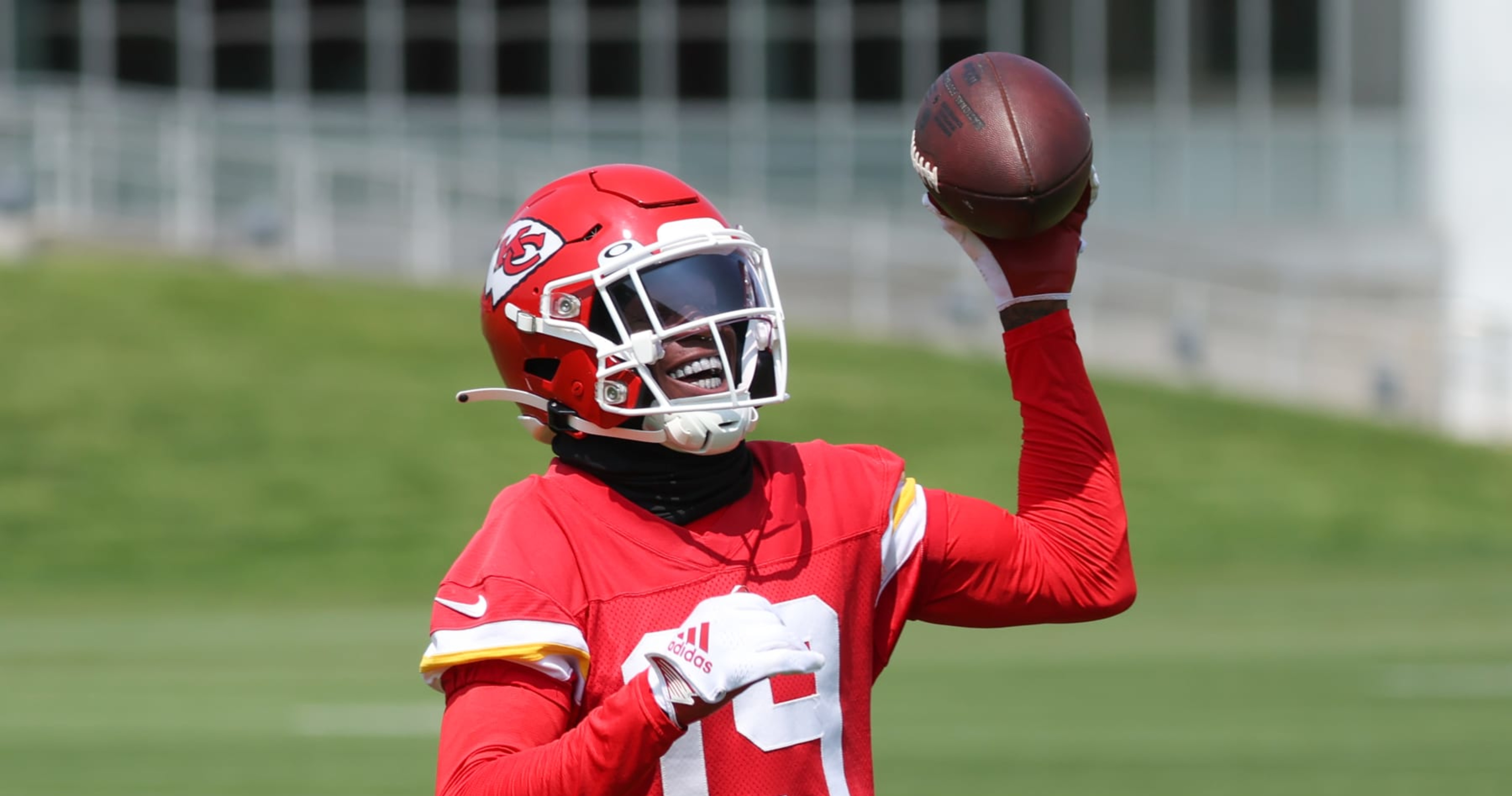 Nothing New For Toney
This is the latest in a string of injuries that has hampered the former first-round pick. He had multiple hamstring injuries in his first two seasons and only played two games for the Giants before he was traded. His absence means that Skyy Moore, Marquez Valdes-Scantling, and rookie Rashee Rice could see more opportunities in the short term. This will also not squash any concerns about the Chiefs wide receiver room. Patrick Mahomes is elite but at some point, who is catching the ball matters.
The hope for the Kansas City Chiefs is that this is a minor setback for Kadarius Toney. Often with these procedures the hope is it takes care of the problem before it gets worse. The Chiefs will need others to step up in Toney's absence if they are going to defend their title.