Jon Gruden is having no problems finding work this offseason. He spent some time with the New Orleans Saints this offseason helping them build a new offense around quarterback Derek Carr. Now, Gruden is reportedly working with Carson Wentz as he tries to make a roster in 2023.
Jon Gruden Coaching Carson Wentz
According to Adam Schefter, Wentz has been down in Tampa Bay throwing and studying film with Gruden. Wentz has made it clear that he wants to play this season but it is unclear what his value is. He has been on many teams in the past half-decade and all of them have ended poorly. His most recent stint with the Washington Commanders ended in him getting benched when he came back from injury. He is hoping that Gruden's history with coaching quarterbacks will entice a team to sign him.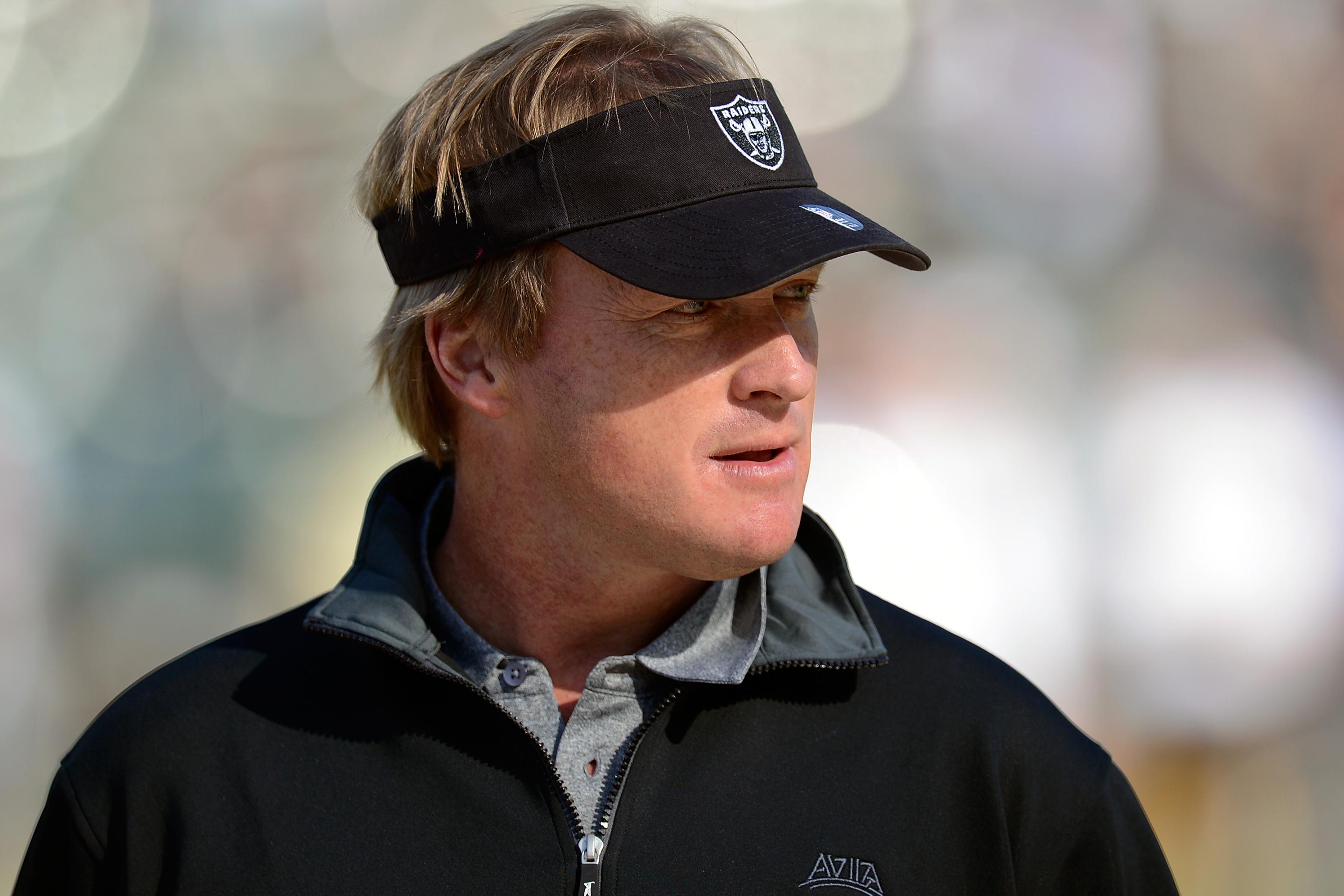 Is Gruden Making A Comeback?
Gruden's time in Las Vegas ended in a huge scandal. Many wondered whether he would ever coach again because the baggage that would come with the hire would be huge. While Gruden has yet to land a high-profile job, he definitely seems to be trying to make a comeback to the league in one way or another. While he may never have a head coaching job, it would not surprise me to see him in a quarterback room in the coming years.
Will Jon Gruden be able to coach Carson Wentz up enough to land him a job? The only chance that I see is if a team has injuries and desperately needs a quarterback.