Roughly a week ago, the Iowa Hawkeyes were preparing for their game against Northwestern at Wrigley Field, a battle that had a record-low FBS era betting total set at 29.5 points. That game finished 10-7, with the live-betting total hitting 15.5 points during the game (it was 0-0 at halftime). Well, Vegas continues to take notice, having set a new record-low over-under total of 28.0 points for Iowa's game on Saturday.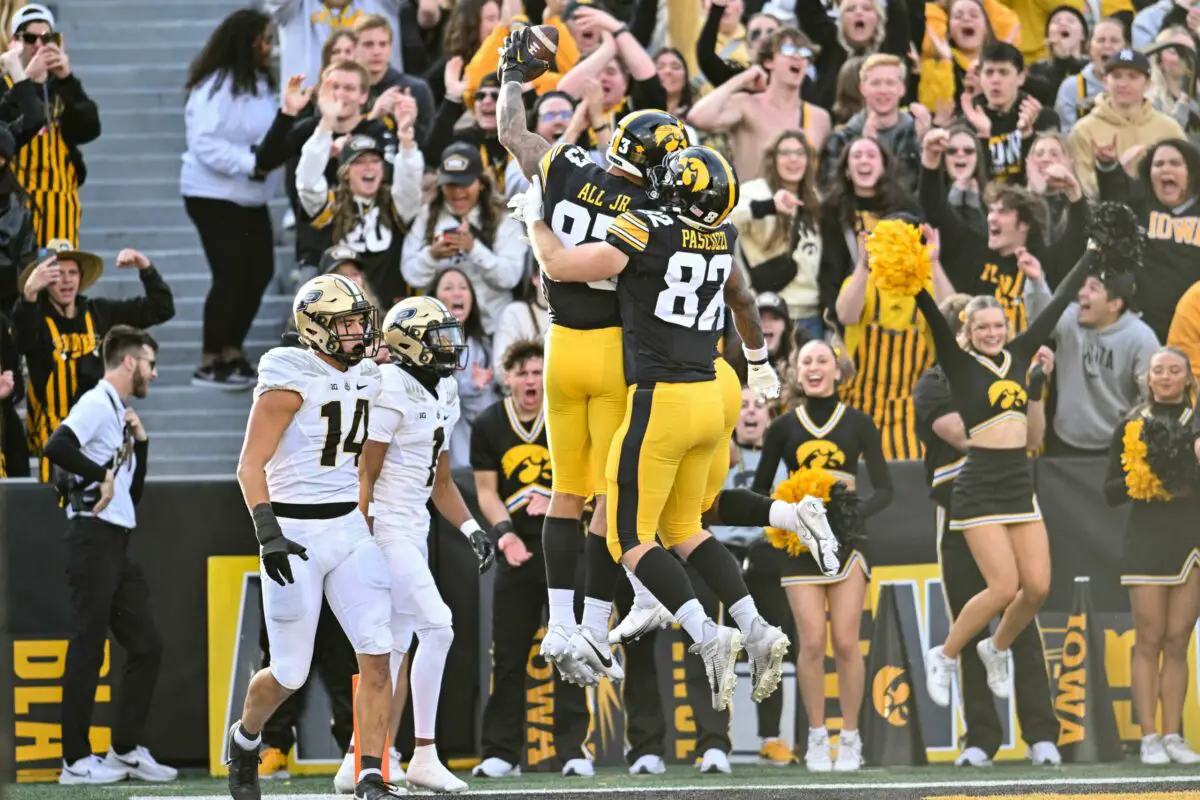 The Hawkeyes have set the record for the lowest total twice this season, comfortably finishing under it each time. Iowa had two games last season with an over-under of 31.5 points, which were also losses for people who bet the over. Sportsbooks keep testing the limits they can reach with this Iowa program and failing to create a competitive total.
So, the Iowa Hawkeyes will host Rutgers with some sportsbooks setting the total as low as 28 points. Many teams will score more than 28 points this weekend by themselves. It would be a massive surprise if either of these teams reached 20 in Kinnick, let alone 28. That's just how Iowa games tend to unfold.
The Lowest Over/Under's in College Football over the past 30 years:

2023: Iowa vs Rutgers – 28.5 (Saturday)
2023: Iowa at Northwestern – 30.5
2023: Iowa vs Minn. – 30.5
2023: Army vs Air Force – 31.5
2022: Iowa at Minn. – 31.5
2022: Iowa vs Kentucky – 31.5

(All went under) pic.twitter.com/EZfTsJc2do

— College Football Report (@CFBRep) November 7, 2023
The Iowa Hawkeyes Playstyle
When examining the Iowa Hawkeyes over the past few seasons, it's clear that they're dominant on defense and special teams. Turnovers, quick stops, and their punters flipping the field position consistently are all major strengths of the program. It's why they're always among the Big Ten West's best teams and a ranked squad. Holding opponents to 13.7 points per game is the winning formula of 2023.
Meanwhile, the offense has been a complete mess. That group only gains 225.3 yards per game, the fewest in the Big Ten. Offensive coordinator Brian Ferentz has already been informed he won't be returning in 2024 to fix an offense only putting up 18.4 points per game. Iowa being the team that consistently sets the over-under record lower makes complete sense.
For More Football News:
Follow me on Twitter at @TowerTalkSports. You can also reach out to Andre Ifill via email at andre.ifill.jr@gmail.com. To read more of our articles and keep up to date on the latest in college and NFL news, click here!