Elijah Moore and Deshaun Watson were both acquired by the Cleveland Browns via trade. The Watson one made headlines but the Moore one flew under the radar. While Moore clearly has talent, he just never fit in with the Jets and they were looking to move on. The Browns were happy to take him off their hands. Throughout the summer, Moore and Watson have been establishing a connection and Moore has not been quiet about what he thinks of his new quarterback.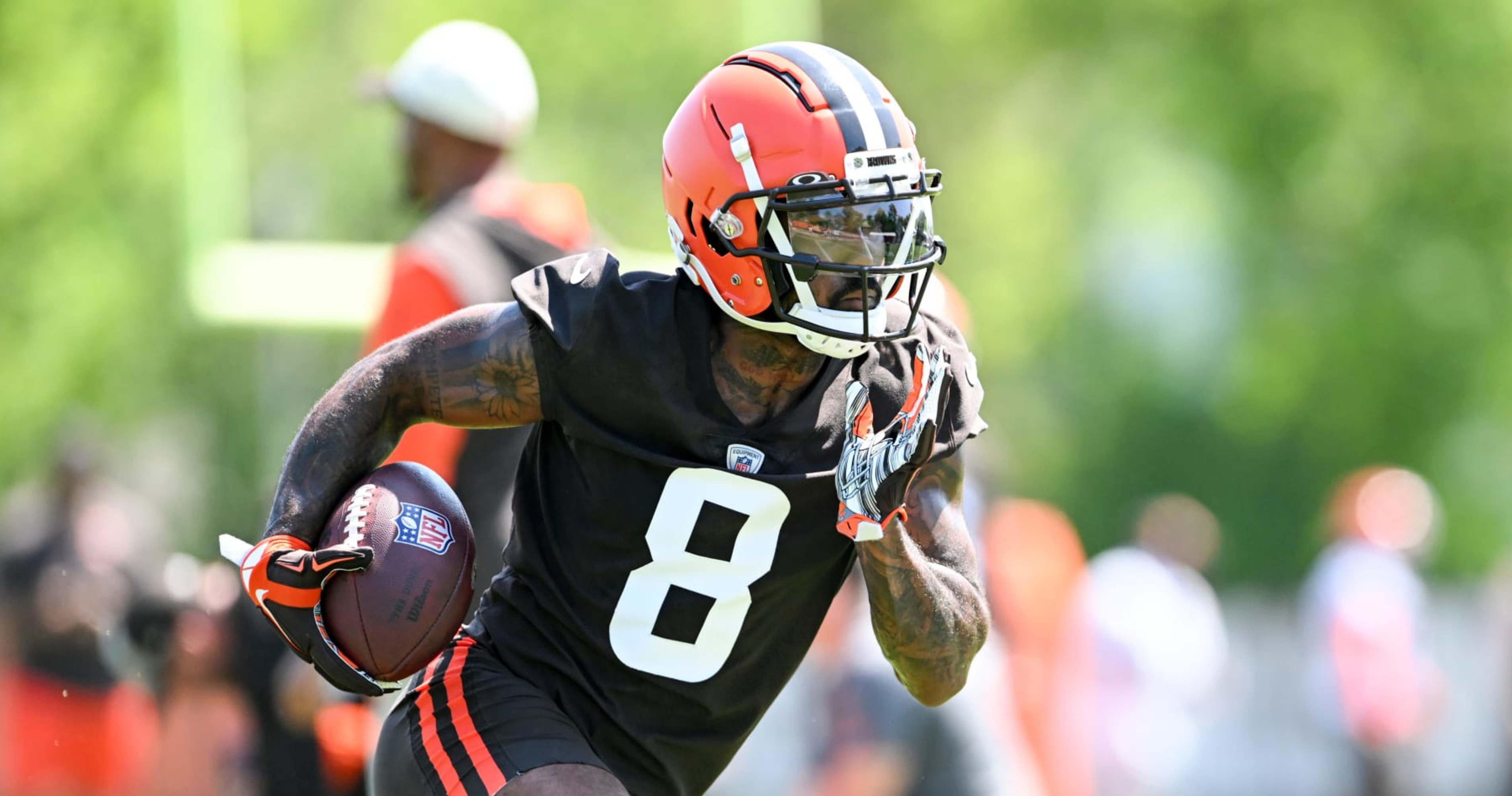 Elijah Moore Raves About Deshaun Watson
"Soon Coming to a city near U," Moore posted on Instagram with a video of him catching a deep ball from Watson. The team has spent a lot of time together this summer and they are having a great time. Moore had an anecdotal story about how on vacation in Puerto Rico Watson was studying the playbook on the beach. This impressed Moore.
"We were in the hotel, and he's in the playbook when we're chilling on the beach. We just got done working out. We all got work done, and he's still in the playbook, so seeing how he is with that only gives us more confidence. Like, 'Okay, let us go look at the playbook one more time. I can't ask for nothing better."
After a frustrating year in New York, Moore is looking to turn the page in Cleveland.
Will The Browns Play Spoiler In 2023?
The Browns tend to get lost in the AFC conversation but the rest of the NFL should watch out. Last year was a weird year with the Watson suspension hanging over the season. The team looks to put all of that behind them and start 2023 fresh. Jim Schwartz is now the defensive coordinator which is a huge upgrade and he has plenty of talent to work with. Then there is Nick Chubb who is one of the best backs in the league and can help the team slow the game down. While it is unlikely the Browns will be in the Super Bowl, they will not be a pushover either.
The Elijah Moore-Deshaun Watson connection will be one to watch in 2023. All signs point to those two hooking up a lot this season.