Diontae Johnson finished as a top-24 wide receiver in the realm of fantasy football in 2020 and 2021. However, there was always going to be a struggle once Ben Roethlisberger retired.
The good thing for Johnson is that his 2022 "struggle" was a finish as the 28th-best receiver in fantasy PPR scoring.
In this series, a discussion of players who had a disappointing season in their last campaign will take place. And, as the title suggests, talk about why these players might be in for bounce back years heading into 2023.
Diontae Johnson with Big Ben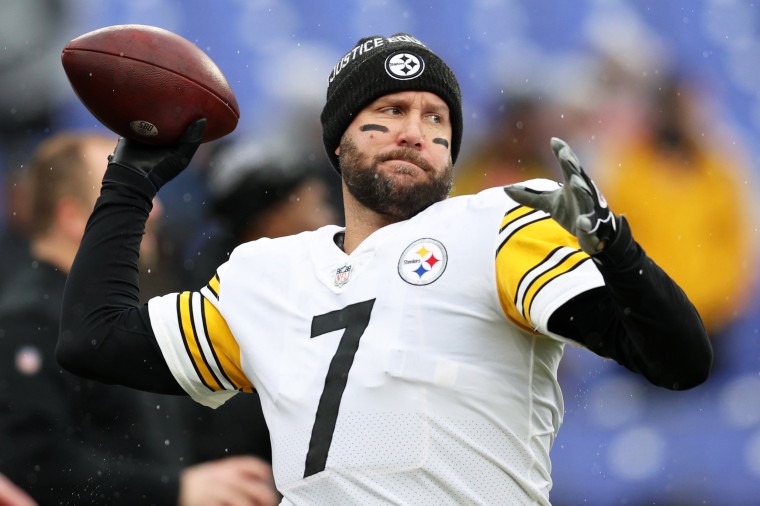 Roethlisberger was a phenomenal quarterback, especially in his prime. He could do just about anything there is to do in the sport of football.
He accomplished almost everything too. However, all great careers come to an end eventually, and 2021 was the end of the road for the future hall of fame quarterback. 
Johnson had the opportunity to share his first few years with the veteran signal caller and excelled during his sophomore and junior campaigns.
The young receiver quickly became the top receiving option for Roethlisberger and the Steelers. However, there was a clear caveat with this success for Johnson.
Roethlisberger lost a lot of arm strength following his season-ending surgery to repair three of his five flexor tendons. This, in addition to the offensive line of the Pittsburgh Steelers declining, resulted in the veteran needing to throw the ball quickly.
As a result, Johnson became that quick route option for the quarterback. The young wideout did well in this role. He finished as a WR2 in 2020 and a WR1 in 2021 as a beneficiary of his diminishing signal caller.
However, as the saying goes: What goes up must come down.
Johnson had a down year in 2022 with the retirement of Roethlisberger. Although the receiver had a down season, he is far from chopped liver.
Diontae Johnson could easily bounce back
Despite the change at the quarterback position, Johnson still thrived in the offense as he led the Steelers in targets, receptions and receiving yards.
Again, Johnson finished as the wide receiver 28 overall in fantasy football. He was a few points away from being in the top-24 and probably not appearing in this episode.
There was one thing that held back the receiver last season: Inexperience at quarterback.
In the same way Michael Pittman Jr. might struggle this year, Johnson struggled last. The pass catcher dealt with a rookie quarterback for the majority of the season, and with that came growing pains for both the signal caller and his receivers.
Those growing pains are possibly what held Johnson out of the WR2 ranks. He had an average of nine targets per game. However, that is an average; there were a few games in the Pickett era that Johnson struggled to reach that mark.
In addition, there were some inaccurate balls, resulting in Johnson having just two catches in the final two games of the season.
Diontae Johnson's return to form depends on Kenny Pickett's progression in year two
These inaccuracies and growing pains in the offense for Pickett hurt Johnson. However, there is a reason for optimism for both players.
Pickett enters season two as the likely starter for Pittsburgh. Mitchell Trubisky probably does not get meaningful snaps during training camp, resulting in Pickett getting a high dosage of repetitions with the starting offense.
As a result, the sophomore quarterback and Johnson can build a stronger rapport and can do some damage together.
Unless something changes in the receiving room and Johnson is not the lead pass catcher for the Steelers heading into 2023, a bounce back season looks like a good possibility for Johnson.
For More Great Football Content
Follow us on Twitter at @GridironHeroics for more great content. We appreciate you taking time to read our articles. To interact more with our community and keep up to date on the latest in Football news, JOIN OUR FREE FACEBOOK GROUP by CLICKING HERE
Checkout our latest podcast!
[powerpress_playlist limit=1]