The Detroit Lions had to be happy when they picked quarterback Hendon Hooker in the third round. Some analysts believed that Hooker could have been a first-round pick despite recovering from an ACL injury. With Detroit, there is no pressure for Hooker to start immediately. Jared Goff is the unquestioned starter and Hooker can work with the coaching staff to learn the offense. So far, Hooker is loving his time in Detroit.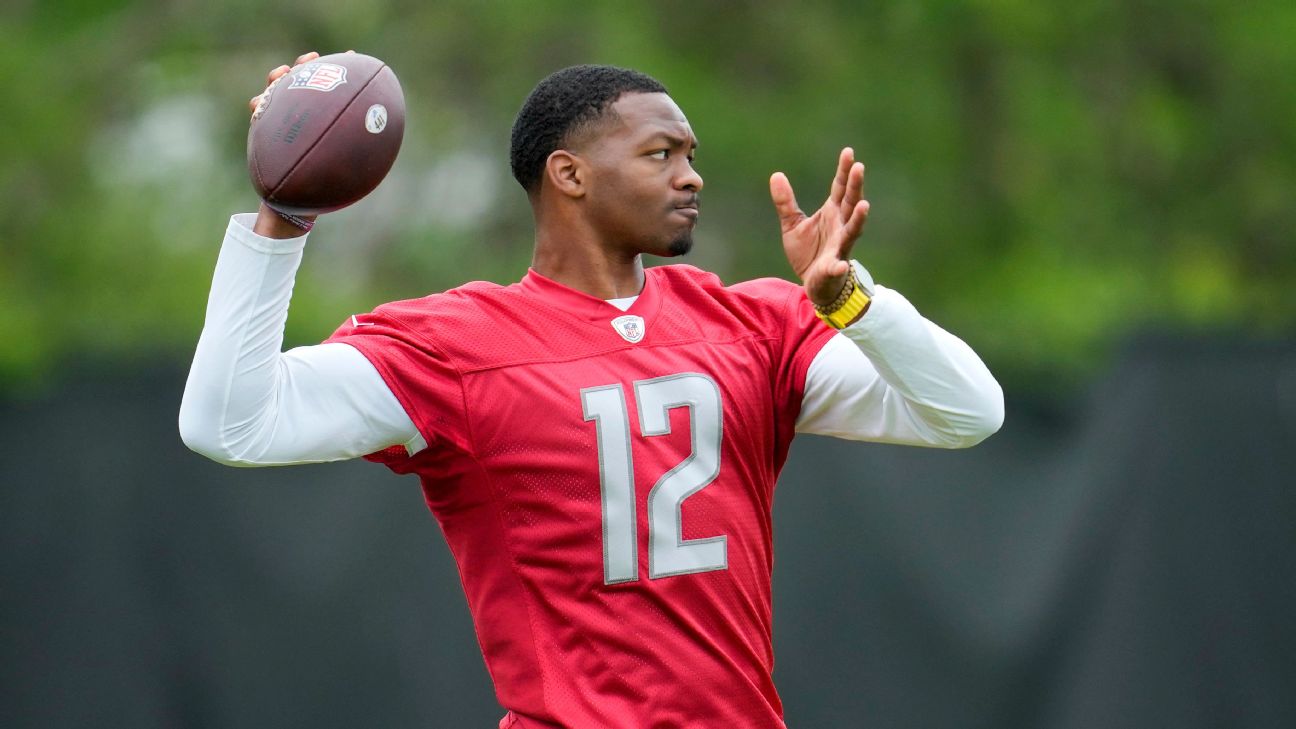 Detroit Lions Rookie Hendon Hooker Is Loving The Coaching Staff
Hooker piled on the praise for the coaching staff in a recent interview with Cora Hall of the Knoxville News Sentinel.
"I love the Detroit staff. They're very supportive. Always teaching and hungry to get better. There's a competitive aspect from every coach that we have. It's always a competition on the field. Offense, defense, it's always going to be some chatter going back and forth, and I love that. I want be a part of something that's going to continue to progress to get better, and that's what we're trying to do. We're trying to win ballgames."
The hope is that Hooker can spend some time learning everything so when he is called on to start, there are fewer growing pains.
A Red-Shirt Year
Detroit also has the advantage of not having to rush Hooker back from his ACL injury. "I'm really just taking it day-by-day and continuing to build my body back up to where I want it to be and even better," Hooker said. It wouldn't shock me if Hooker does not make much of an appearance in 2023. This is where getting him in the third round is great. Getting a first-round quarterback puts pressure on a team to start him whereas a third-rounder can sit without a team taking too much flack.
The Detroit Lions are hoping that Hendon Hooker can be their quarterback of the future. So far, it seems he is on the right path.