Deion Sanders and the Colorado Buffaloes have fallen below .500 for the first time this season. After another subpar offensive performance against Oregon State despite the playcaller change, Sanders is searching for answers. Coach Prime isn't panicking. He urged fans to "trust the process" after the loss.
Deion Sanders Tells Fans To "Trust The Process"
Sanders isn't reacting to one game. The fact that the team only lost by seven amidst a coaching change is pretty incredible. This is what Sanders had to say after the game.
"We're not going to demean Sean Lewis; we're not going to take that tone," Sanders said. "Sean is a good man; I think he is a good playcaller. We just needed change at the time. We needed to try something else at the time, and that's what we did. I don't look back on it. I don't second-guess myself whatsoever, because there's more to it than what you may know."
He ended the quote with, "Let's just trust the process." While I have been critical of Sanders, he is right here.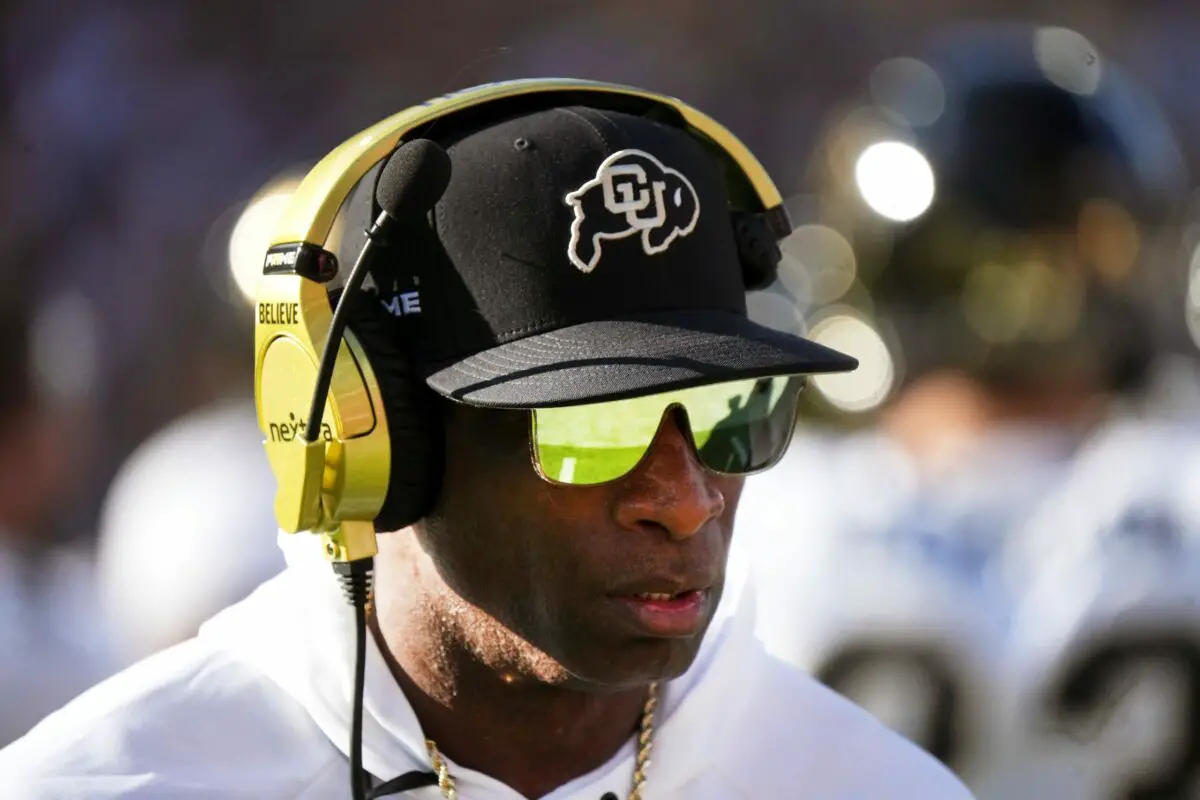 Rome Wasn't Built In A Day
This team was 1-11 last year. Sanders has completely transformed the program. Even at 4-5, they are must-see television. It is going to take time to find the right buttons to push. The Pac-12 is also full of a lot of good teams and the fact that the Buffaloes are in these games is a testament to the job Sanders has done. The 3-0 start was a little deceptive and I think Colorado is regressing to the means. This isn't a concern in year one. If by year four the team is still underperforming, then it is fair to question coaching.
Deion Sanders isn't worried but does recognize the need for patience. They take on Arizona next week in Boulder looking to bounce back.