Deion Sanders has put all eyes on the Colorado football program. However, it has not translated into a lot of wins. After starting out the season strong and even cracking the top 25 for a week, the Buffaloes have been in a free fall. They lost in heartbreaking fashion to the Arizona Wildcats and after the game, Sanders apologized to the fan base.
.@DeionSanders opens his postgame presser apologizing to the fans for not getting a win in the final home game of the season. Can sense the frustration in still being close but not close enough. "We still don't know how to win yet" pic.twitter.com/tC32qoABkS

— Romi Bean (@Romi_Bean) November 11, 2023
Deion Sanders Apologizes To Colorado Fan Base
The frustration for Colorado is that they have been in a lot of their losses. Outside of the Oregon game, the losses were all single digits. This week was no different where a late field goal was the difference in the game. Sanders opened up his press conference with an apology.
"We're so close is what I told the team but yet so far. We just simply, truly don't know how to win yet and it's not for lack of effort, not for lack of coaching with the staff and the support staff. … Everybody around is doing a phenomenal job. We just can't get over that hump."
There is a sense of frustration which is understandable. The team just can't get over the hump and finish a game like they could early in the season.
Nothing To Be Ashamed Of
The Colorado football program was nothing before Sanders came. They were one of the laughingstocks of the Pac-12 but now, teams have to take them seriously. What Sanders has been able to do in one year is astonishing. The program is only going up. Sanders expressed confidence that the team will get there. "We're going to get there," Sanders told reporters. "I promise you we're going to get there. I don't know when we going to get there, but baby, we're going to get there."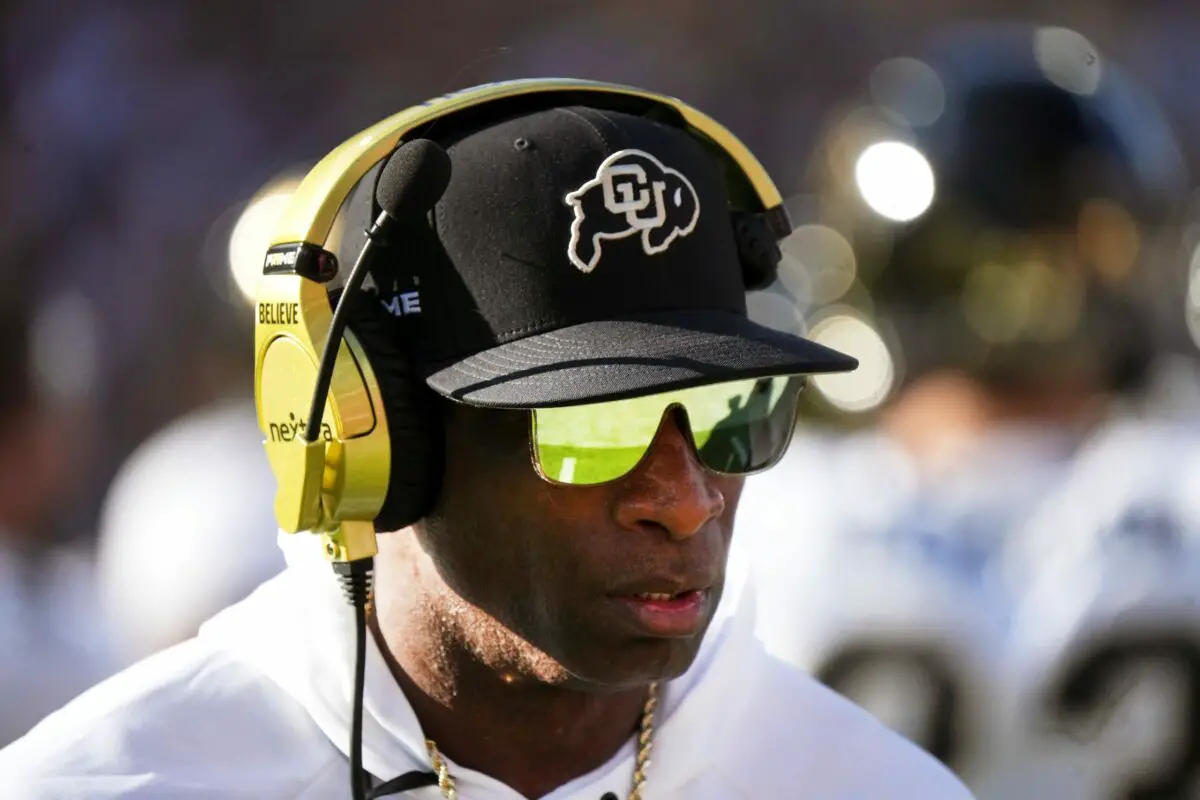 Deion Sanders has his work cut out for him at Colorado. This season has been a good foundation and I'm sure that he will have no trouble recruiting talent to Boulder.