Could a headset malfunction have changed the course of the Cowboys vs Bengals game? Some fans seem to think so. They may even argue that point until they're blue in the face, or orange, as it were.
Homefield advantage
According to Cowboys defensive coordinator Dan Quinn's press conference, during the most crucial moment in the game, there was no headset communication for either team. The calls had to be signaled in, and both teams were scrambling to do it. "I'm sure it was out for both sides, otherwise our homefield advantage would really be s*****" Quinn jokingly surmised.
"The headset broke, so now I've got to yell"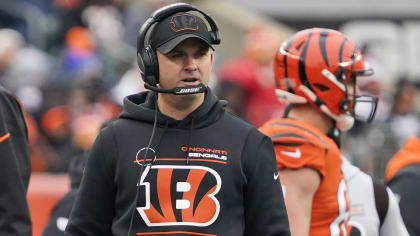 This sentiment was confirmed in the presser for Cincinnati's head coach Zac Taylor. He had been quite respectful of how the Cowboys played.  When asked about the two plays leading up to that 3rd down, Zac's answer then led into the 3rd down malfunction. "The 3rd play was a little bit of a communication issue", he said. "…the headset broke, so now I've got to yell, and you're a little late getting in and out of the huddle".
He went on to pay his respects to Diggs concerning how well he played the ball. Taylor didn't at all have an accusatory tone in his voice. In fact, this point wasn't even brought up until 3/4 of the way through his press conference.  He was more concerned about the punt that supposedly didn't hit the scoreboard.
Trevon Diggs in the clutch
https://twitter.com/CowboysNation/status/1571719269737537536
The miscommunication led to a thrilling 3rd down stop.  Diggs play on the ball was a masterpiece of an open field tackle.  It's a play even the reigning interception leader won't forget anytime soon.  Burrow threw a quick out to WR Tyler Boyd, and Diggs ate it up immediately for a short gain.  Cincinnati was forced to punt, resulting in a Cowboys field goal in the 2-minute drill for the win.