After the Cleveland Browns won over the Pittsburgh Steelers, they are one game closer to accomplishing a wild card birth.  What many thought would be impossible a week ago may be more likely now than one would think.
Browns Struggle with Offensive Consistency
The Cleveland Browns offense looked understandably stagnant under backup quarterback Dorian Thompson-Robinson, who finished the game 24/43 for 165 passing yards and one interception.  The running game didn't look much better, as the team as a whole couldn't break 100 yards rushing.
While the Browns' offense clearly never found a rhythm, the Steelers elite defense had a major hand to play in that.  Widely considered one of the best in the league, the Steelers' defense only yields 19.5 points per game to other teams, making them the 7th best defense in the NFL while also utilizing former Defensive Player of the Year T.J. Watt.
The Cleveland Browns recently brought in former Super Bowl MVP quarterback Joe Flacco to attempt to revitalize the offense.  That, along with still potent rushing attack, potentially gives the Cleveland Browns a smashmouth-style offense.
Cleveland Elite Defense Presses on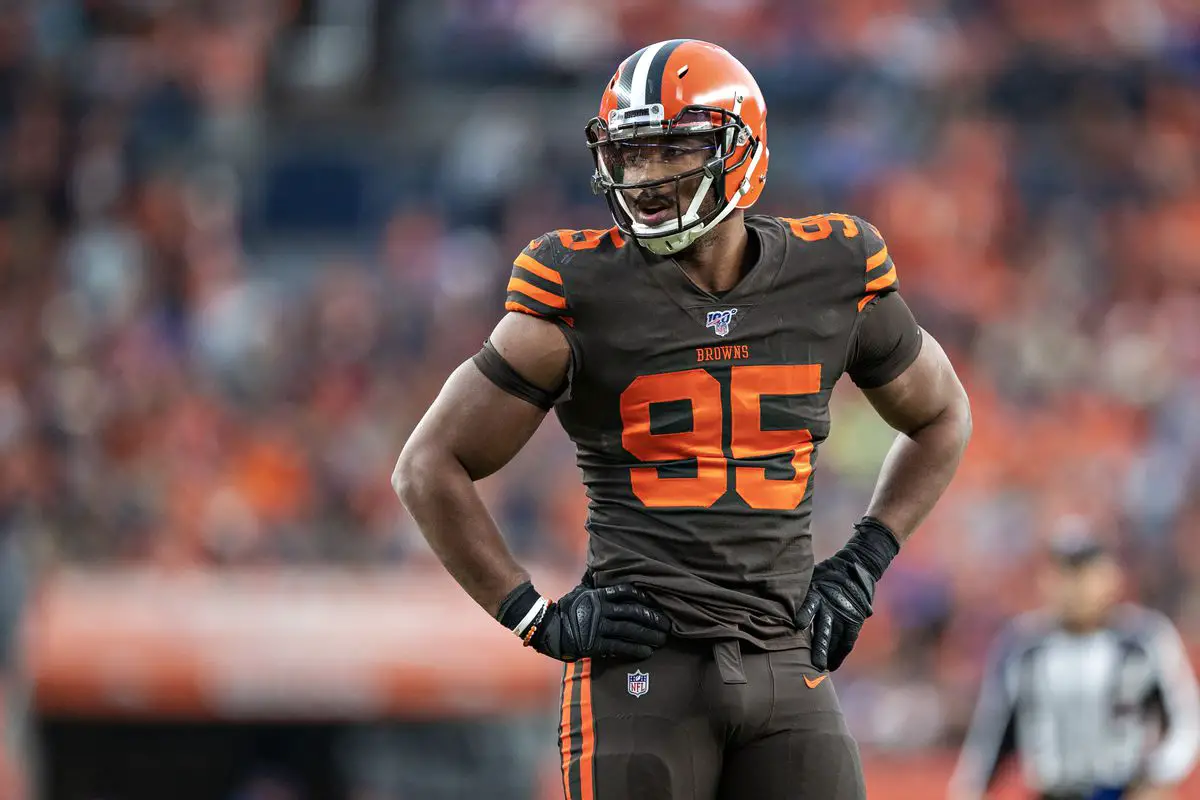 If the Browns are to make the playoffs, the brunt of the weight is expected to lie on the defense.  The Browns only yield 143.7 yards per game and are statistically the best defense in the NFL.  Myles The defensive front, including Myles Garrett, has made lives difficult on opposing offenses all year, and if the browns are going to make the playoffs, it's going to be on the back of Garrett.
Cleveland Browns Strength of Schedule
The Browns will close out the season with a relatively easy schedule.  The winning percentage of the next seven teams the Browns face is 0.479, marking the 24th lowest in the NFL.  This schedule also included the Cincinnati Bengals, who will be missing Joe Burrow.
Given their defense and the strength of schedule remaining, the Browns certainly have the ability to push for a playoff spot.  If Baltimore struggles following the season-ending injury of Mark Andrews, an AFC North Championship is not outside the realm of possibility either.
When asked about the team's playoff chances, Myles Garrett summarized the team's perspective by saying, "Everyone is all in."
everyone is all in@flash_garrett | #DawgPound pic.twitter.com/QZJOS7SSEc

— Cleveland Browns (@Browns) November 20, 2023