Former Carolina Panthers megastar Cam Newton wore No. 1 during his NFL career, despite wearing No. 2 while winning a Heisman Trophy and BCS National Title at Auburn. The reason? A teammate wanted $1 million for it. 
Cam Newton says ex-#Panthers QB Jimmy Clausen tried to charge him $1 million for a Jersey number when he was in the NFL.

"I said 'boy kiss my a– boy'"

"I said people don't make a million in a lifetime, let alone I'll give you a million just a f–king number."

Clausen then… https://t.co/jf4RgE9eIw pic.twitter.com/DVQYBfuk5a

— Dov Kleiman (@NFL_DovKleiman) November 6, 2023
Carolina Panthers QB Jimmy Clausen wanted a Massive Payday from Cam Newton to Give Up No. 2
"I didn't even want No. 1," said Cam Newton during an interview that surfaced on social media on Monday. Newton famously wore No. 1 during his NFL days while wearing No. 2 while setting the college football world by storm with the Auburn Tigers. The Carolina Panthers drafted the dual-threat quarterbacks with the first overall pick in the 2011 NFL draft. However, the Panthers selected a quarterback with a second-round pick the year prior, former Notre Dame Fighting Irish standout Jimmy Clausen, and he wore No. 2 upon his arrival.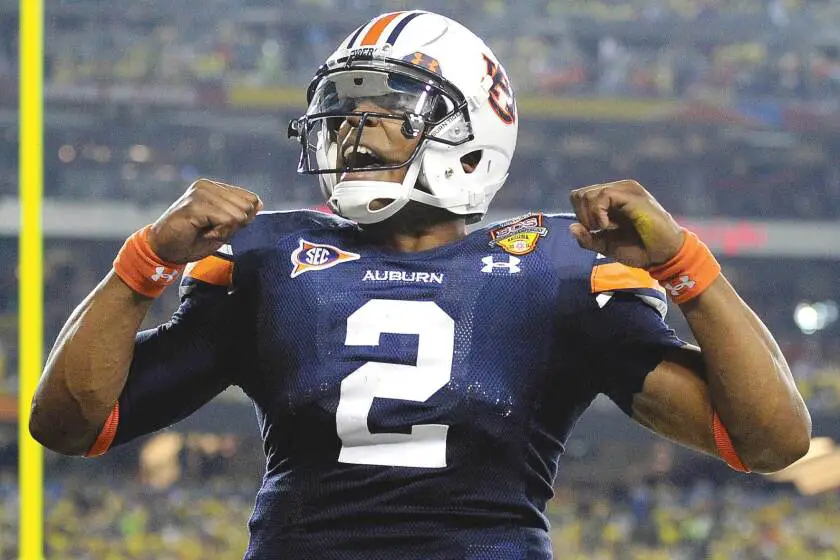 "If you want it, you got to pay for it… $1 million," said Clausen when approached by Newton for the rights to wear No. 2. Newton was none too pleased with having to pay a substantial amount of money to carry over his college number to the NFL. 
"boy, kiss my ass, boy… I said people don't make a million dollars in a lifetime, let alone I'll give you a million dollars just for a (explicit) number, bro," said Newton. Per Newton, Clausen countered with an offer of $750,000, which ended up being the final nail in the coffin regarding a jersey number swap. 
"I hung that phone up, I called the equipment manager, I said, I'm rocking with No. 1. I made an oath to myself. I said that will be the last time Jimmy Clausen will ever be heard of in Carolina."
Newton vs. Clausen: Stark Difference in NFL Careers
Jimmy Clausen never played in Carolina after Newton got drafted, being demoted to third string in 2011 and getting cut before the 2013 season. He played for the Chicago Bears and Baltimore Ravens in 2014-2015. He finished his short six-year NFL career with seven passing touchdowns and 14 picks on just a 54% completion percentage.
Meanwhile, Cam Newton became an instant success, winning the 2011 AP Offensive Rookie of the Year. He accounted for 35 touchdowns that season. His best season came in 2015, leading the Panthers to the Super Bowl and finishing the year as the MVP. Newton threw for 3,837 yards, 35 touchdowns, and ten picks while rushing for 636 yards and ten scores. 
For More Football News:
Follow me on Twitter at @alec_musa. You can also reach out to me via email at musaalec@gmail.com. To read more of our articles and keep up to date on the latest college and NFL news, click here!