The Arizona Cardinals made waves this week by trading QB Joshua Dobbs to the Minnesota Vikings right before the NFL trade deadline. Dobbs started the first eight games of the season for the Cardinals. So, this left many wondering who would be the quarterback going forward.
Well, we have an answer for Week 9 at least. According to Adam Schefter, rookie QB Clayton Tune will get the nod for tomorrow's game against the Cleveland Browns. This will be his first-ever professional start.
Clayton Tune
The bar is low for Clayton Tune. Arizona currently has a 1-7 record and there were not high hopes for Tune going into this past NFL Draft. He was selected in the fifth round with the 139th overall pick.
College football fans should be very familiar with Tune. He was the quarterback for the University of Houston for five years. Throughout his college career, Tune had nearly 12,000 passing yards, 104 touchdown passes, and 41 interceptions.
Cleveland Browns Defense
Tune has a tough test for his first start in the NFL. That is because this Cleveland Browns defense is one of the best in the NFL. Just how good are they?
Well, they allow the fewest passing yards per game (163.3). Plus, they give up just 260 total yards per game and just under 20 points per game. It is safe to say that Tune is going to have his hands full in this game.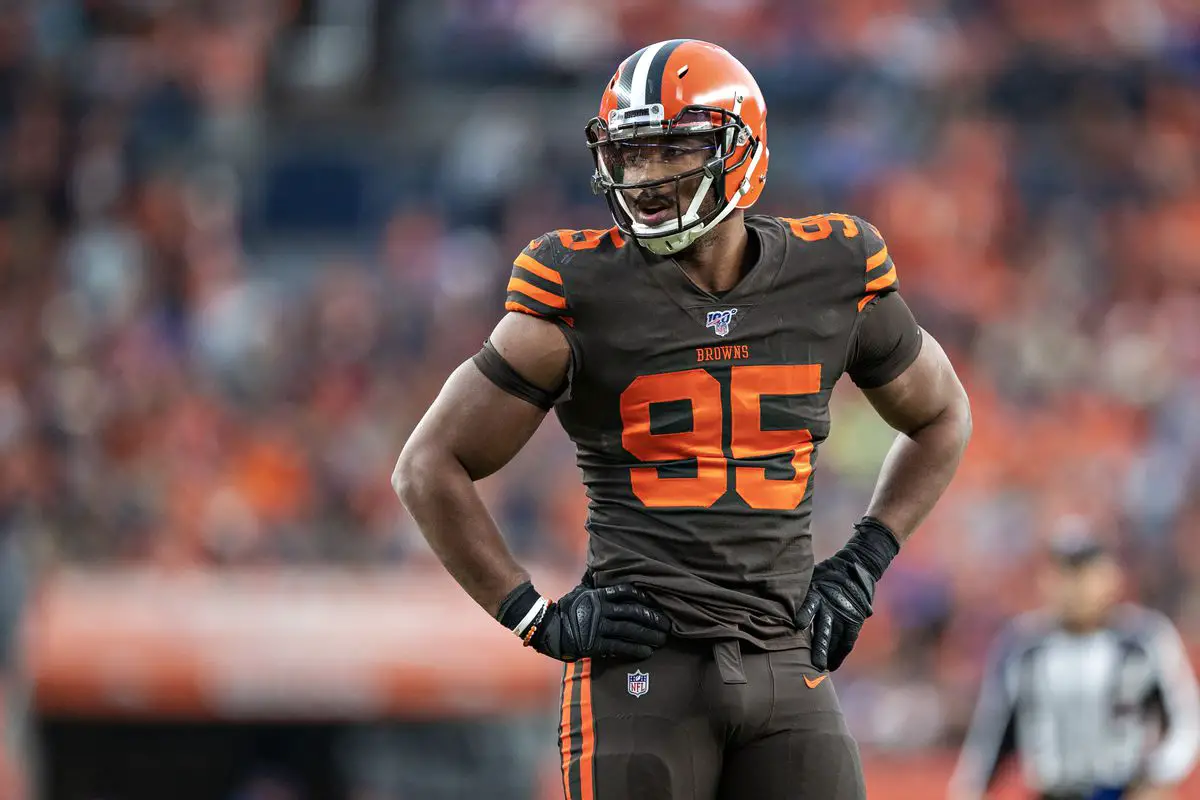 Will Kyler Murray Play This Season For the Arizona Cardinals?
Throughout the 2023 NFL season, all eyes have been on QB Kyler Murray. He has not played this season due to an ACL injury. However, there were reports earlier this week that Murray was off of the injury report and was being considered to play in tomorrow's game. However, it seems like the Arizona Cardinals decided to give him more time to recover from his injury in the end.
Arizona is also in a difficult position with Murray due to their current draft status for next year. At the time of writing, the Arizona Cardinals hold the #1 overall pick for the 2024 NFL Draft. That has some people wondering if they want to retain that position to draft USC QB Caleb Williams. This could be something worth keeping an eye on going forward this season, especially if Tune has a poor performance out of the gate.
Get More NFL Content
For the latest news around the NFL, click here or follow me on Twitter @JohnGalletley. If you want sports betting or fantasy sports advice, check out our Fantasy Sports Heroics podcast.