Chargers' head coach Brandon Staley did not sound happy in a press conference after the heartbreaking loss to the Tennessee Titans. A reporter asked Staley if this horrible start to the season has anything to do with the harsh Wild Card loss to the Jacksonville Jaguars a season ago, in which the Chargers gave up a 27-0 lead. He was not happy about this question, saying "The Jacksonville loss hasn't carried on to this season whatsoever," He then got heated and went on a tangent addressing any rumors that the tough loss in the playoffs has not been an issue for the player's mentality.
You know someone pissed when they call you by name 🤣pic.twitter.com/RWsKjWyz4N

— Deonte (@BoltupDeonte619) September 17, 2023
This was not the only question to get the Chargers' head coach riled up, as another reporter asked him, "With Joey [Bosa] and Khalil [Mack] both healthy, like why wasn't he getting…" Before the reporter could finish his question, Brandon Staley interrupted the reporter, snapping at him, saying, "The ball was out, Daniel!" He then had further to say to the cut-off question.
Staley kind of snapped on Daniel Popper 🤣🤣 pic.twitter.com/PyX5PHbvdn

— Deonte (@BoltupDeonte619) September 11, 2023
Brandon Staley's Problems
Staley has been on the hot seat for a while now, with most fans and analysts saying that he should have been fired immediately after the Jacksonville game. He has been criticized for his horrible game management and bone-headed decisions for most of his tenure.
The Bolts took the loss in a very winnable game at Tennessee 27-24 in overtime, blowing a lead once again. Since quarterback Justin Herbert came to the Chargers, they have a record of 21-10 when holding a lead at any point in the fourth quarter, the most such losses in the league since 2020.
Chopping Block
Staley also adds that the media has a "Convenient storyline" for why the Chargers are having these issues, obviously about the Jacksonville loss. In his own words, he says, " It's a convenient storyline for you and everybody else, but it's not the truth. We've lost two tough games, but the guys in that locker room, the men in that locker room, they are finishers, and they have what it takes, and we're excited to prove ourselves."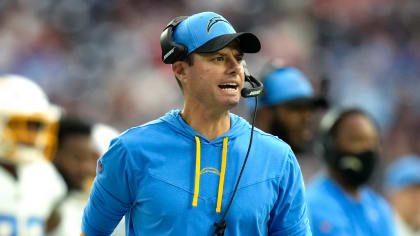 Well, Brandon Staley certainly needs to prove HIMself and come up with a better game plan so this doesn't keep happening to Los Angeles. If there isn't a quick turnaround to this team, Staley is almost guaranteed to not have his job anymore.