Another sign the Trojans are on the way back. In recent years the Oregon Ducks have dominated west coast offensive and defensive lineman recruits.
The News
New #USC offensive line commit Alani Noa breaks down his decision to announce his pledge to the #Trojans Tuesday: https://t.co/SNilD5bxan pic.twitter.com/lvfEIzWuZR

— Gerard Martinez (@gmartlive) August 16, 2022
Alani Noa official announced his intention to go to Los Angeles for his college degree instead of Eugene. A three star recruit, he must also sense a change in the west coast college landscape.
How it Impacts USC
As a kid from California, it was imperative to not let rival Oregon get another California commitment. Riley's recruiting goal has been to lock up the state for the Trojans again. When they were at the top during the Carroll era, pretty much all high California recruits went to USC.
It also helps former Oregon coach Mario Cristobal went home to his alma mater and hometown Miami Hurricanes. As a former lineman himself he was running circles around Trojan recruiters. On both sides of the ball Oregon had a monopoly over recruits, these positions especially.
It's not like the Ducks hired a bad coach, new coach Dan Lanning has an impeccable resume, and should be good. However, he's unproven, especially in comparison to Riley.
Running programs this big is more work than it seems, there's a reason college head coach's get paid millions of dollars. The money is not necessarily for them, it's for their family as compensation for all the time they are away at work.
Background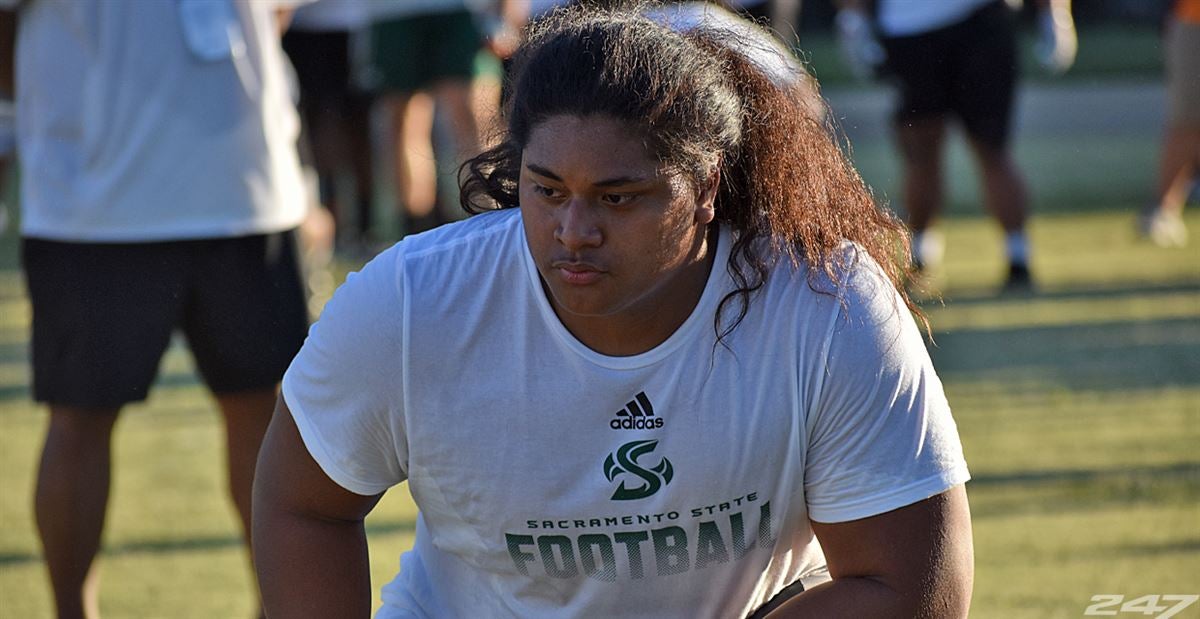 He attended Grant Union High School in Sacramento. At six feet, four inches and 310 pounds he made an impression on many different college coaches.
His team was 0 – 9 this season so it may be hard to believe, but they haven't been very good since 2016. Many talented players play on terrible high school teams, not everybody can afford to attend a prep school.
Make sure to continue to follow the Trojans here at Gridiron Heroics, here's an article on our preseason top 25.
For More Great Football Content
Follow us on Twitter at @GridironHeroics for more great content. We appreciate you taking time to read our articles. To interact more with our community and keep up to date on the latest in Football news, JOIN OUR FREE FACEBOOK GROUP by CLICKING HERE
Checkout our latest podcast!
[powerpress_playlist limit=1]