Tennessee Titans head coach Mike Vrabel announced a major change at the quarterback position Tuesday afternoon. The Titans are preparing for their matchup with the Tampa Bay Buccaneers in Week 10.
Veteran quarterback Ryan Tannehill was the starting quarterback in Week 1. Tannehill suffered a high-ankle sprain in October that has kept him out since he was injured in the Titans' loss to the Baltimore Ravens. Malik Willis came in to replace Tannehill during the Ravens game.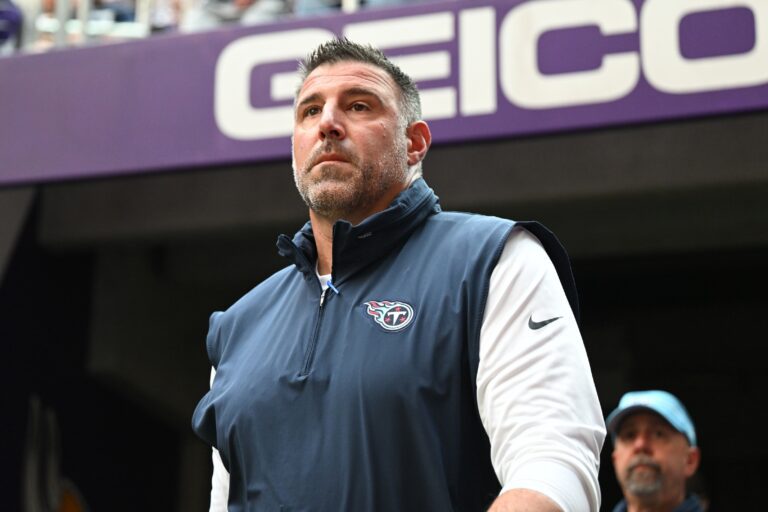 However, rookie Will Levis has started the Titans' previous two games. He's 41/68 passing for 500 yards, four touchdowns, and one interception. Many Titans fans hoped for a permanent quarterback change after Levis' recent play.
The Tennessee Titans named a new starting quarterback
According to Ian Rapoport with the NFL Network, Vrabel announced Levis is now the QB1 on the depth chart. Levis will remain the Titans starting quarterback whenever Tannehill is cleared to play again.
#Titans coach Vrabel has named Will Levis the starting QB, an important move going forward.

— Ian Rapoport (@RapSheet) November 7, 2023
Tannehill has been the Titans starter since the 2019 season when he earned the league's Comeback Player of the Year award. He's been a solid starter for the team but was unable to lead the talented Titans to a Super Bowl game.
Levis, who was thought last winter to be a first-round prospect for the 2023 NFL Draft, fell to the Titans in the second round in April. It appears the Titans' risk in taking Levis might have paid off.
Related: College basketball kicks off:
For More Football News:
Follow me on Twitter at @JordanSig. You can also reach out to Jordan Sigler via email at jordanmsigler@gmail.com. To read more of our articles and keep up to date on the latest in college and NFL news, click here!